Quincy Valley Medical Center officials to meet with prospective architects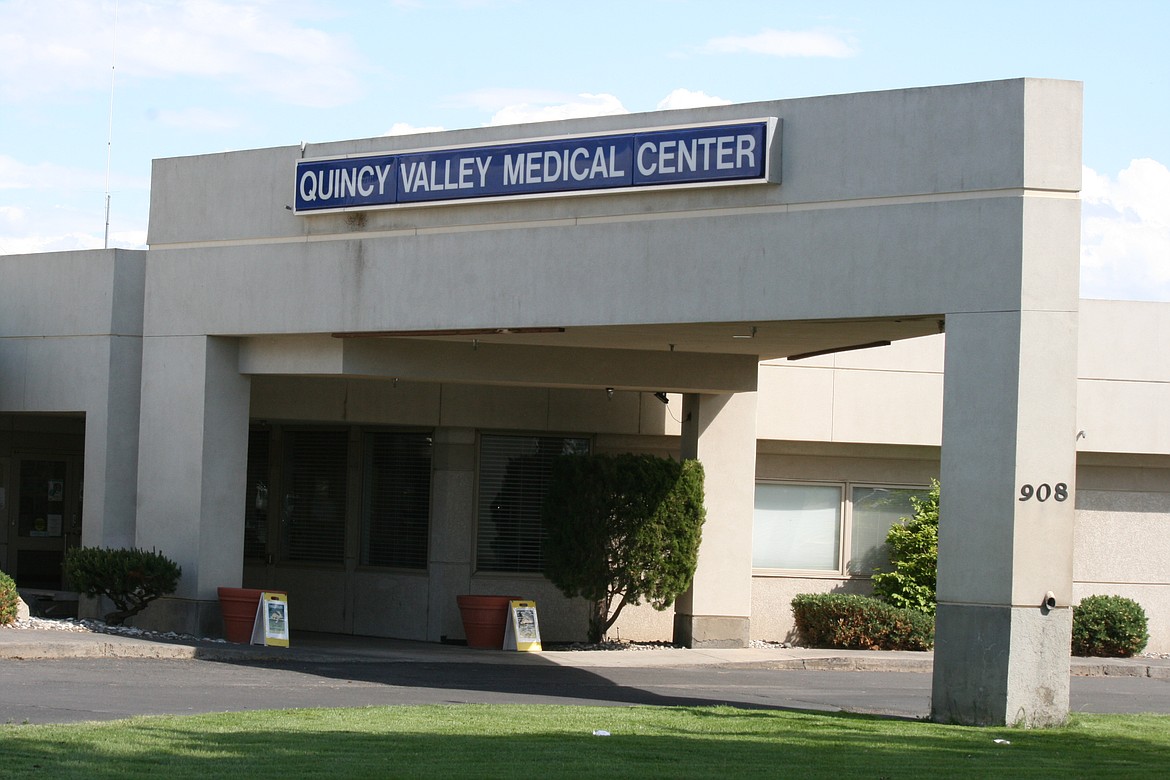 Quincy Valley Medical Center officials will make a recommendation July 25 on an architectural firm to design a new Quincy hospital.
File photo
by
CHERYL SCHWEIZER
Staff Writer
|
June 28, 2022 1:04 PM
QUINCY — Quincy Valley Medical Center officials will meet July 6 with three architectural firms to select one to design a new Quincy hospital.
Tom Richardson, QVMC director of information services, said the finalists are CollinsWoerman, Seattle; NAC Trinity, Spokane and Seattle; and PKA Architects, Portland. All three firms have experience designing hospitals and medical facilities, according to their websites.
"On (July) 6, we'll be meeting each of those groups – they'll be doing a presentation here. At the end of that day, we're going to decide which ones we're going to recommend to the board for working with," Richardson said during the QVMC board meeting Monday.
Richardson said after the meeting that the committee's recommendation would go to the hospital board at its July 25 meeting.
Architects from CollinsWoerman worked with hospital district officials and the Port of Quincy on a facility assessment about two years ago. The process also resulted in what Administrator Glenda Bishop called a conceptual design in an earlier interview.
A proposal for a construction bond for a new hospital is on the Aug. 2 primary ballot. Hospital district officials are asking for a maximum of $55 million. Because it's a revenue measure for a hospital, the bond requires 60% approval to pass.
If the bond is approved, property owners would pay an estimated 46 cents per $1,000 of assessed property value. The owner of property assessed at $200,000 would pay $92 per year, and a property owner with land assessed at $300,000 would pay $138 per year.
Hospital administrator Glenda Bishop said the estimated assessment could change as market conditions change.
Hospital board members and administrators also are looking for other sources of funding. Board members approved a contract for $7,000 with Corporate Giving Connection at Monday's meeting.
"One of the things we wanted to do was find corporations that donate to building hospitals and such," Richardson said. "We don't have that kind of expertise here in-house; we don't know who to ask and where to go."
The Corporate Giving Connection can provide QVMC with a list of potential donors and suggestions on how to present the requests, Richardson said.
"What that's going to do for us is it's going to decrease our $55 million amount to a lower amount if we can get those donations," said board chair Randy Zolman.
Cheryl Schweizer can be reached via email at cschweizer@columbiabasinherald.com.
Recent Headlines
---