CWU basketball camp brings in high schools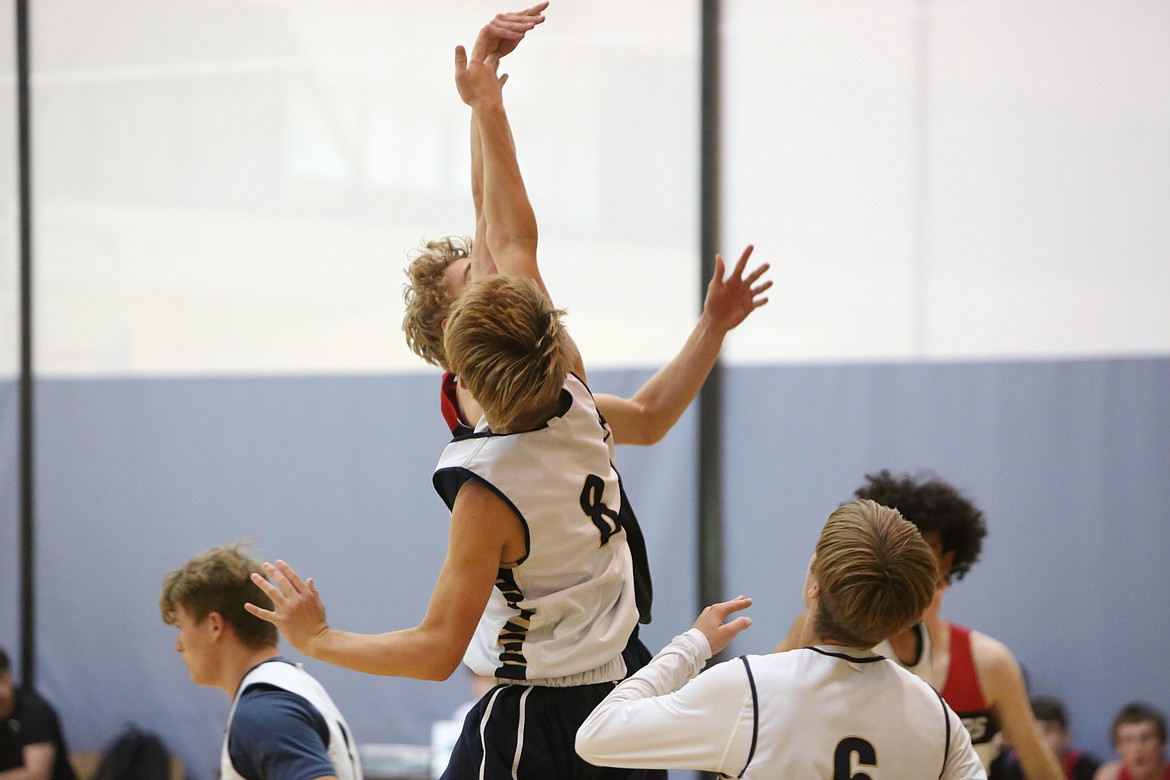 Central Washington hosted its 2022 men's basketball team camp from June 25-28, bringing in high school teams from around the state.
Ian Bivona/Columbia Basin Herald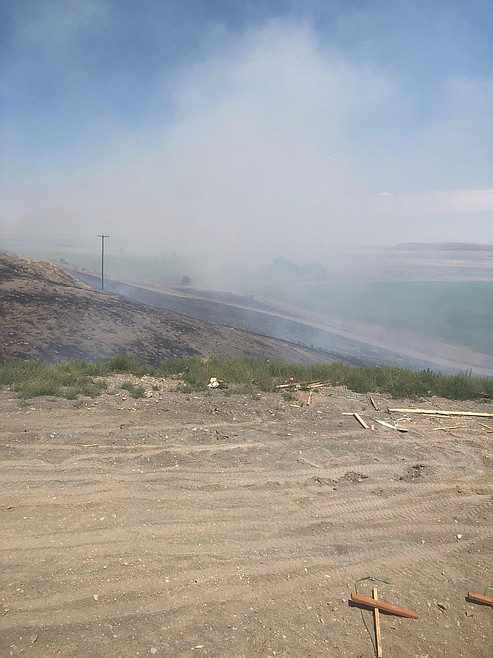 Smoke from a fire along S.R. 28 between Soap Lake and Stratford on Monday. The fire prompted the Grant County Sheriff's Office to issue a Level 3 evacuation order affecting roughly 20 homes and prompted firefighters from as far away as Wilson Creek to respond.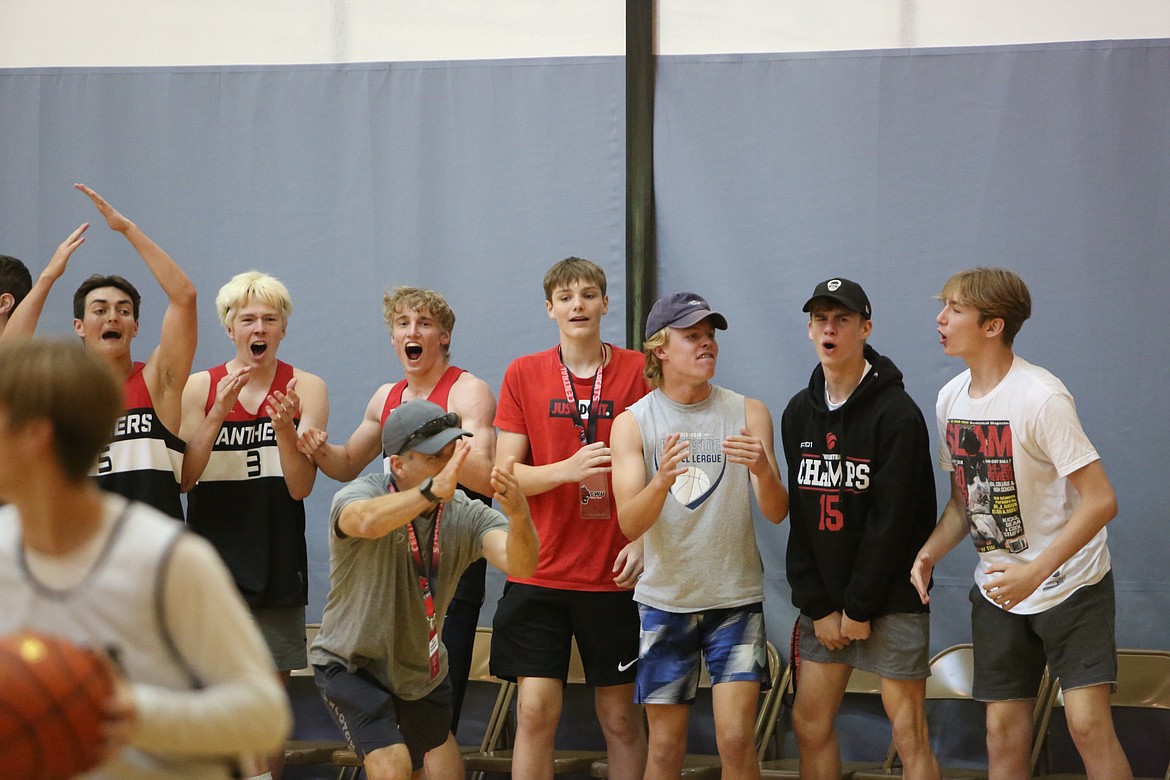 Teams had their bench in mid-season form during the tournament, with celebrations at the ready.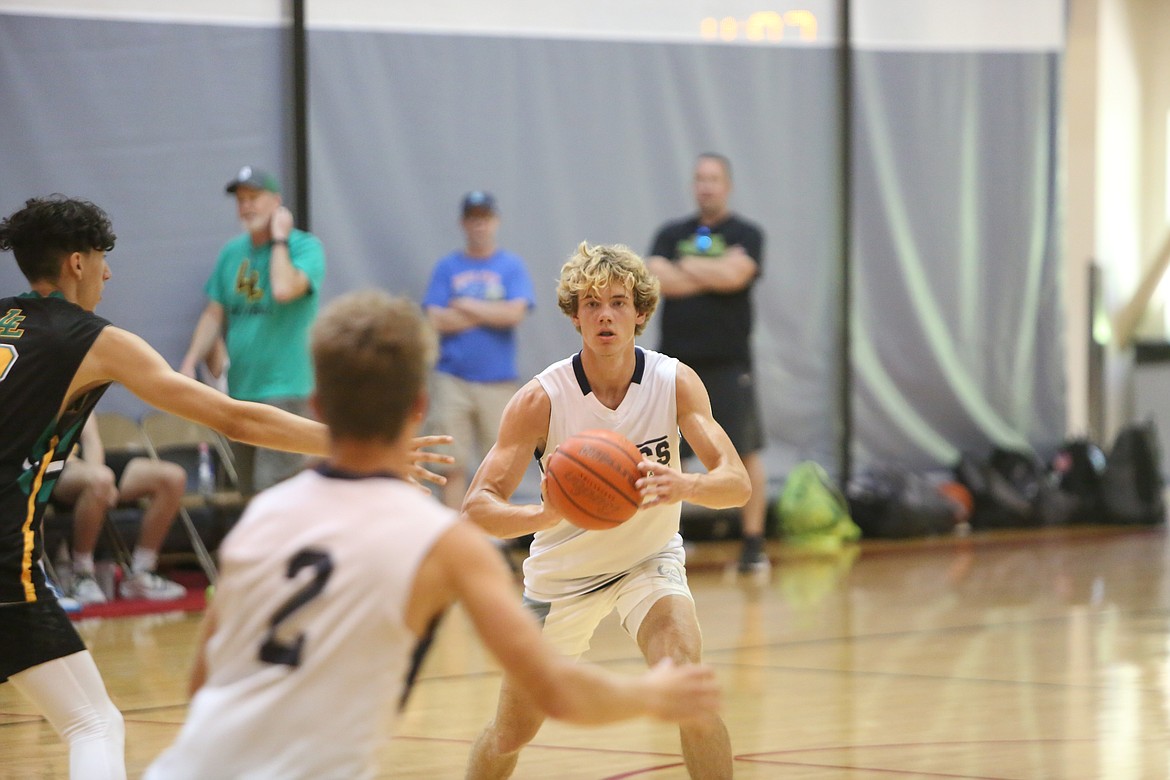 A Lynden Christian defender looks to pass away to another teammate in the CWU MBB team camp on June 28.
766A5147.jpg Ian Bivona/Columbia Basin Herald Lynden Christian took home the Platinum Varsity Championship on Tuesday, defeating Lynden High School.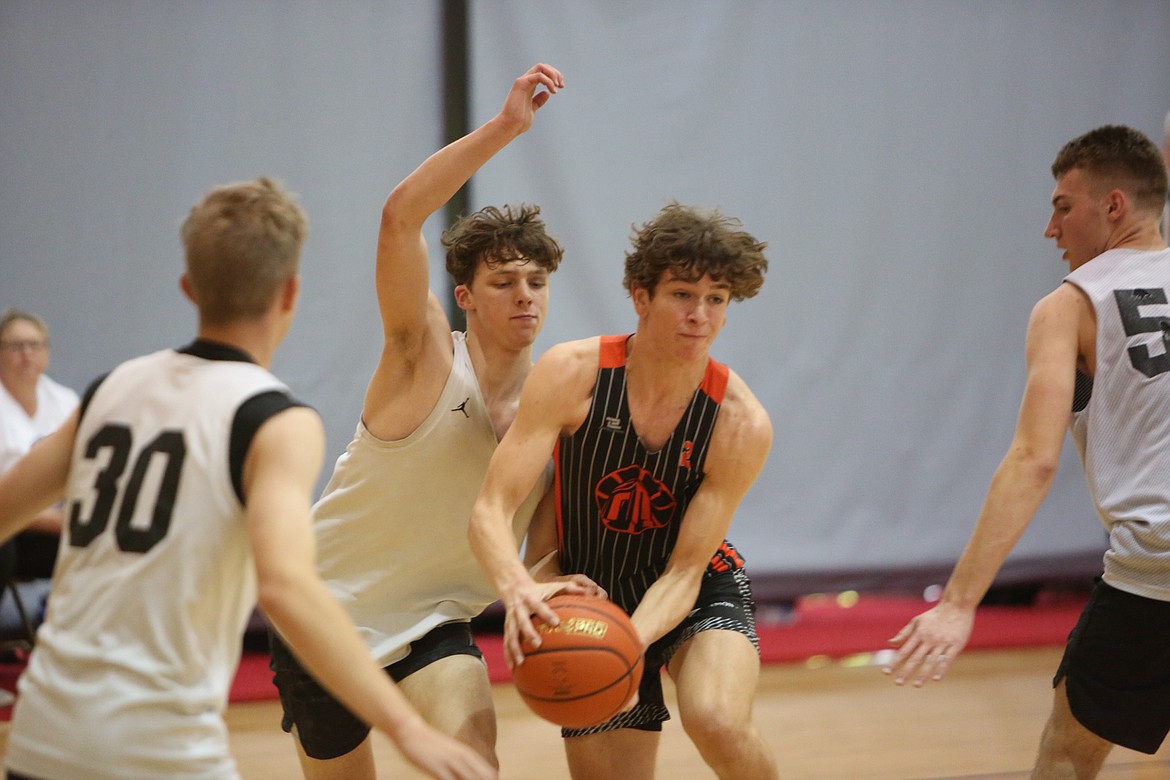 Each team played seven games against other teams in its division during pool play, moving on to a single-elimination tournament on Tuesday.
Previous
Next
by
IAN BIVONA
Sports Reporter
|
June 28, 2022 3:38 PM
ELLENSBURG — The courts at the Central Washington University recreation center were full of the sounds of cheers and squeaking shoes this weekend, as the Wildcats coaching staff hosted a camp for high schools on campus.
"The campus, the facilities and the resources we have here, we're in a position where we're able to offer a great experience to the local high school teams," Wildcat men's basketball Head Coach Brandon Rinta said. "And we enjoy doing that."
The camp has been held for a long time, Rinta said, and the upgraded facilities have allowed for an improved camp experience.
"It's been going on for a long time here," Rinta said, "but once they built this circuit and we've got these four courts here that are attached to this building, with the dining facilities in one place, it creates a really great experience for these teams. They're able to bond over these four days, play a lot of basketball and get ready for their season in the winter."
After a two-year hiatus due to the pandemic, Rinta noted how great it was to have the camp return to Ellensburg.
"It was hard getting this back up and going after two years off because of COVID," Rinta said. "There was a lot that went into that, and wasn't quite sure what it would look like but we ended up with some really good teams."
The camp featured divisions for large varsity, small varsity, junior varsity and C/freshman squads. All-in-all, 56 teams made their way to Ellensburg for the camp.
An overnight camp provides teams with the opportunity to spend more time with one another than the typical day camp, and creates a bond between the teams. This bond carries on to the winter season, as the teammates know more about each other and their play styles.
"There's the day camps where it's more individual-based, where you're working on your individual skills," Rinta said. "There's some tournaments that teams might travel to, and then there's team camps like this. The difference is your ability to come together and grow as a team here when you're spending four straight days together. Traveling to and from, eating, sleeping, hanging out in between."
Rinta said that spending time as a team pays dividends to the team's growth.
"It creates an environment where you can bond and come together as a team, and in sports that's important and I think that's even more important in the game of basketball."
The first three days of the camp, June 25-27, featured pool play. Teams played seven games during pool play regardless of division. The final day of camp on Tuesday opened for a single-elimination bracket, with four teams taking home titles.
"I've been really impressed with the level of talent and play in teams here this year," Rinta said.
The final tournament had several different divisions, based on results from pool play. Platinum and Gold brackets were created for the large and small varsity divisions along with the JV division.
Tuesday's division winners included Lynden Christian taking home the Varsity Platinum Championship and Woodinville JV taking home the JV Platinum Championship. The remaining winners were not available by the time of publication, but can be found on the CWU men's basketball Twitter account. Results from pool play can be found at bit.ly/3y4704S.
Ian Bivona may be reached at ibivona@columbiabasinherald.com.
Recent Headlines
---