Basin steps out to support Warden wrestlers on the course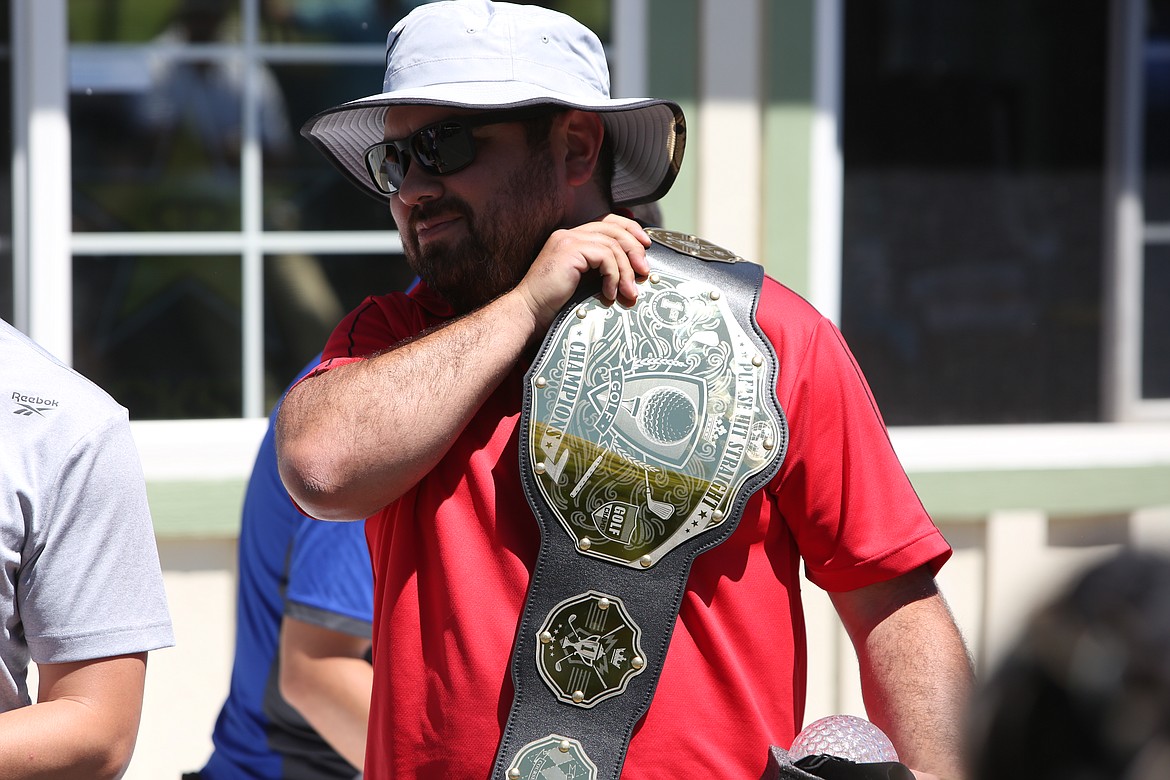 The inaugural Please Hit Straight golf tournament champions were awarded with customized championship belts with the tournament's name on it.
Ian Bivona/Columbia Basin Herald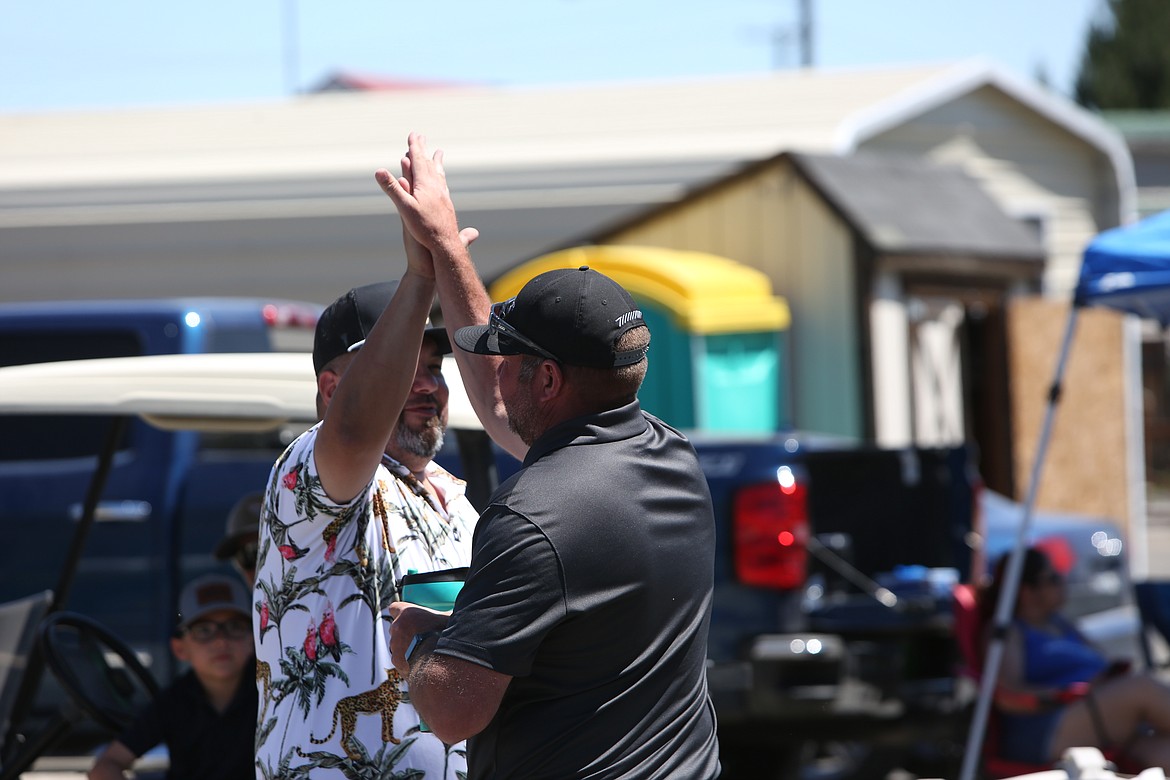 The tournament awarded prizes to the top two teams in addition to longest drive, KP, longest putt and more.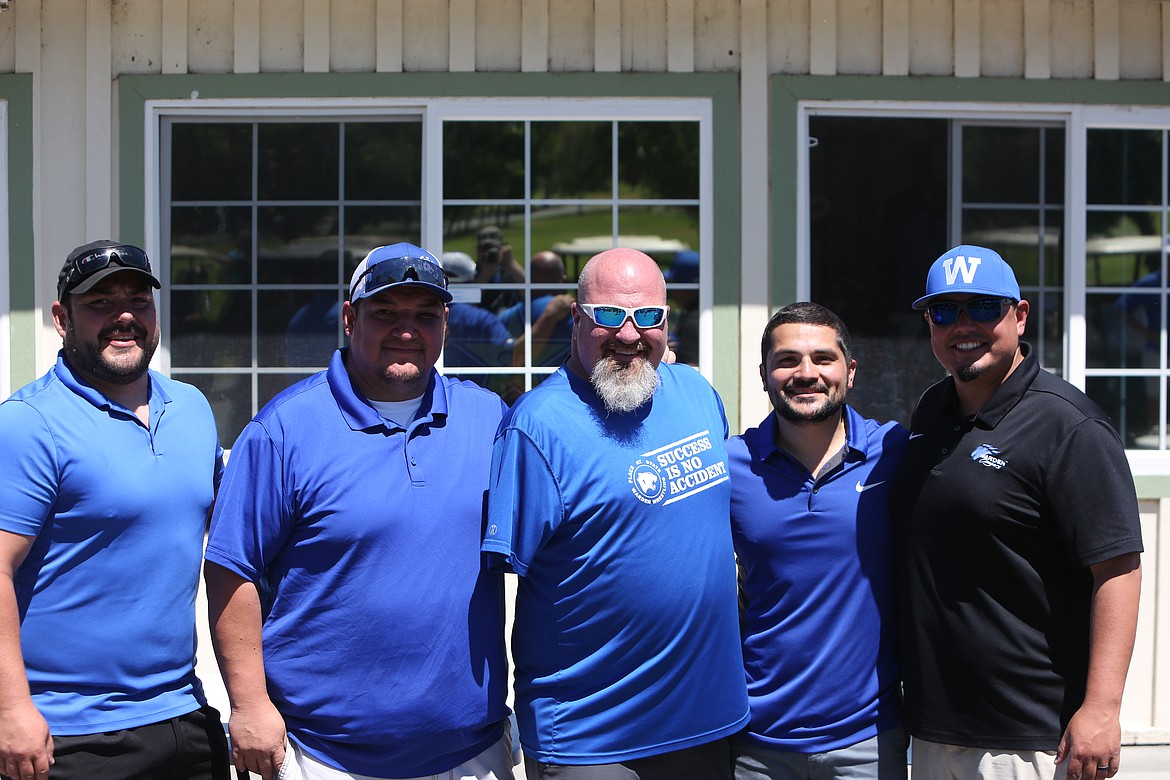 The Warden wrestling staff came together to put on the golf tournament to raise money for an upcoming camp in July.
Previous
Next
by
IAN BIVONA
Sports Reporter
|
June 27, 2022 1:00 AM
OTHELLO — The Warden wrestling team hosted its inaugural Please Hit Straight golf tournament in Othello on Saturday, raising money for an upcoming summer camp the team will be offering.
"Our goal was to make it free for them," Warden head coach Johnny Hernandez said of the fundraising goal for the camp," so they didn't have to put forward any cost. So in order to do that, we decided this was the best way to do that."
The camp, which will only be available to Warden students, will be an overnight camp where those can come to learn to wrestle and improve their techniques, all while bonding with one another.
The tournament raised about $4,000, three times more than they originally expected, Warden assistant coach Alan Martinez said. Martinez, who orchestrated the golf tournament, said the idea came about when he and his fellow coaches wanted to give back to the Warden community.
"Us coaches have talked about it amongst ourselves, where I don't think any of us got to go to a camp," Martinez said. "Coming from where we come from, for our parents, there were bigger things to worry about than I want to send my kid to a wrestling camp. Because of what we went through, the love that we have, our kids will not have to go through that."
The tournament saw 72 golfers take to the Legacy Course at Frenchman Hills in Othello, with four-man teams spread across the course in a shotgun start. Prizes were awarded to the top two teams, the longest drive and other related events.
"I credit [Martinez] a lot for getting this together," Hernandez said. "Talking to everybody and getting sponsors and all that. It's coming together, we made a lot of money."
The Warden coaching staff credited the community support of Warden with the amount of money they raised from the tournament.
"It's hard not to get emotional," Martinez said. "The outpour we got from our community, this community's not like another town, not to put anybody else on blast. But Warden wrestling, the Warden community is different. We probably made triple what we thought we were going to make, and we're not even done yet."
Support rang out throughout the Basin, with teams from different cities showing up to the tournament to show support for the Warden wrestling team.
"The support from the surrounding areas, it is a Warden thing and the Warden community is built different," Warden assistant coach Joseph Elizalde said. "There are teams here from Moses Lake, Royal City, Othello and Warden. It's awesome to see the Columbia Basin, in general, get together and help support a cause."
Along with wrestling instruction by four-time state champion Chris Castillo, some of the events that will take place at the camp are an obstacle course by the National Guard, games, meals, a campout and more. The camp will be held on the Warden football field from July 22-23 for Warden students in grades 5-11.
"Come out and have some fun with us," Hernandez said of the upcoming camp in July. "I don't care if you've ever wrestled before or not, just come out and have some fun. We're going to do a little wrestling, but we're going to do a little bonding too."
Ian Bivona may be reached at ibivona@columbiabasinherald.com.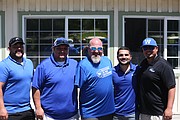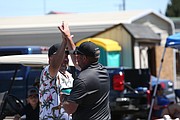 Recent Headlines
---