State laws force change in Samaritan financial assistance rules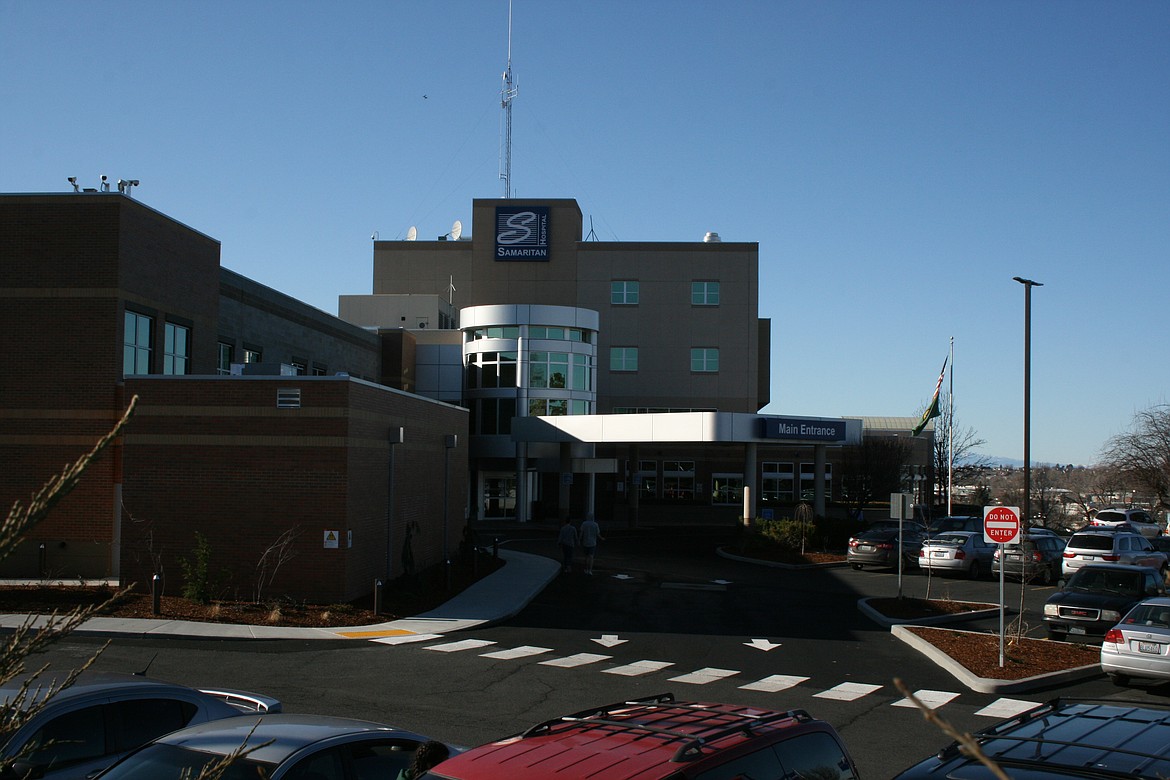 Financial assistance policies will change July 1 at Samaritan Hospital (pictured) in accordance with revised state laws Representatives at the hospital said they will still do what they can to assist any patient that is in need of care.
FILE PHOTO
by
CHERYL SCHWEIZER
Staff Writer
|
June 22, 2022 3:35 PM
MOSES LAKE — Samaritan Healthcare will change some of its patient financial assistance provisions July 1 in response to changes in Washington law. The changes will affect the number of patients receiving treatment at the hospital who qualify for full assistance, as well as patients who qualify for some assistance.
Jen Charlo, director of patient financial services and patient access for Samaritan, said hospital officials were, and are, committed to helping patients find ways to pay the bills.
"If there's an avenue (for assistance), we will help them," Charlo said. "It all comes down to people applying. We will help them if we can."
Under the revised law, people who have incomes of up to 200% of the federal poverty level will be eligible for hospital care free of charge, Charlo said. Previously free care was available for people at 100% of the federal poverty level. Previously the hospital provided a 50% discount for patients with incomes between 101% and 200% of the federal poverty level.
Charlo said the hospital isn't reimbursed for providing free care. Chief Administrative Officer Alex Town said changing the amount of free care provided will have a financial impact.
"We don't know the magnitude of (the impact) yet," Town said.
He estimated it would take about three months to determine that.
Patients with incomes between 201% and 300% of the federal poverty level will be eligible for discounts on their bill, she said. The discount is 75% for people whose income is 201% to 250% of the federal poverty level, and 50% for people whose income is 250% to 300% of the federal poverty level.
Currently, Samaritan offers discounts to patients whose incomes are between 300% to 400% of the federal poverty level. Charlo said that will continue, but the amount of the discount available will change.
After July 1, patients in the 300% to 400% of federal poverty level income range will qualify for a 25% discount. Previously they qualified for a 36% discount.
The revised law does not require financial assistance for patients above 300% of the poverty level. Samaritan officials, Charlo said, have opted to continue the previous policy.
Charlo said there are options to help people pay the bill who don't qualify for the full discount. The new law requires hospitals to determine if patients are eligible for other kinds of assistance, and help them apply for that assistance. That's something Samaritan already does, she said.
Cheryl Schweizer may be reached at cschweizer@columbiabasinherald.com.
Recent Headlines
---