CWU to have new helmets this season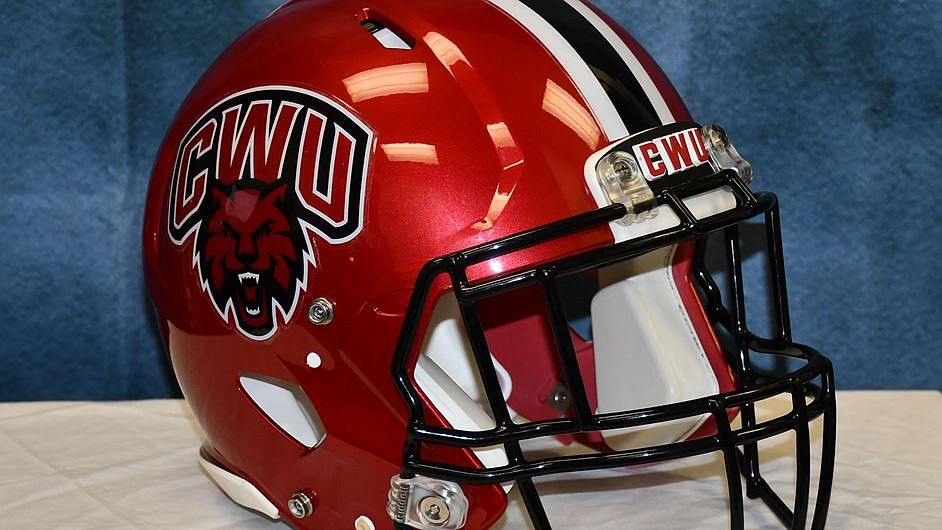 Central Washington will have new helmets this season, after wearing black helmets for the previous six seasons.
Courtesy photo/CWU
by
HERALD SPORTS STAFF
Herald Sports Staff
|
June 21, 2022 1:20 AM
ELLENSBURG — Central Washington will be donning new football helmets this season, shifting from the black helmets that the Wildcats have worn the previous six seasons, the school announced last week.
Football coach Chris Fisk said he wanted to give the team something to look forward to as the team moves conferences from the Great Northwest Athletic Conference to the Lone Star Conference this season. In doing so, he also wanted to honor the past history of CWU football.
"We always try to do something that is an energizer for our kids, something that brings energy to the program," Fisk said. "When we rolled this out, the kids loved it. They think it looks sharp. It is a throwback to the tradition that was built here a long time ago. Guys like Adam Bighill, Mike Reilly, Jon Kitna, they all wore the Crimson helmet so to get back to that tradition was important."
Fisk references former Wildcat linebacker Adam Bighill (2007-10) and quarterbacks Mike Reilly (2005-08) and John Kitna (1991-96), all of whom had professional football careers in the NFL and Canadian Football League.
The helmets shift from a black base color with player numbers on the left and a secondary logo on the right sides to a crimson shell with the CWU logo on each of the sides. Down the middle of the helmet is a wide black stripe with thin white stripes running alongside it on both sides.
The front of the helmet features a raised front bumper with "CWU" printed onto it in crimson, white and black. The facemask and chin straps will remain black.
Fans will see the new helmets in action during the Wildcat's season-opener against National Champion Ferris State on Sept. 1. Kickoff time has yet to be announced.
Recent Headlines
---