Grant Co. commissioners set to select interim sheriff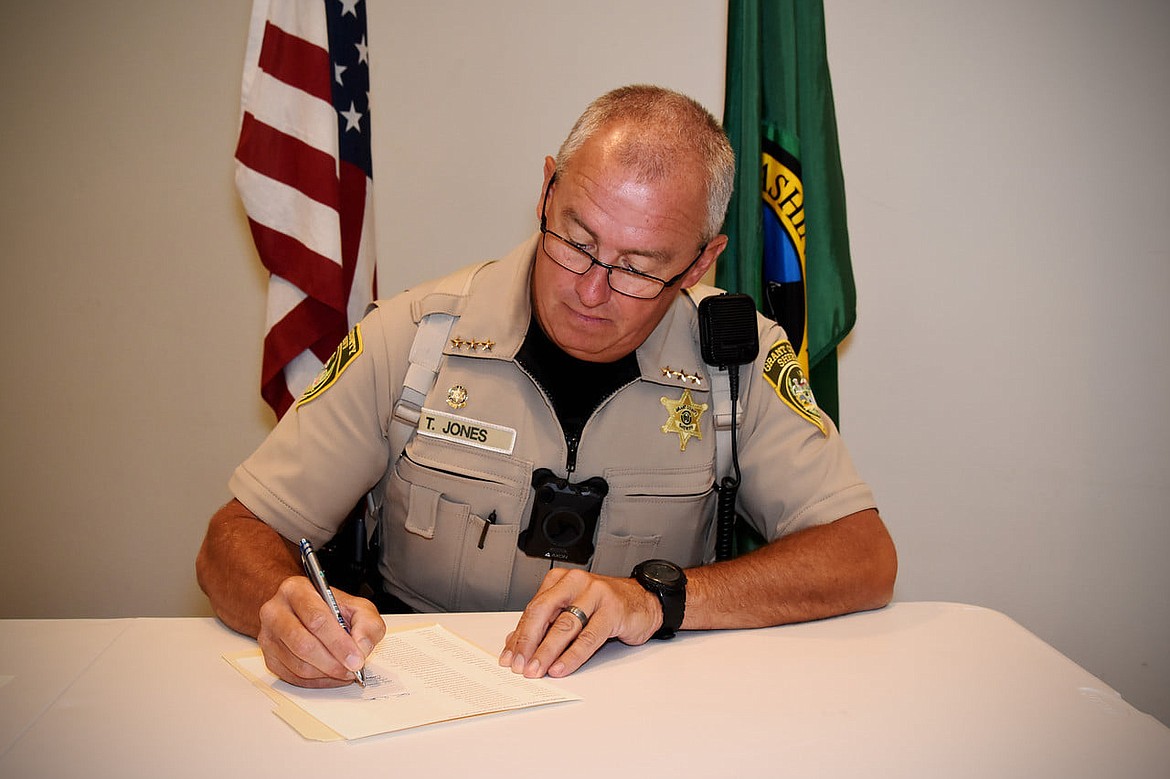 Grant County Sheriff Tom Jones in July of last year. Jones has announced that he will be retiring on July 1 after decades of service in law enforcement.
COURTESY PHOTO/GCSO
by
CHERYL SCHWEIZER
Staff Writer
|
June 16, 2022 2:19 PM
EPHRATA — Grant County Republican party leaders will submit a list of three applicants Aug. 3 to fill the position of Grant County Sheriff. Grant County Commissioner Danny Stone said commissioners will appoint an interim to the position for July and early August.
"(The announcement of the interim appointee) definitely has to be done within the next two weeks," Stone said.
Current Grant County Sheriff Tom Jones announced June 7 that he will retire July 1. Jones' term is up in 2022, and he announced earlier this year he would not run for reelection.
Mike McKee, chair of the Grant County Republican Party, which will nominate an interim candidate because Jones is a Republican, said applications for the sheriff's position would be accepted beginning next week. A list of qualifications and information about the application process will be advertised in the Columbia Basin Herald and other county newspapers next week, McKee said. The information also will be available on the party's website and its social media.
Commissioners haven't decided when they will announce who they have chosen to be the interim, Stone said, just that it will be by July 1.
McKee said Republican Party officials will accept applications through July 15, with the goal of interviewing applicants beginning July 23. The Republican party will recommend a maximum of three candidates to fill the position from August through November.
Three candidates are running for the sheriff's position. They are Joe Kriete, currently the GCSO chief deputy for investigations, former Mattawa Police Chief Joe Harris and Moses Lake farmer James Baker. Because there are three candidates the race will be on the primary ballot; the primary is Aug. 2.
Recent Headlines
---