Goodbye Billy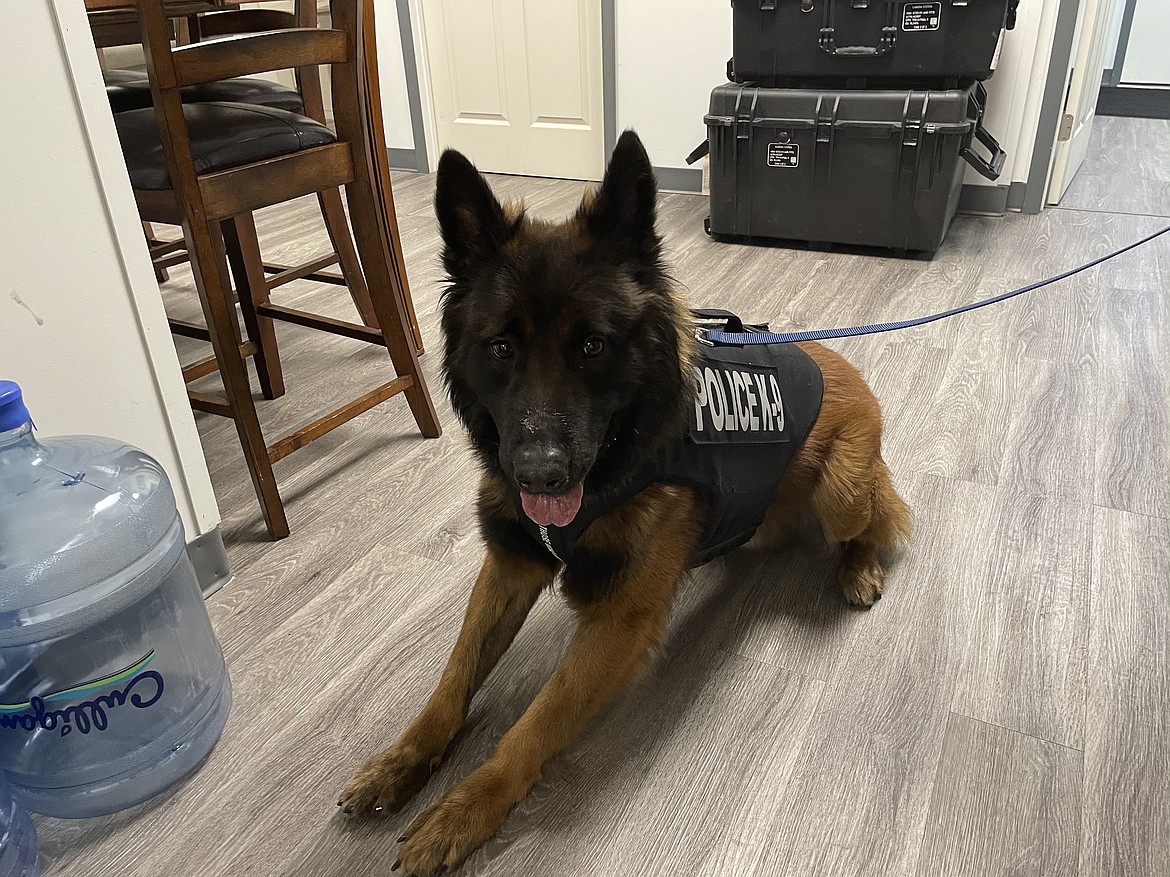 Soap Lake Police Department K-9 Billy in February 2021. The SLPD recently sold Billy back to the company that trained him after his police officer handler was let go.
CHARLES H. FEATHERSTONE/COLUMBIA BASIN HERALD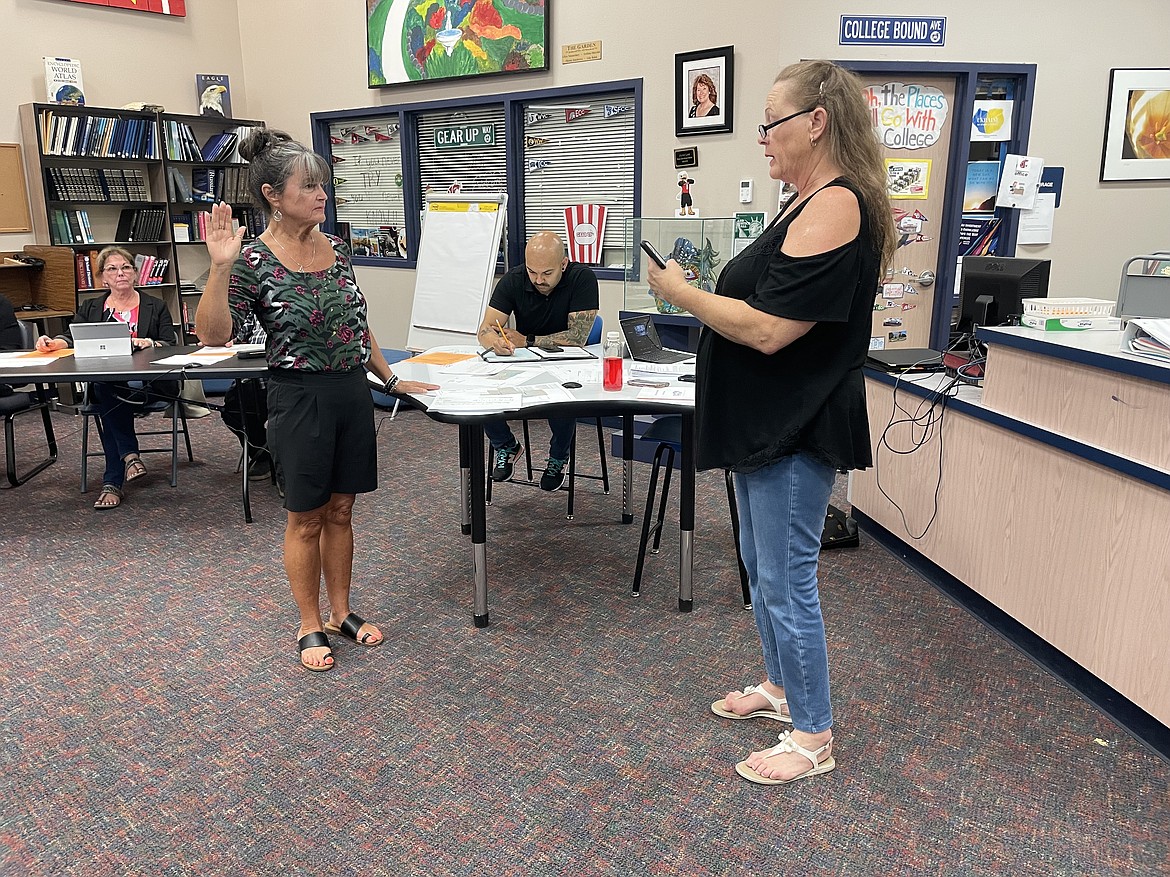 Soap Lake Mayor Michelle Agliano (right) swears in newly appointed City Council Member Kat Sanderson (left) at a regular meeting on Wednesday. Agliano was named Soap Lake's new mayor following the resignation of Alex Kovach in May.
Previous
Next
SOAP LAKE — The Soap Lake Police Department no longer has a police dog.
Soap Lake Police Chief Ryan Cox told the Soap Lake city council at a regular meeting on Wednesday that the department had to get rid of K-9 Billy, a Belgian Tervuren who joined the department in late 2020 after his handler was recently let go by the SLPD.
"Billy's original trainer came up to get him," Cox said.
Cox said the SLPD asked a number of other law enforcement agencies if they could take Billy, but told council members other agencies said they didn't have any money to take on a police dog or simply weren't interested.
The alternative was to keep Billy at a kennel in Ephrata until another law enforcement agency could take him.
"I couldn't do that. I couldn't keep Billy locked up," Cox said. "No one wants to live in a four-by-five cage. That's just not right."
Billy was trained by Denver, Indiana-based Vohne Liche Kennels at the company's training center in Banning, California, as a dual-purpose bite and drug detection dog. The SPD raised $27,000 in 2020 to acquire the dog, equip a police car, and outfit a home kennel for Spencer Nulph, the former SLPD officer who was Billy's handler.
Cox did not give any details as to why Nulph was let go.
However, Cox said he offered to give Billy away to an interested law enforcement agency at one point, adding that Vohne Liche Kennels paid $1 to take Billy back.
"We couldn't even give him away," Cox said. "They (Vohne Liche) will retrain him for another agency."
Cox said most of the SLPD's officers are not experienced enough to take on the task of learning how to handle a dog, and the one officer who was experienced was not interested. He also said it is not possible to give or sell a police dog — particularly one trained to bite — to a member of the general public who themselves is not trained to deal with law enforcement animals.
"Certain words are bite commands, and the handler knows how to deal with that," Cox said.
Cox said the SLPD donated the rest of the department's non-perishable police dog gear to the Grant County Sheriff's Office. He also said officers will miss Billy.
"We got to say our goodbyes," he said.
"That was a valuable dog," said Council Member Kat Sanderson, who was sworn in as the Soap Lake City Council's newest member on Wednesday.
Charles H. Featherstone can be reached at cfeatherstone@columbiabasinherald.com.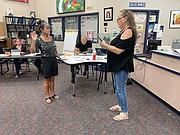 Recent Headlines
---