NBC camps train young athletes for the future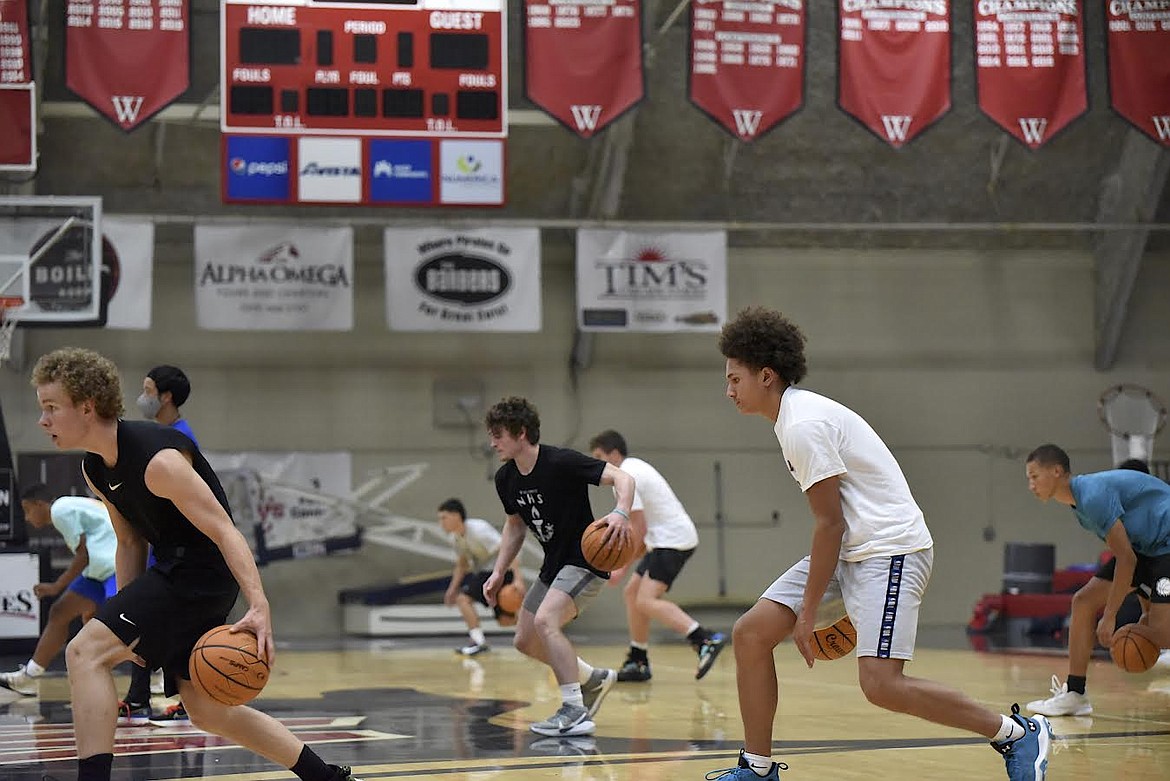 NBC camps have been in the Pacific Northwest for over 50 years, helping young athletes in both athletic training and becoming better people.
COURTESY PHOTO/JOHN FAZIO
The Nothing Beats Commitment program has seen an increase in involvement in its volleyball program over the past five years, according to NBC Senior Vice President John Fazio.
Previous
Next
by
IAN BIVONA
Sports Reporter
|
June 14, 2022 5:15 PM
SPOKANE - Beginning in 1971 as the Northwest Basketball Camp, NBC Camps have been serving the needs of young athletes across the Pacific Northwest through different levels of basketball training.
In the 51 years since its founding, the name of the program has shifted from Northwest Basketball Camps to Nothing Beats Commitment camps and has expanded to include several programs in volleyball, lacrosse, soccer and more. The program is based out of Spokane and hosts several different camps for different sports.
"Basketball is about 75% of our business in our camp product," NBC Senior Vice President John Fazio said. "Volleyball has grown a ton in the last five years within the camp industry, but the sport is the common ground that brings us all together."
NBC camps began in Cusick and were founded by Fred Crowell. His vision was to host a camp for basketball that not only trained young athletes athletically, but also to help with their growth into young adulthood. Today, the NBC camps have a variety of different training programs and intensities, some more game-focused and some that focus on the campers becoming better people.
"We desire to help kids grow up in the sport they love and also help them grow as human beings," Fazio said. "We're really passionate about that, putting people in the right place to make that happen."
Back when NBC was founded, the camps were mostly overnight camps according to Fazio, the type where campers would be dropped off on Sundays and not picked up until Thursday or Friday. Today, the organization now offers single-day camps in addition to some overnight camps.
"I'd say around 10-15 years ago we started adding day camp opportunities for players," Fazio said. "Just to kind of attend locally that maybe weren't up for the overnight experience, which can be pretty intensive, and if you're not super serious about basketball, can be a lot."
Fazio believes it's important to adapt to the current generation of youth basketball players, noting how sometimes high-intensity training doesn't break through with younger players. The NBC camps strive to make an impact on their campers, even after they may be finished with playing basketball as they grow up.
"There's a little bit more of a balance nowadays," Fazio said of the training courses when compared to those of the past. "You know, you can't just go in and be Bobby Knight and throw chairs around the gym and hope everybody works harder. I think it's understanding today's generation of athletes and what helps inspire them to work hard in a positive environment."
As the decades have gone by since its founding, NBC has spread into worldwide affairs. The Organization puts together international tours in basketball and volleyball that travel across Europe. While Fazio says the camps are more of NBC's "bread and butter," the international tours give a "next level experience."
"You get a chance to see different parts of the world and grow with these people," Fazio said. "You play against international competition."
Fazio said how the NBC camp model has spread throughout the world through these trips and others coming to camps from overseas, as the hosting countries and visitors have picked up on how the organization runs during its international tours.
"Some people came to the States and got exposed to NBC camps and said 'I want to take this back to where I live,'" Fazio said. "That has happened over the last 50 years in a lot of different areas. So, NBC has kind of become worldwide in a lot of senses."
Those interested in participating in Spokane-based camps can find more information at NBC's website, nbccamps.com.
"This year, there's been a great response to summer camp," Fazio said. "Probably post-Covid, people wanting to kind of get back involved in programs like this."
Ian Bivona may be reached at ibivona@columbiabasinherald.com.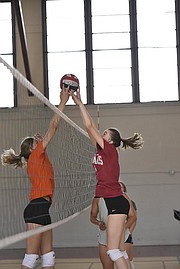 Recent Headlines
---