Avian Flu continues to spread across state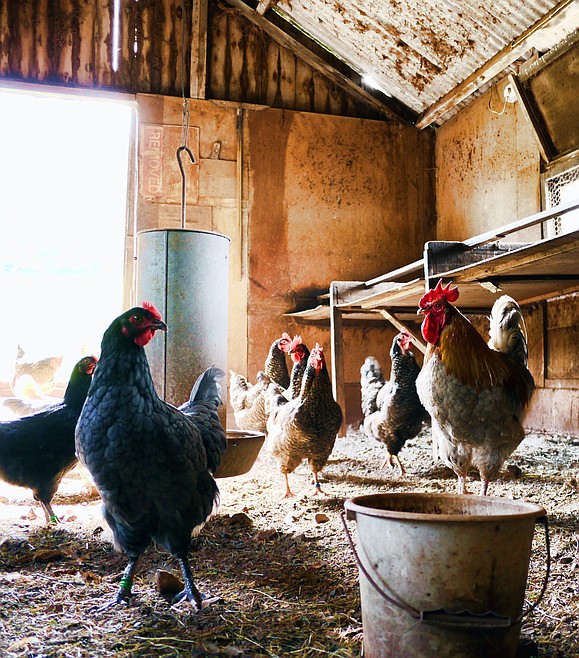 Poultry growers are encouraged to take extra precautions as a wave of bird flu makes its way through the state. The disease has been found in domestic flocks within ten Washington counties and at least one confirmed case of a wild bird has been identified in Grant County.
STOCK PHOTO/BRETT JORDAN
by
STAFF REPORT
Staff Report
|
June 13, 2022 12:12 PM
OLYMPIA — The Washington State Department of Health on Friday announced that it has confirmed two cases of avian influenza in two backyard flocks in Yakima County, bringing to 10 the number of counties in Washington where the highly contagious disease has been found.
"The virus continues to be present in all corners of our state," said Washington State Veterinarian Amber Itle in a press release. "It's so important we remain vigilant."
The DOH said the H5N1 virus has been detected in backyard flocks in 10 Washington counties — Yakima, Snohomish, King, Thurston, Whatcom, Okanogan, Clallam, Pierce, Spokane and Pacific. Avian influenza was also detected in May in four dead wild birds found in Grant County, however, state officials have not yet said they have found the virus in a domesticated poultry population in Grant County.
To limit the spread, officials with the state health department and the Washington State Department of Agriculture are asking residents to limit contact domesticated birds can have with wild birds, especially waterfowl, and to provide their domestic flocks with well water to drink rather than pond water or irrigation water. They have also asked people not to touch dead birds and to report any sick or dead domestic poultry to the WSDA's sick bird hotline at 800-606-3056, and any dead wild birds to the Department of Fish and Wildlife's online reporting tool at https://bit.ly/BRDREPORT.
According to the Centers for Disease Control in Atlanta, the virus has been detected in 1,457 wild birds in 41 states as of June 10, while over 40 million poultry in 36 states have been affected with only one reported case of human infection as of April 28.
Recent Headlines
---