'Work ethic' pays off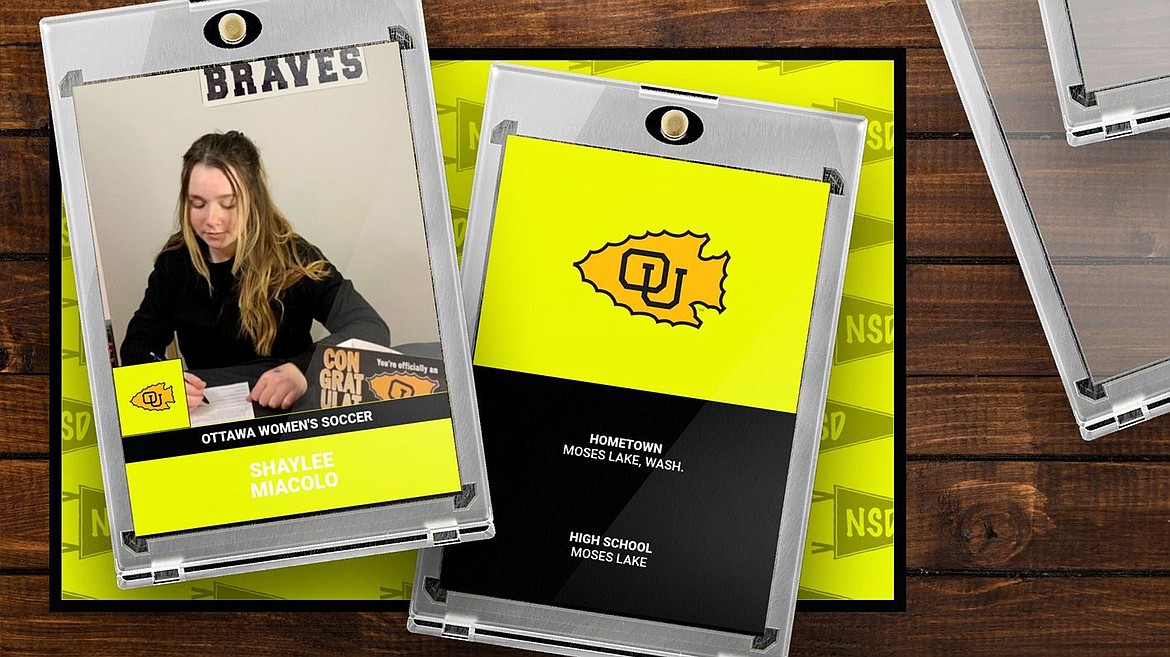 Moses Lake's Shaylee Miacolo signed with Ottawa University in Kansas last month, an NAIA school in the Kansas Collegiate Athletic Conference.
COURTESY PHOTO/OTTAWA UNIVERSITY
by
IAN BIVONA
Sports Reporter
|
June 9, 2022 5:21 PM
MOSES LAKE - Moses Lake's Shaylee Miacolo has signed to play collegiate soccer with Ottawa University in Ottawa, Kansas.
"First and foremost her work ethic," Ottawa women's soccer coach Candice Fabry said on what stood out about Miacolo. "You know, at any level, especially at the collegiate level though, there's certainly an expectation that you have players that are willing to do the extra [work]. That certainly stood out about Shaylee."
Miacolo was a four-year varsity player with the Chiefs, earning a captain's role this past season where she played midfield.
Fabry took over the job with the Braves in February, and began connecting with Miacolo back in March. After initial contact the Moses Lake native was signed with Ottawa in April.
"I am new and trying to get my roster finalized for the full season so I was kind of in a sprint to find available players that I think would fit the style and fit what we're looking for," Fabry said, "and Shaylee certainly did."
The first-year head coach is excited to see what Miacolo brings to the Ottawa program, noting how she is a fan of her personality and what that can bring to the team.
"I think she's going to be a steady anchor," Fabry said. "I think she is going to be someone that will fit into the culture that we're developing pretty well in terms of personality, and I think that's one of the things that stood out with Shaylee."
The use of recruiting sites and the development in video technology allowed Fabry and her team to connect with Miacolo, despite the recruit and the school being over 1,700 miles away from campus.
"Technology is a best friend of a coach these days," Fabry said. "With the ability for as many student-athletes to be able to videotape and upload videos, that definitely gives us a bigger pool of players that we're able to watch."
Fabry noted that she does see the incoming freshman contributing to the team, though she isn't sure how much of that will translate into game minutes.
"That's always a big wildcard," Fabry said. "Part of it will be her fitness level when she comes in and her ability to adapt to the style of play, but I do see her contributing as a freshman."
Back in 2019, Miacolo was one of 16 youth soccer players selected to represent the United States on the USA National Girls 04 Tournament team. The team made its way to Gothenburg, Sweden for the Gothia Cup.
Miacolo was named to the Big 9 All-League team this past season, garnering a second-team nod. She was one of five Moses Lake players to earn all-league recognition. The Chiefs finished with a 13-5 record last season.
Ian Bivona may be reached at ibivona@columbiabasinherald.com.
Recent Headlines
---