Across the pond: Ephrata basketball player to play in the U.K.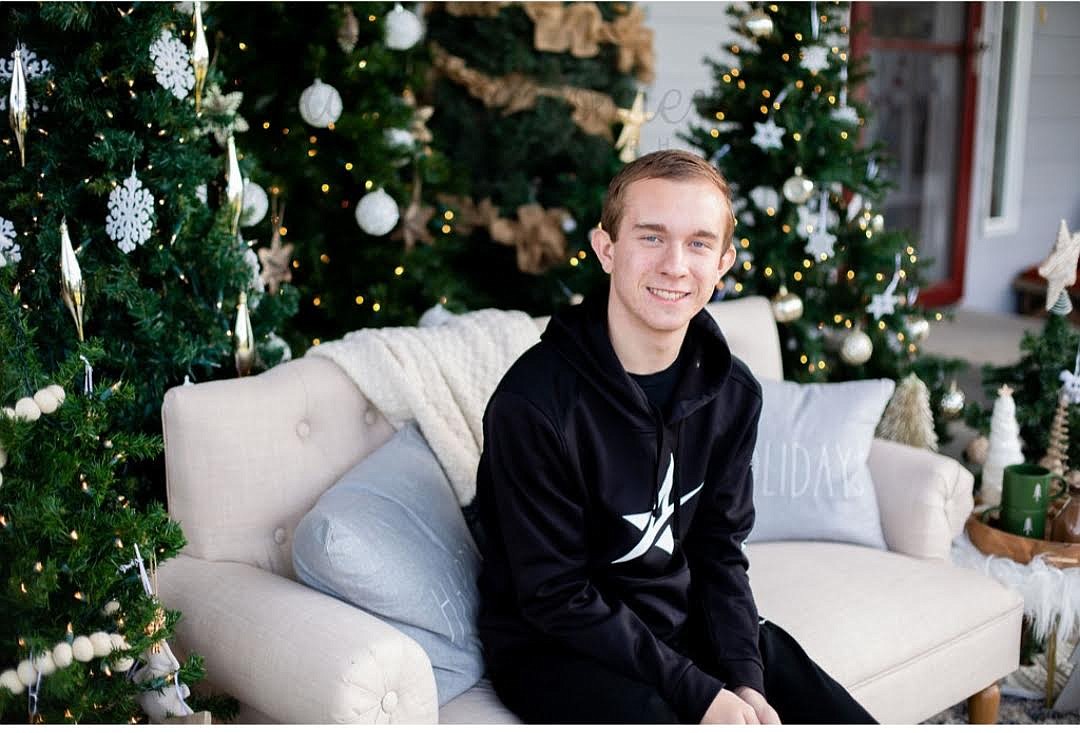 Ephrata High School's Bruce Yurian will be traveling with the Northwest Basketball Camp to the United Kingdom later this month for international play.
COURTESY PHOTO/BRUCE YURIAN
EPHRATA - Ephrata High School sophomore Bruce Yurian has been playing basketball competitively since he was in the sixth grade. Now that work is paying off, as he prepares to travel to play basketball overseas.
"I'm really excited," Yurian said with a laugh.
After the first year of competitive basketball where his team struggled, Yurian played on a different Ephrata team that shined. He spent this last year on Ephrata's high school team as a guard.
"At first I honestly didn't want to play basketball," he said. "My parents actually made me."
Yurian will be traveling with the Northwest Basketball Camp, an organization that hosts camps for basketball players across the Pacific Northwest. The United Kingdom tour takes boys ages 15-18 internationally for exhibition competitions, as well as a chance to see a different part of the world.
The trip will last from June 29 to July 10, with the team traveling across various cities in the U.K. and playing in tournaments. He found out about the tour while at an NBC camp at Whitworth University in Spokane.
"My coach, kind of our guide, he recommended me for this team and I asked my parents if we could do it," Yurian said.
With his parents' approval, Yurian began the interview process to get on the team. He said that the main focus wasn't solely based on athletic talent, but more on being "nice" and "having a good personality."
"I had an interview to try and get on the team," Yurian said. "Like, they don't even know if you're good or not – you don't have to be good. You gotta be nice, have a good personality."
He added that the NBC looks for those who care and that the organization cares about its players in return.
"They want a person that cares about who you are, and they care for you a lot."
With a high price to travel internationally, several local businesses stepped in to assist with the cost. Unlock Moses Lake Real Estate, Basin Propane, Tommer Construction, La'Rose Boutique, Kats Shek Boutique, Stocker Chiropractic and Cloudview Kitchen all assisted Yurian and his family with the cost of the tour.
The team will meet up in Auburn before making their trip to the United Kingdom. Yurian said this will serve as a sort of meet-and-greet, as some of the players on the squad come from far outside of the area. There is even one player on the 12-man squad who will be traveling from Saudi Arabia.
"It's more of camps where you get to know people and get to meet different people and more of a training program," Yurian said of his experiences with the NBC up to this point.
From there the team will depart for the U.K. and will have some sightseeing days before the games begin. Some of the more tourist-focused events include riding in an open-top bus, seeing the Tower of London, visiting Liverpool, a boat ride on the River Thames and more. Mixed in with the attractions will be the games and tournaments the team will be participating in.
"My main thing I want to get out of this trip is just to go see the world," Yurian said.

Beyond the different basketball experiences that will come out of playing internationally, Yurian looks forward to the opportunity to travel the world. He noted that even if the trip did not include basketball, he would still be satisfied with the overall experience.
"If this could just be a tour without basketball, I'd be completely fine with that too. I'd just love to see the world, travel, experience the different history and what other places are like."
But with basketball included with the trip, it's a dream come true.
"I think it makes it better," Yurian said of being able to play the game he loves along with seeing the world, "because I love that sport and I love playing. [Playing] internationally, it's just a dream of mine come true."
Yurian is grateful for the opportunity to work with and travel with NBC, saying there is a family-feel type of environment with the program.
"NBC, they take care of you like you're family," Yurian said. "They care a lot for you."
Ian Bivona may be reached at ibivona@columbiabasinherald.com.
Recent Headlines
---