Five Wildcats named All-Americans by CRAA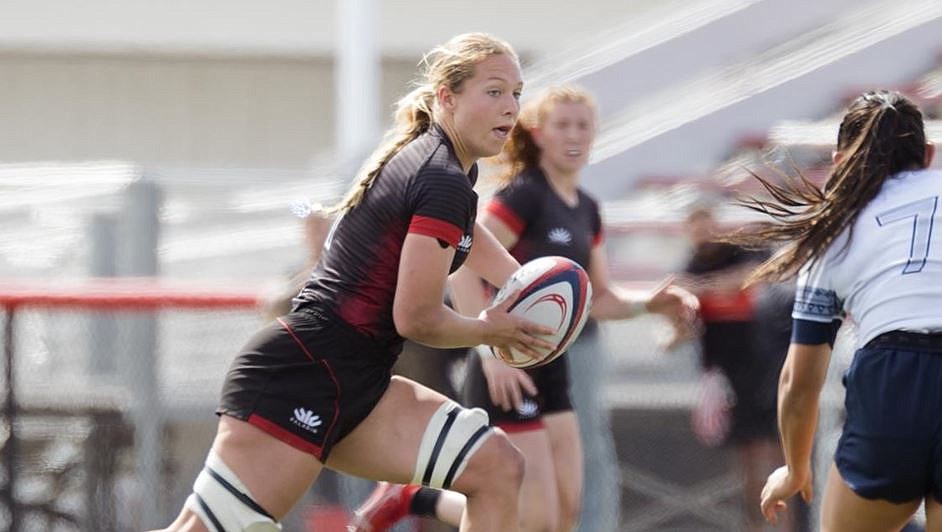 Central Washington's Tessa Hann watches as an oncoming player defends her in the Wildcats' USA Rugby College 7s matchup.
COURTESY PHOTO/CWU ATHLETICS
ELLENSBURG - Central Washington University had five women's rugby players selected to the D1 Elita All-American lists by the College Rugby Association of America, the university announced Tuesday.
"What an honor for these student-athletes to be selected to receive D1 Elite All-America honors," CWU Head Coach Matt Ramirez said in a press release. "It's great to see these players get recognized for their play during the season, but you add that to that quality of teammates they have been this past season and it's truly something special. Extremely proud of this group and their impact on this program."
Among the five who earned Elite All-American honors by the CRAA, sophomore Tessa Hann and senior Keia Mae Sagapulo were named as first team All-Americans. Sophomore Georgia Budd , senior Laura Odette and senior Maryjane Pasioles were all named as second team All-Americans by the CRAA. The five players were among 30 players across the country selected by the CRAA for All-American teams.
Hann, Sagapulo and Pasioles were also named as three of the 17 finalists for the 2022 MA Sorensen Award, women's collegiate rugby's most prestigious award. The award is named after Maryanne Sorensen, a former World Cup-winning player and coach who helped grow the game. The award winner will be announced on Saturday, June 11 in Seattle.
The Wildcats finished 4-6 in 2022, with their season ending in the quarterfinals round of the USA Rugby College 7s National Championship in Kennesaw, Georgia. They advanced to the knockout rounds after going 2-1 in pool play, where they defeated Penn State and American International and fell to Harvard.
Ian Bivona may be reached at ibivona@columbiabasinherald.com.
Recent Headlines
---