WA Free fishing weekend returns June 11-12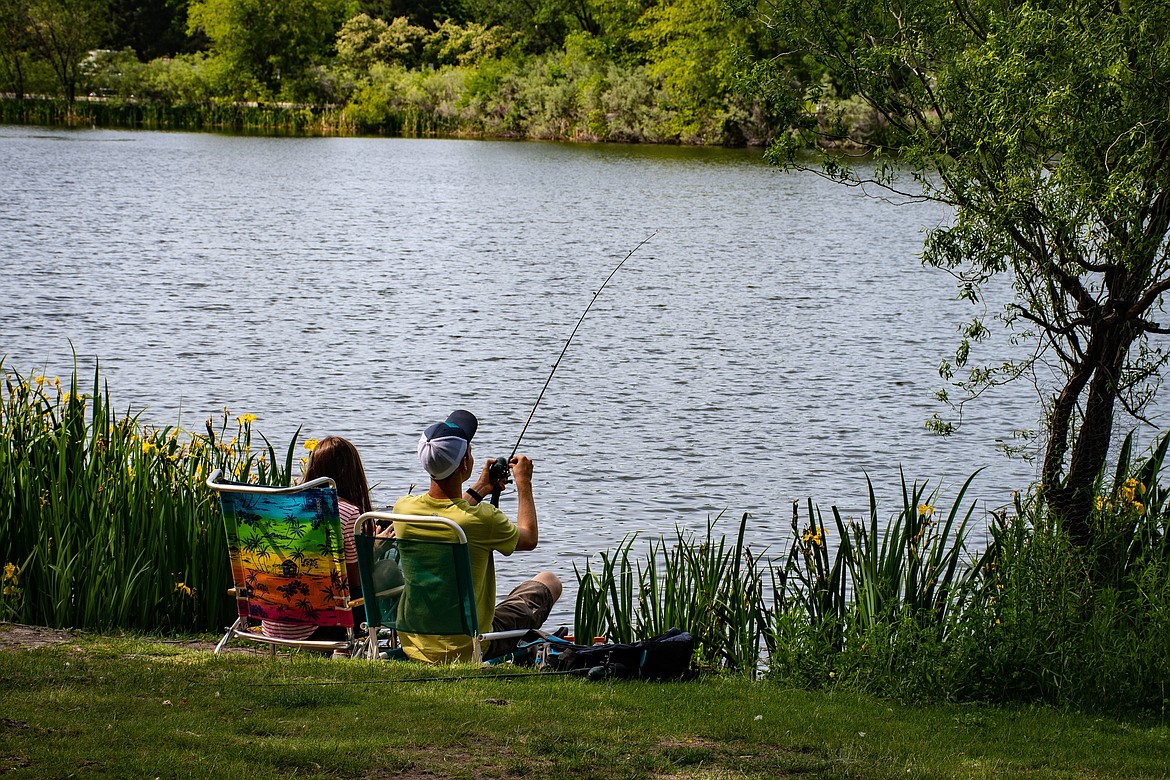 Washington fishing enthusiasts can take advantage of a free fishing weekend without having to buy licenses this week.
STOCK PHOTO/BRETT SAYLES
Washington's Free Fishing Weekend is back this weekend, June 11 and 12, allowing resident and non-resident anglers from around the state to fish and harvest shellfish with or without a license, according to a release from the Washington Department of Fishing and Wildlife.
"If you've ever wanted to try fishing or any of the other unique opportunities Washington offers, Free Fishing Weekend is the perfect time," said inland fish program manager Steve Caromile. "It's easier than ever to get started fishing, and it's also a great time to introduce someone to fishing without the need to buy a license."
Anglers are not required to present a Vehicle Access Pass or Discover Pass for day-use during trips to Washington state parks or land managed by the department of natural resources and the WDFW during the event.
The WDFW highlights fishing opportunities for trout and bass in lowland lakes and rivers; lingcod, cabezon and rockfish in coastal areas; and salmon fishing in parts of the lower Columbia River. Those interested in salmon should seek more information on regulations on the WDFW website.
The WDFW website also has more information on finding fishing spots nearest you, recently stocked lakes and more.
Despite licenses not being required this weekend, anglers should be prepared to follow other state regulations. Rules applying to seasons, size and daily limits and area closures are still enforced.
The state is also still enforcing catch card requirements this weekend – including on crab, halibut, salmon, sturgeon and steelhead. The catch card is used as a record of fisheries to monitor them.
"Catch record cards are a critical management tool, so they remain a requirement during Free Fishing Weekend and it's important that anglers continue to fill them out accurately," Caromile said.
Specifics on regulations are available on the WDFW website.
Those who participate in Free Fishing Weekend are also eligible to compete in the 2022 Trout Derby. The contest rewards anglers who catch tagged trout to win various prizes. If a trout with a tag is caught, keep the tag and fill out a form on the WDFW Trout Derby website at https://wdfw.wa.gov/fishing/contests/trout-derby.
Recent Headlines
---