WA increases heat, wildfire smoke protections for outdoor workers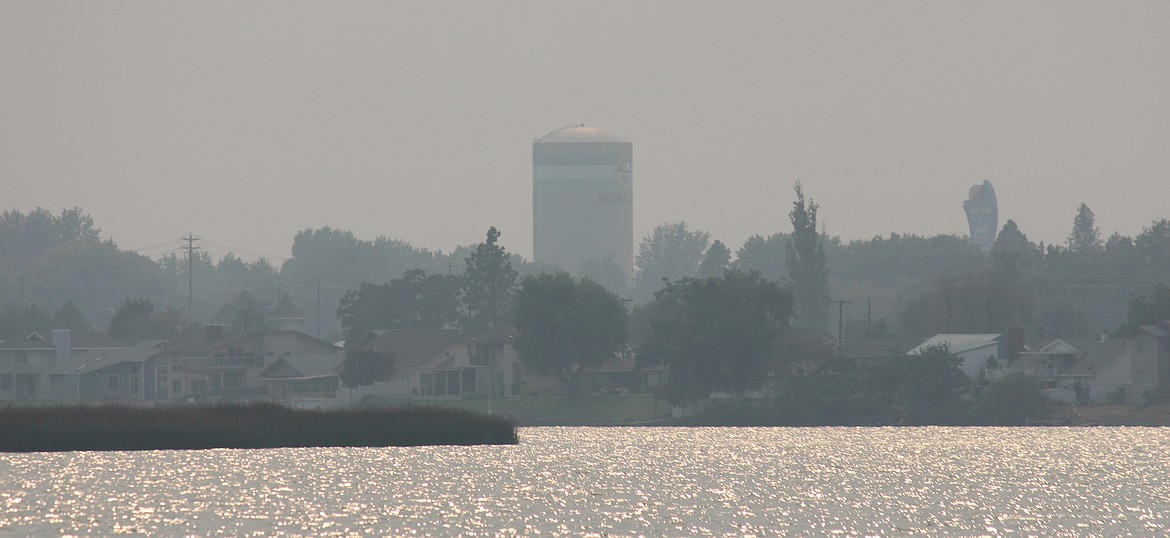 Smoke fills the air over Moses Lake in the summer of 2018. New emergency rules from the Washington Department of Labor and Industries require employers to offer workers greater protections when the air is smoky or the weather is hot.
FILE PHOTO
by
STAFF REPORT
Staff Report
|
June 2, 2022 5:14 PM
TUMWATER — Workers in Washington will be entitled to greater protection from heat and smoke this summer, under new rules filed by the Washington Department of Labor and Industries Wednesday.
The new rules will be in effect June 15-Sept. 30, according to a press release from L&I. They require employers to monitor temperature and air quality, take steps to protect workers from heat and smoke hazards, and provide training and information, among other things.
When temperatures are at or above 89 degrees, the emergency heat rules combined with existing rules require employers to:
• Provide enough sufficiently cool water for each employee to drink at least a quart an hour;
• Provide sufficient shade that is large enough for and close enough to workers;
• Encourage and allow workers to take paid preventative cool-down breaks as needed; and,
• Require a 10-minute, paid cool-down break every two hours.
L&I's emergency rule also requires employers to monitor air quality and take action when outdoor workers are exposed to wildfire smoke and the Air Quality Index (AQI) is at 101 or higher. Some actions are required at an AQI of 69, including:
• Reducing, rescheduling, or relocating work
• Providing enclosed buildings or vehicles where the air is filtered
• Reducing the work intensity or increasing rest periods
When the AQI is at 101 or higher, steps to limit workers' exposure to smoke are required whenever feasible.
When workers show signs of injury or illness related to smoke, employers must monitor those workers to determine if medical care is needed, and cannot prevent workers from seeking medical treatment, according to the release.
Recent Headlines
---