Jay Ryder Griffin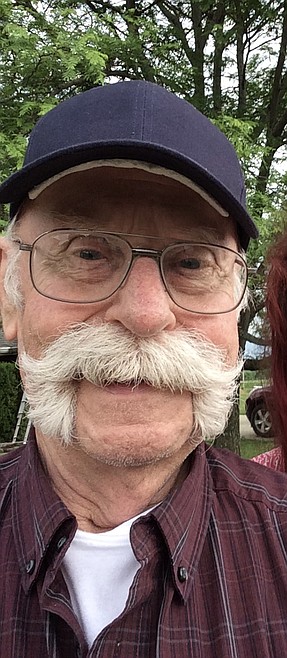 Jay Ryder Griffin of Prosser passed away on July 22. He was a husband, father, grandfather, great-grandfather and U.S. Army veteran. He leaves behind a family and community who will miss him greatly.
COURTESY THE GRIFFIN FAMILY
Jay Ryder Griffin, 82, of Prosser, passed away at Prosser Memorial Hospital on July 22, 2022.
He was born on March 7, 1940, in Bronxville, New York to Joseph and Rita Griffin.
Jay was raised in Younkers until his dad passed away, then the family moved to Warren, Pennsylvania where he graduated from high school. He served in the U.S. Army from July 1961-July 1964 and continued serving in the Army Reserves until 1967.
Jay married Heather Jones in 1967 in Missouri and the couple had two daughters, Laura and Becca.
Jay married Linda Mount on October 11, 1981, in Grand Coulee and the couple moved to Royal City in 1985 where they raised their son, Justin.
Jay attended college in Colorado Springs and earned a bachelor of arts in Electrical Engineering. He worked on the Grand Coulee Dam, Ice Harbor Dam and Wanapum Dam until retiring from the Grant County PUD in 2001.
Jay and Linda moved to Prosser in 2014.
Jay had a passion for flying and traveled to many air shows. He owned his own airplane, built his own plane and became a pilot. He was also fascinated with hot air balloons and experimental aircraft.
He was a member of Royal City Moose Lodge, Grand Coulee Eagles Lodge and Prosser Eagles Lodge.
He is survived by his son, Justin (Melanie) Griffin of Royal City; daughters, Laura Blaszczyk and Becca Griffin of Missouri; eight grandchildren; and eight great-grandchildren. He was preceded in death by his wife, Linda Griffin on May 1, 2017; another daughter who passed away at birth on July 24, 1970; and his brother, Robert Griffin.
Visitation will be held at Prosser Funeral Home on Tuesday, August 2 from 4-7 p.m. Funeral services will be held at 11 a.m. on Wednesday, August 3 at Prosser Funeral Home. Concluding services with full military honors will follow in the Prosser Cemetery. You may leave a message for the family at www.Prosserfuneralhome.com.
Recent Headlines
---