Barrel racing competition coming to Moses Lake this weekend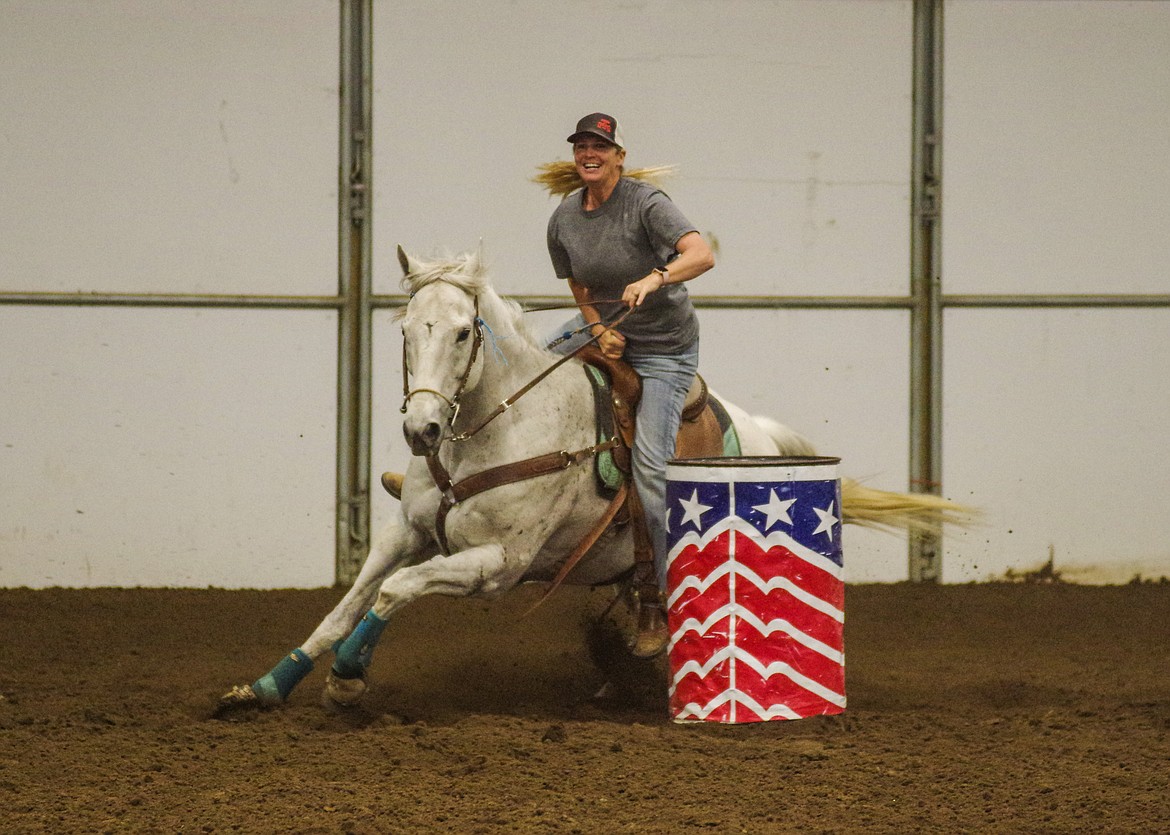 The Columbia Basin Barrel Racing Club will be hosting its Summer Classic Race on Saturday at the Grant County Fairgrounds
CONTRIBUTED PHOTO/BRAYDEN BISE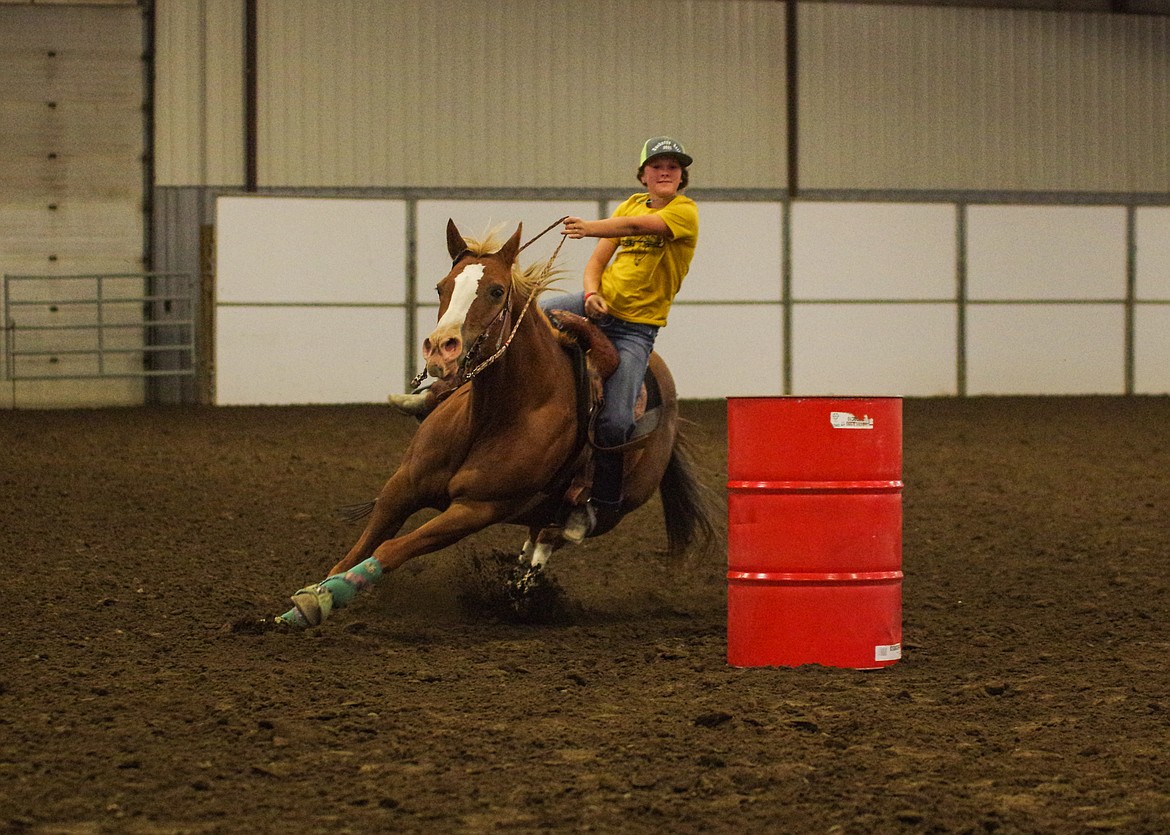 Keeping the heat in mind, races were moved up to a start time of 8 a.m. under the Ardell Pavilion. Event participants and visitors are encouraged to plan for the heat expected this weekend.
Previous
Next
by
IAN BIVONA
Sports Reporter
|
July 28, 2022 3:43 PM
MOSES LAKE – The Columbia Basin Barrel Racing Club will be hosting its Summer Classic Race this weekend at the Grant County Fairgrounds, bringing in riders from the Columbia Basin and beyond.
"We put on four classic races a year, and that is our fundraiser for our club. That's how we earn money for our awards at the end of the season for buckles and different things that we do," CBBRC President Laurie Coombs said.
Money raised also goes toward hosting future events, she said.
Riders from the Pacific Northwest show up to Moses Lake for the barrel racing event, where riders maneuver their horse through a cloverleaf pattern in the fastest time possible. With tight turns and fast rides, participants demonstrate a strong connection with their mounts.
"We like and strive to put on quality barrel races to attract the big names, and just put on a good experience and good environment for our people and anybody who comes in," Coombs said.
A race of this stature gives locals the opportunity to compete in a barrel race of higher competition without having to travel to different parts of the country.
"Putting on the races gives a lot of our local people a chance to run in a higher stakes race," Coombs said. "Then they maybe don't have to go out of town to go do different things."
Coombs notes that the local races have seen National Finals Rodeo competitors come through to the CBBRC's events in the past.
"We get to see a lot of amazing talent," Coombs said. "We've had pros that have been to the NFR come to our races in the past. So that's always fun, especially for our local people. Sometimes they get the opportunity to see them here."
The races are being hosted under the Ardell Pavilion at the Grant County Fairgrounds on Saturday, with the current heat wave being kept in mind. The original start time of the race was set for 10 a.m., but was moved back to 8 a.m. to keep riders and horses alike safe and out of the heat later in the day. The time only event, which Coombs described as practice runs, will begin at 6 a.m.
"That's what's most important," Coombs said of the safety of riders and the horses. "We don't want anybody out there with heatstroke or losing animals due to the heat, so we try to accommodate the best we can."
The schedule of events has also been adjusted due to the heat.
"Normally we have a doubleheader, and this time we're doing what is called a roll only," Coombs said. "So their second race, they take their time from the first race and roll it to their second, so they're not having to run in the heat."
The average participants that come out to classic races are around 100 riders, an amount that Coombs expects to meet this Saturday. Coombs said that they take entries for the open "right up until the last run of the open."
Ian Bivona may be reached at ibivona@columbiabasinherald.com.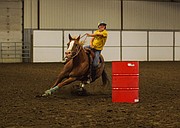 Recent Headlines
---