Pop Stop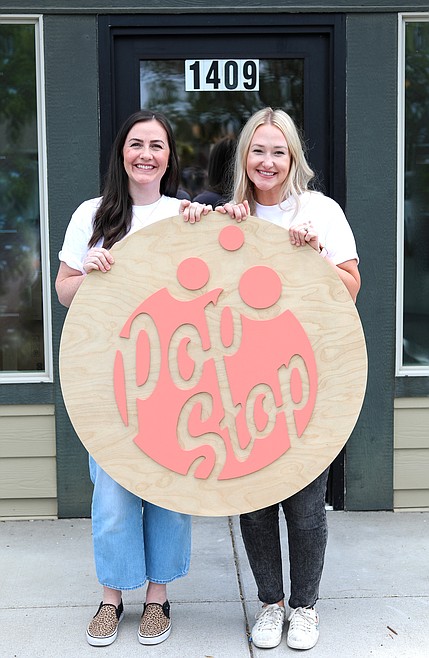 Allie Earl, left, and Kelsey Edwards hold up the sign for their new business, Pop Stop, which is due to open Aug. 1. The new shop will feature custom-made beverages and a selection of cookies for patrons to enjoy.
JOEL MARTIN/COLUMBIA BASIN HERALD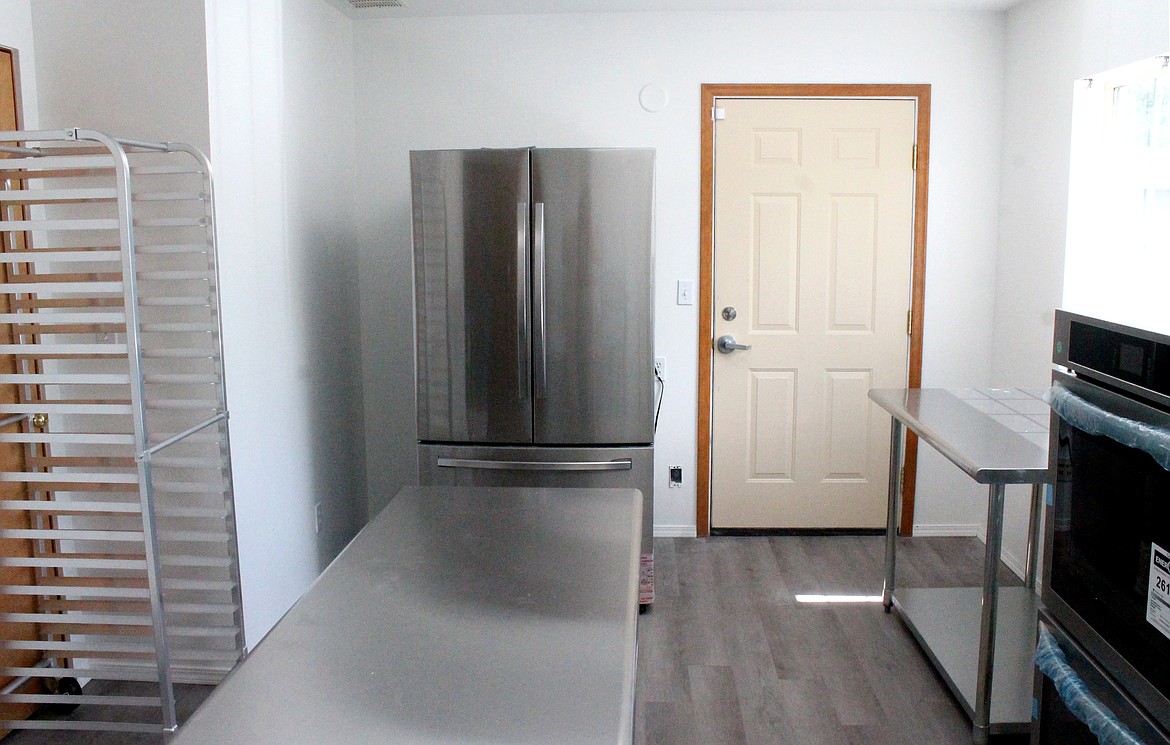 The kitchen at Pop Stop isn't completely set up yet, but when it is it will turn out homemade cookies. Both of the owners enjoy baking for their families and want to expand who they're feeding baked treats to.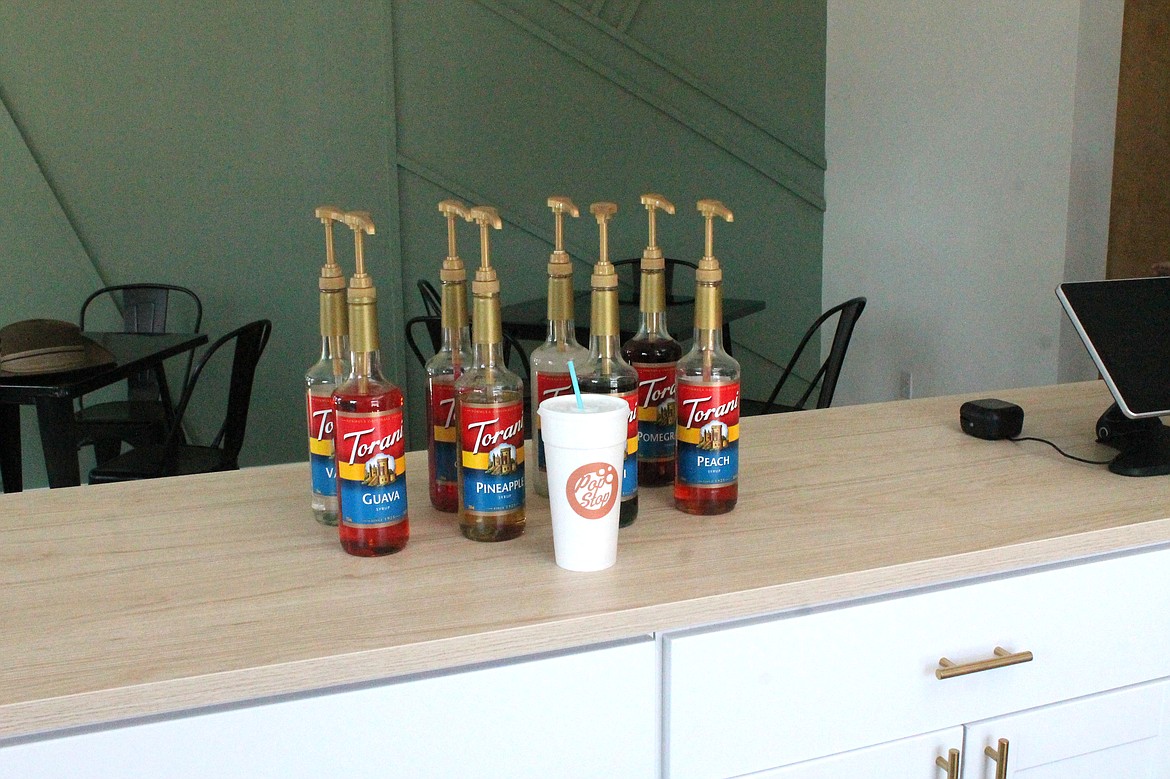 Pop Stop will have more than 20 different flavorings for soft drinks available, including syrups like these, fresh fruit and cream.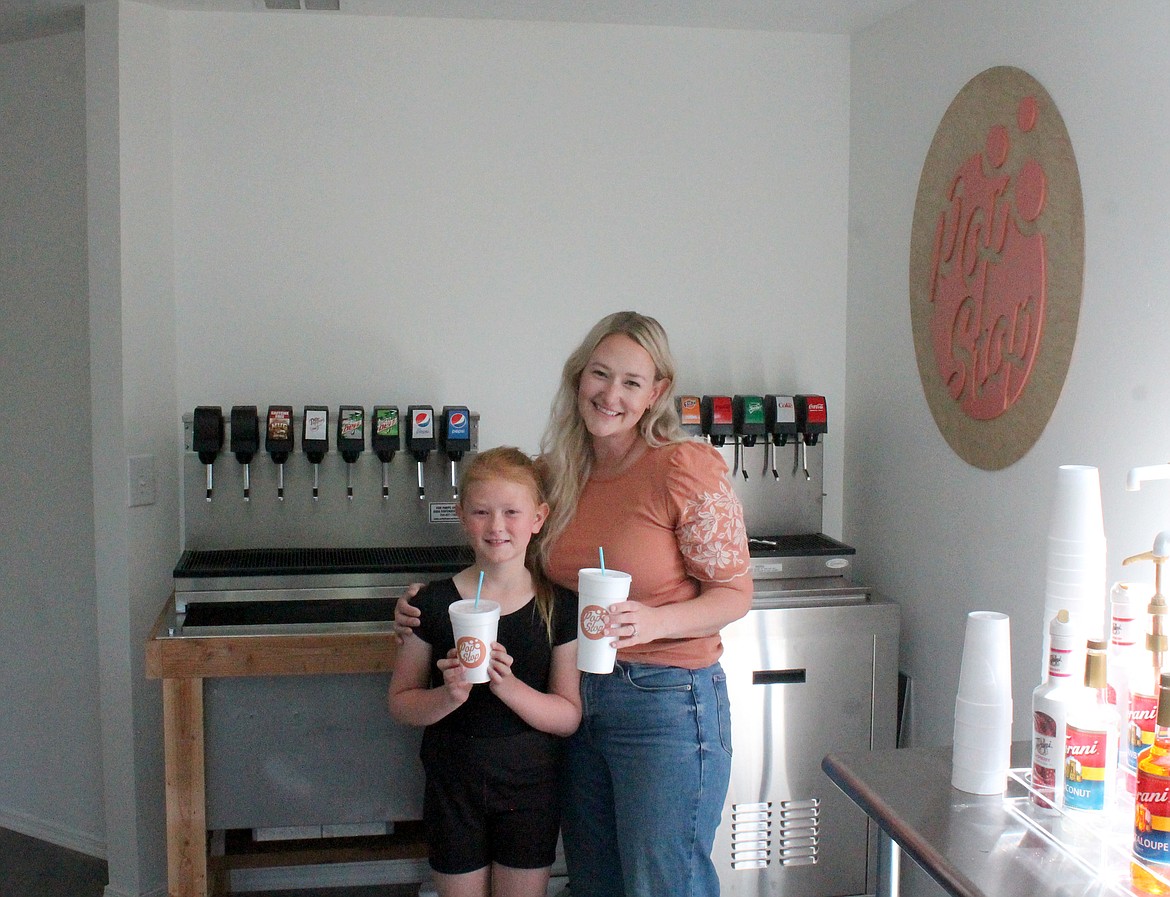 Kelsey Edwards, right, stands with her daughter, 9-year-old Cozette Edwards, in the front area of Pop Stop on Thursday. Edwards is opening the shop with her friend and business partner Allie Earl. Cozette is enjoying one of Pop Stop's specialty beverages, Sprite with watermelon, peach and strawberry.
Previous
Next
MOSES LAKE — Some call it pop, others say it's soda. Either way, it's going to get a new twist in Moses Lake when a new business opens this summer.
"It's the sodas that you know and love," said Kelsey Edwards, who co-owns Pop Stop with her friend Allie Earl. "And we add different flavorings and add-ins to them to make them fun and yummy, and then we bake our own cookies in the back."
Pop Stop, located at 1409 Pioneer Way, is on track to open Aug. 1, Edwards said. The menu will include concoctions made with both Coca-Cola and Pepsi products, which Edwards said required jumping through some hoops, as well as Red Bull and Monster. Customers can choose from 20 different syrups to add, as well as cream and fresh-squeezed limes and lemons. There are offerings like the Unicorn Tail (Sprite, green apple and watermelon) and the Trucker Hat (diet coke, cranberry and fresh lime) or customers can come up with their own combinations.
"It's kind of a funny concept - like you're adding more sugar to soda," Edwards said. "It's popular with people that don't drink coffee."
Besides the drinks, the partners plan to offer homemade cookies. Some cookies will be constant, like salted chocolate chip or sugar cookies. Others will rotate, like lemon biscoffs and a cookie called the Kitchen Sink, with coconut, butterscotch chips, potato chips and pretzels.
"Allie and I both love baking and always have, and make treats for our family all the time," Edwards said. "And so when we talked about this concept, I was like, I want the cookies to be good. I mean, they have to be delicious. They just can't be an everyday cookie."
Edwards and Earl have been friends for many years; their husbands work together at Earl & Edwards law firm across the street from Pop Stop. In addition, Earl is married to Edwards' cousin.
The two got the idea from similar businesses they saw going to school in Utah and Idaho, Edwards said. While there is a place called The Pop Stop in North Ogden, Utah, that also offers custom soft drinks, Edwards said there is no connection with Moses Lake business.
The startup cost for Pop Stop was less than they expected, Edwards said.
"We wanted to kind of have more like a coffee stand sort of thing with a drive-thru," she said. "But that just wasn't really working with the city. And so we found this space and went this way."
Edwards thinks Pop Stop has a good shot at attracting a younger clientele, especially given its location on Pioneer Way.
"I grew up here. I went to Garden Heights, and I went to Chief Mo," she said. "Then I went to the high school and I would walk to my dad's office ... And if there was something like this here, I would have totally stopped in for soda and a cookie on my way home from school. We're excited to be close to the high school. You see these kids walking all the way to that gas station to get their soda or their energy drinks or whatever, their snacks. So we're like, 'Hey, come here.'"
Joel Martin can be reached via email at jmartin@columbiabasinherald.com.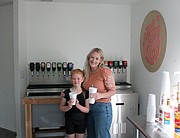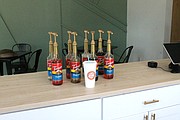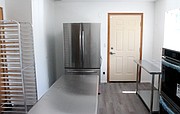 Recent Headlines
---