'Beautiful Wounds' highlighted at next Wenatchee Valley Erratics meeting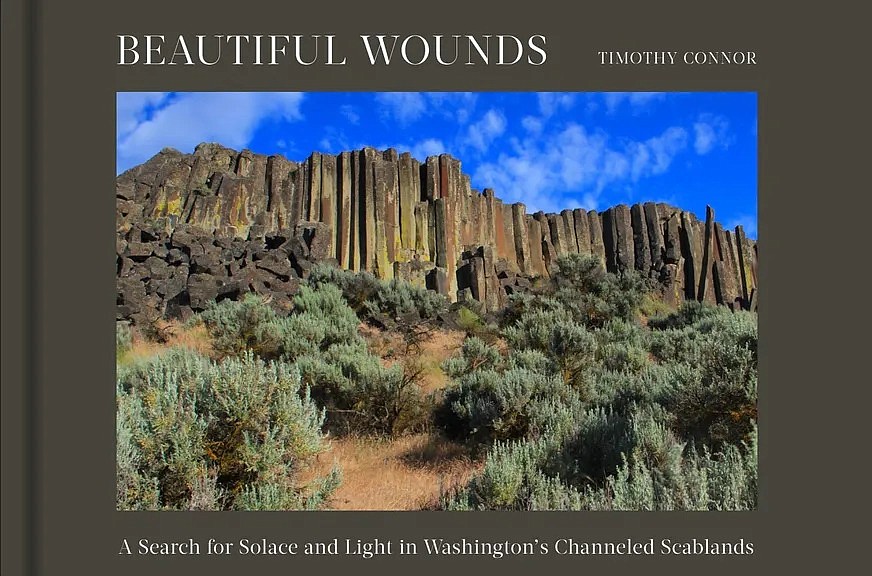 The cover of photographer Tim Connor's new book, "Beautiful Wounds: A Search for Solace and Light in Washington's Channeled Scablands." The book will be the topic of discussion at an upcoming meeting at the Ice Age Floods institute.
CONTRIBUTED PHOTO/WENATCHEE VALLEY ERRATICS/TIM CONNOR
by
STAFF REPORT
Staff Report
|
July 27, 2022 4:44 PM
WENATCHEE — The Wenatchee Valley Erratics chapter of the Ice Age Floods Institute will host its next program on Aug. 9.
The speaker will be Tim Connor, a writer and photographer from Spokane, according to a press release from the Erratics. Connor will discuss his recently-published book, "Beautiful Wounds: A Search for Solace and Light in Washington's Channeled Scablands." The book is a collection of Connor's photographs of the scabland tracts that blend into the Bretz Flood narrative and his own personal story, the release said.
The meeting will be the first since December 2019 that can be attended in person, at the Wenatchee Valley Museum and Cultural Center, 127 S. Mission St. Those who are more comfortable attending virtually can join at the Zoom link, https://bit.ly/3b3mwH0. The passcode is "erratics," and the webinar ID is 84812873290. The organization requests that those attending in person wear masks.
In conjunction with the book, the museum has installed an exhibit of the photographs, which attendees can view the evening of his talk. The book will also be available for purchase and autographing, according to the release.
Recent Headlines
---