Fire ban issued for Eastern Washington counties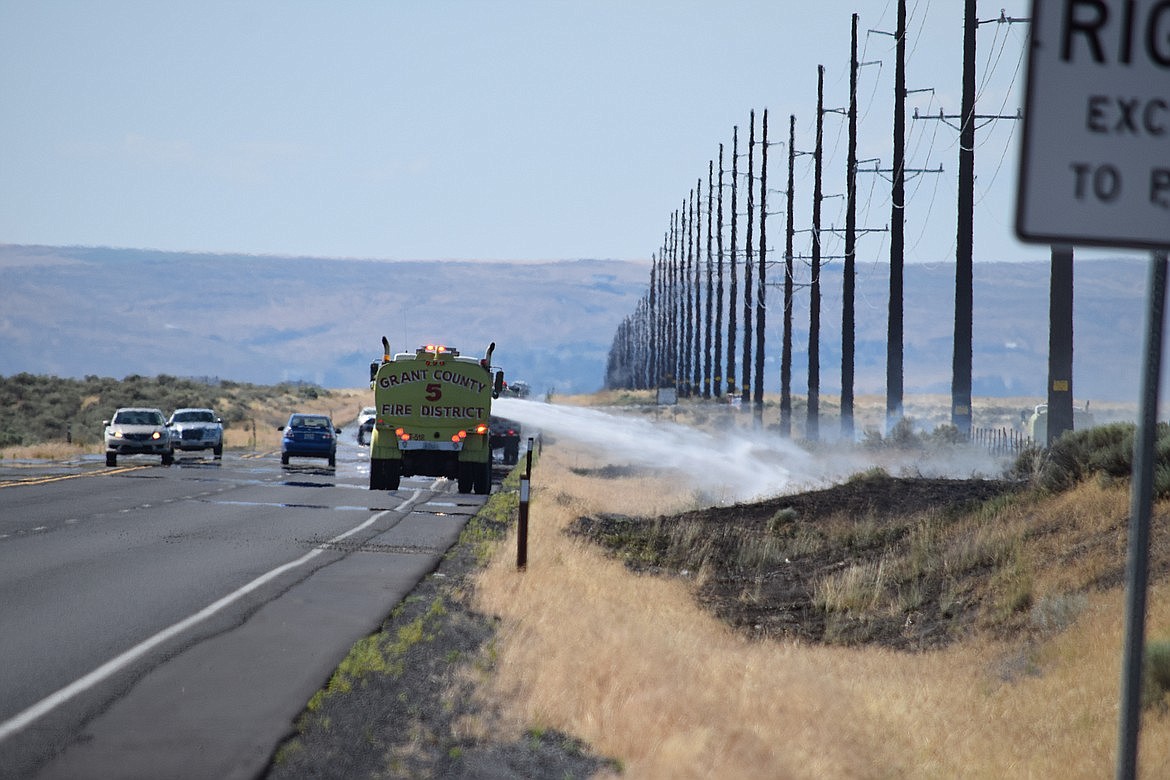 As fire season hits Eastern Washington, authorities have instituted fire bans or restrictions. Above, Grant County firefighters tackle a blaze beside State Route 17 between Ephrata and Moses Lake. Grant County has already seen multiple fires that have caused evacuation orders.
FILE PHOTO
by
STAFF REPORT
Staff Report
|
July 24, 2022 2:25 PM
The Bureau of Land Management Spokane District has issued a fire restrictions order for BLM and Bureau of Reclamation lands.
The ban took effect July 22 in the following counties: Adams, Asotin, Benton, Chelan, Columbia, Douglas, Ferry, Franklin, Garfield, Grant, Kittitas, Klickitat, Lincoln, Okanogan, Pend Oreille, Spokane, Stevens, Walla Walla, Whitman and Yakima.
The release states the fire restrictions order includes prohibiting the building, maintaining, attending or using a fire, campfire or stove fire including charcoal briquette fires, except when contained within provided metal rings.
Fireworks and exploding targets are already prohibited year-round on federal lands.
According to the release, the only exceptions for campfires, including charcoal briquette fires, are if they are within BLM-provided steel rings at improved campgrounds. Those areas are the Yakima River Canyon, Coffeepot, Chopaka, Washburn, Pacific Lake and Twin Lakes sites. Liberty Campground will follow USFS restriction levels. Liquefied and bottled gas stoves and heaters are permitted provided they are used within an area at least 10 feet in diameter that is barren or cleared of all flammable material.
Any person who knowingly and willfully violates these regulations, upon conviction, may be subject to a fine of not more than $1,000 or imprisonment of not more than 12 months, or both, the release states.
In addition to prohibiting some campfires, the release states, restrictions on the use of off-road vehicles, and smoking are also prohibited on public lands under the care of the BLM and the BOR in eastern Washington. A complete fire restriction order can be found online at https://www.blm.gov/orwafire.
Recent Headlines
---