Q&A with Grant County Assessor candidates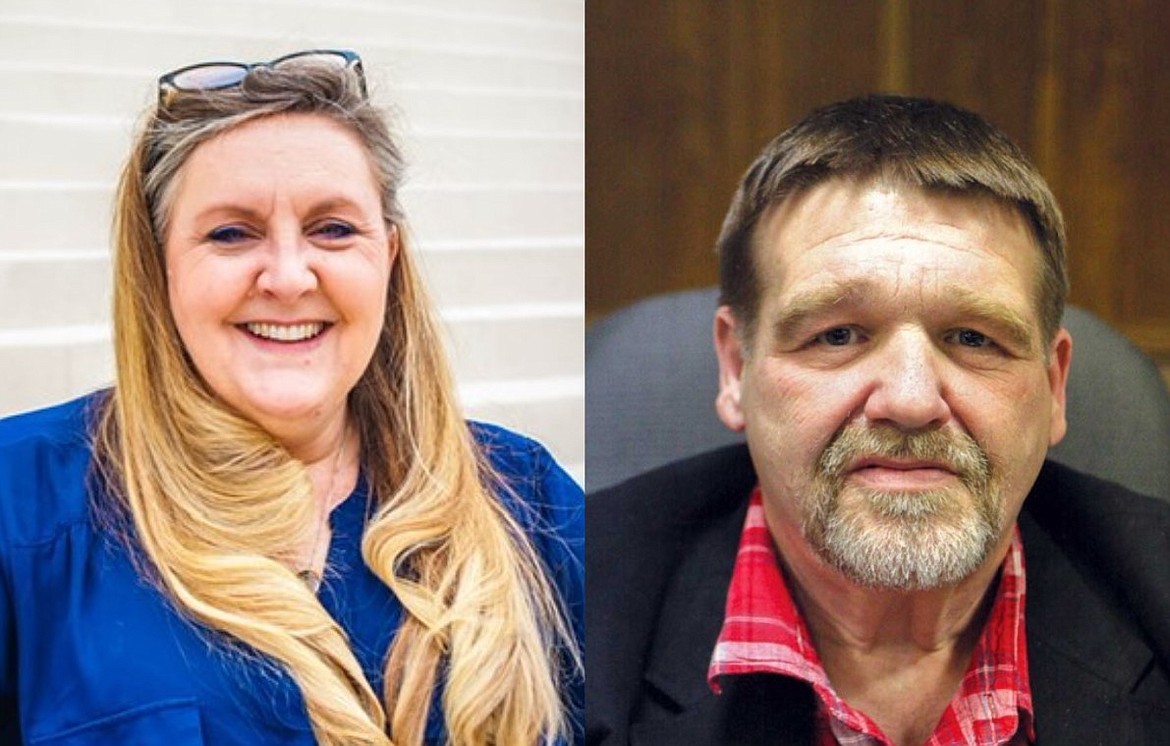 Incumbent Grant County Assessor Melissa McKnight, left, is facing challenger James Liebrecht, right, for the next term serving Grant County.
COURTESY PHOTOS
by
Rebecca Pettingill
Staff Writer
|
July 19, 2022 3:51 PM
James Liebrecht is running against incumbent Melissa McKnight for the position of Grant County Assessor. Each candidate was presented with four questions and an opportunity to provide a short bio to introduce themselves to the voters in the county. Their responses are noted below for our readers and have been lightly edited for clarity.
Background:
Liebrecht: I am a long-time resident of Grant County, 57 years. A businessman of 40 years, owning Animal Crackers Clipper, Kennel & Co. I have been married for 49 years and have 2 sons and 6 grandchildren. I have served on Moses Lake City Council for 4 years and represented the City on the Grant County Health Board. I sat on the Moses Lake Park and Recreation Board as well as the Moses Lake Planning commission. I am currently on the Grant County Solid Waste Board and was recently appointed to Grant County Planning Commission. I attended Big Bend Community College with Business Administration and Economics as my main focus.
McKnight: I am the current Grant County Assessor since 2015 and am a lifelong resident of Grant County. I am 52 years old, married my high school sweetheart and have two children. I hold an associate degree in Business Administration. I worked 15 years in District Court before I left to start the Grant County Public Records Division for 8 years.
Q: What are your goals as Grant County Assessor?
Liebrecht: I wish to grow cooperation between departments in the county. I would like to see cross-training to make service smoother to customers in the absence of employees due to vacations and medical leaves. Making information more readily available to citizens that would possibly qualify for exemptions of deferrals of property taxes. Perhaps hold information meetings at local senior centers.
McKnight: My goals are to continue the changes and improvements I implemented after the 2014 election. The Assessor's Office will continue data cleanup
for fair and equitable assessments while providing high-quality customer service to the public. We will begin a software conversion to a new CAMA system that the Assessor's Office will start in October and is planned to be completed in the spring of 2023.
Q: What are your qualifications for this position?
Liebrecht: My business background and education will be an asset. Having been in business for 40 years, customer service has always been a top priority. Managing employees properly without micromanaging them. Making a positive work environment makes for a more productive one.
McKnight: I am the current Grant County Assessor and have been serving the citizens of Grant County in this capacity for the last 7 ½ years. I am a Washington State accredited appraiser and member of the Washington State Assessor's Association.
Q: Why do you want to be Grant County Assessor?
Liebrecht: I want to see the office succeed and be run cohesively with other departments in the county. I wish to help our citizens navigate the system efficiently and make information more public. The information is readily available with friendly staff if it is sought after, but I wish to reach out to the public with the information.
McKnight: I want to ensure that the people of Grant County are being fairly served by their Elected Officials. I believe it is important that our government offices serve the people efficiently with honesty and transparency.
Q: What do you think is important for voters to know about you or the position that they may not know?
Liebrecht: I am open to change. I will evaluate the office and procedures and assist with any needed help. If it isn't broke, don't fix it.
McKnight: I work for the citizens of Grant County first and foremost while working as a team with other offices. I have created policies, procedures and auditing protocols to ensure data is being entered in the same manner for consistency and efficiency, to be fair and equitable for all. I believe in and have implemented great customer service, integrity, availability, honesty, and dedication. If you have any questions or concerns, please do not hesitate to contact me at 509-398-2297 or email me at electmelissamcknight@gmail.com.
Recent Headlines
---