New members appointed to Grant County Board of Health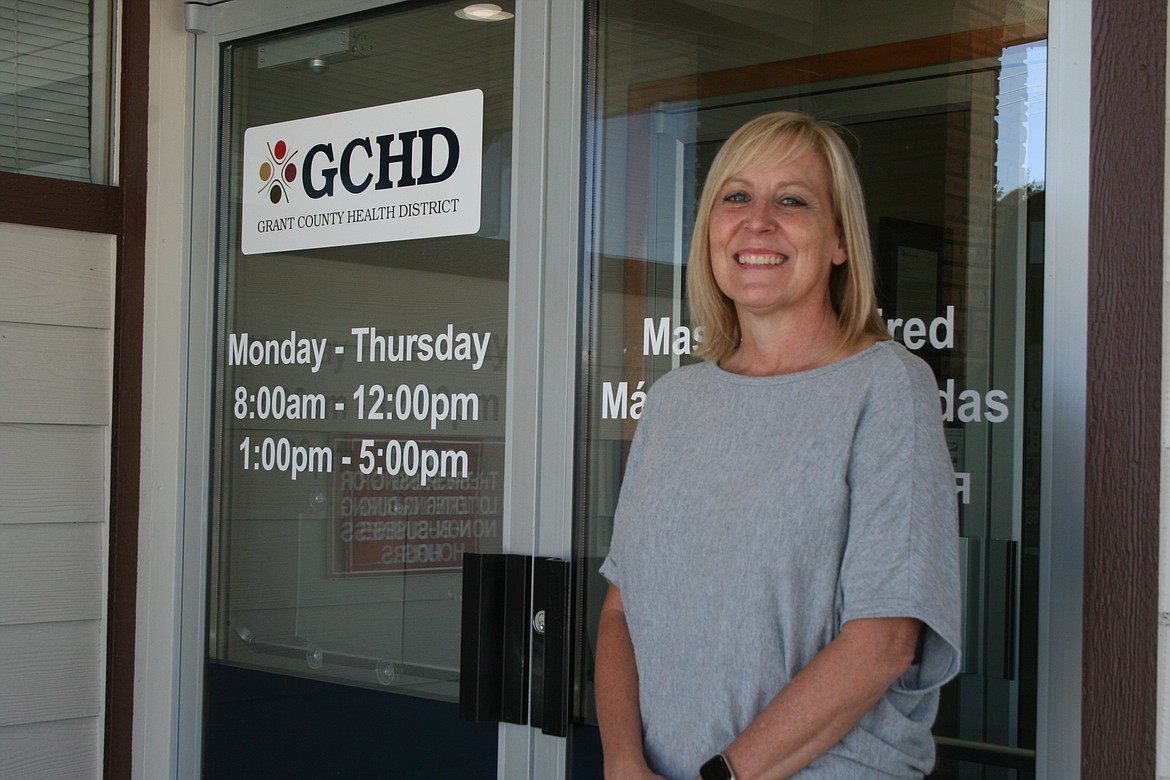 Theresa Adkinson, director of the Grant County Health District. The Grant County Board of Health is being revamped due to changes in state law.
CHERYL SCHWEIZER/COLUMBIA BASIN HERALD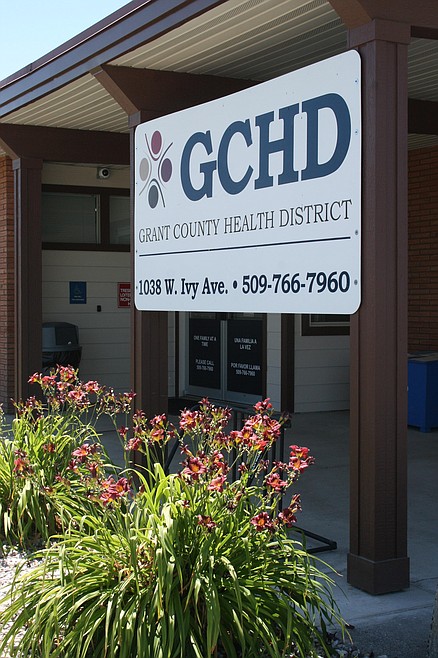 Changes in state law have required expanding and making changes to the Grant County Board of Health, which oversees the Grant County Health District (pictured).
Previous
Next
by
CHERYL SCHWEIZER
Staff Writer
|
July 19, 2022 3:24 PM
EPHRATA — Changes in state law have resulted in two new members on the Grant County Board of Health, with two more to come. Legislation passed in 2021 required a board with an equal number of elected officials and people who do not hold elective office.
"The intent was to bring citizens alongside elected officials to govern local boards of health," said Theresa Adkinson, Grant County Health District director.
Grant County Commissioners approved the new board members on July 12, with two seats still open. Commissioner Danny Stone said there were possible candidates for both open seats in a separate interview.
"Each county decides how they're going to structure their local health jurisdiction," Adkinson said. "We're a health district."
The board includes two commissioners, Stone and Cindy Carter, and two elected city officials, Quincy City Council member Tom Harris, and Moses Lake City Council member Deanna Martinez. Both Harris and Martinez were already serving on the board.
One position is allocated to a person working in public health, healthcare professionals or administrators, or people otherwise involved in delivering healthcare. Sheila Berschauer, Ephrata, chief executive officer of Moses Lake Community Health Centers was selected for that seat.
"The next seat is a stakeholder seat," Adkinson said. "That can be people working in local coalitions, they can be our septic installers or designers, it can be a restaurant business - people that kind of have a stake in how the public health department is run."
Stanley Fuhriman, Moses Lake, was appointed to fill the seat. Adkinson said Furhiman has some experience in the medical field in his background.
One seat must be held by a person who is a consumer of the local public health system, and Stone said there is a candidate for it. The eighth seat must be held by a member of a Native American tribe whose members live in Grant County, or by a person from a 501(c)(3) organization providing health services to Native Americans living in the county. Stone said the candidate for that seat will be selected by representatives of the Confederated Tribes of the Colville Reservation.
Each position also has an alternate, and Matt Paluch of Moses Lake is the alternate for the stakeholder seat. Royal City Mayor Kent Anderson is the alternate elected official.
Adkinson said the terms of half the board members will end in odd-numbered years, the other half in even-numbered years. Applications will be accepted this fall for the terms expiring in 2023.
"The process is - and it has to be the same for every applicant - is that they get interviewed by the current board of health, a standard list of questions that they're all asked. And the board makes their recommendation to the commissioners," Adkinson said.
Cheryl Schweizer may be reached at cschweizer@columbiabasinherald.com.
Grant County Health District
1038 W. Ivy Street
Moses Lake, WA 98837
509-766-7960
info@granthealth.org
www.granthealth.org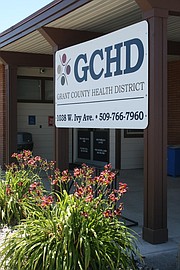 Recent Headlines
---