Ephrata brings in local tennis players for summer league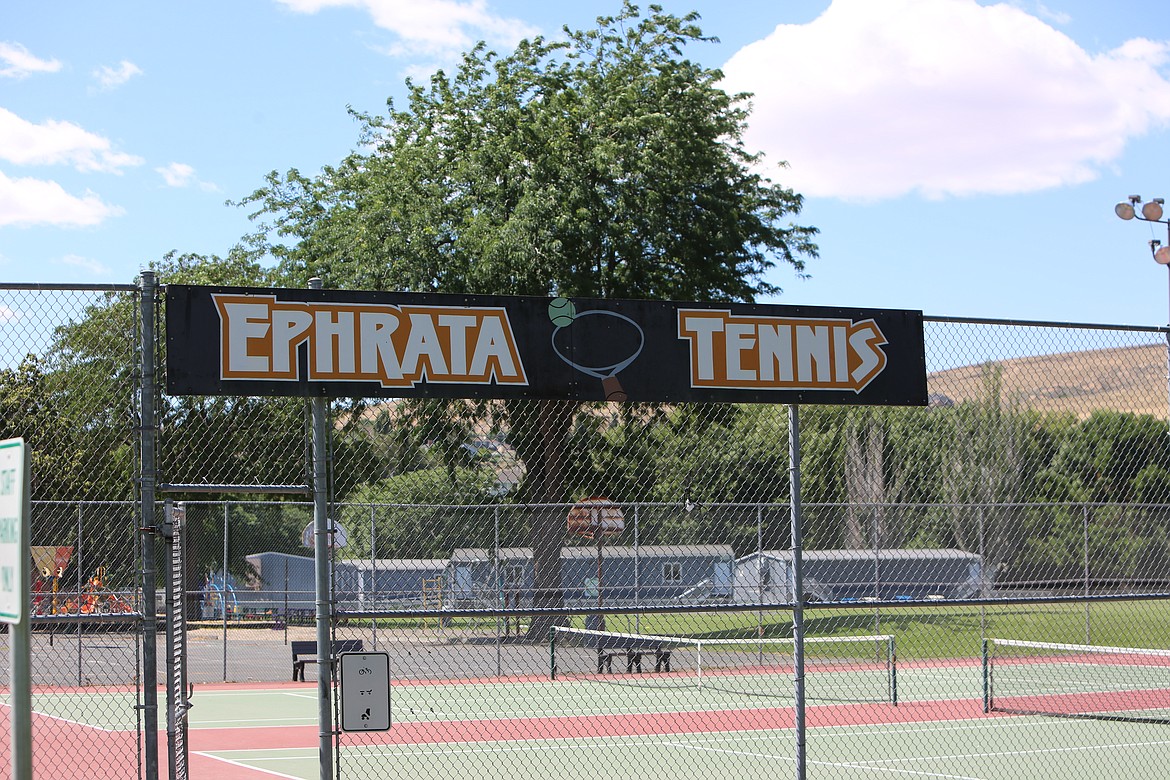 The tennis courts at Ephrata will be full on Tuesday nights from tonight through August 9 for the Tuesday Night Tennis League.
IAN BIVONA/COLUMBIA BASIN HERALD
by
IAN BIVONA
Sports Reporter
|
July 18, 2022 5:16 PM
EPHRATA — The Tuesday night tennis league returns tonight for its third year on the Ephrata High School tennis courts, doubling as a fundraiser for the school's tennis program.
The league plays on Tuesday nights at 6:30 p.m. from tonight through August 9. Through the fundraiser, the program is looking to buy a new ball machine among other equipment.
"We're hoping to buy a new ball machine," Ephrata Boys Tennis Coach Ayla Ecalbarger said. "Sometimes we buy extra rackets and tennis balls, every year we have to buy tennis balls that we use."
The league began with the idea for a fundraiser, coupled with parents wanting to become more involved with their children's sport. As part of a team banquet, coaches organized a parent versus children night, a fun-spirited game where the younger players played against parents. The players, both adults and children, had such a grand time that the idea was brought up to turn it into a league.
"We decided to do (a children vs parent game) at our banquet to have parents versus kids night," Ecalbarger said. "And then a lot of parents really liked it a lot. I'm like, 'Well, why don't we do a tennis league?'"
Those interested in participating in the league can do so by simply showing up to the tennis courts at Ephrata High School, no pre-registration is required.
"It's more of a show up and sign up," Ecalbarger said. "It's $35 for all four nights, or it's $10 per night."
In past years the league has typically drawn 30-50 players per night, Ecalbarger said. They are hoping to spread the word of the league for this summer to more communities around the Basin.
"Our goal is to get more people from different communities," Ecalbarger said. "Right now we've really had people from Ephrata, and I think it'd be nice to get people from Moses Lake, Quincy and Soap Lake."
Ian Bivona may be reached at ibivona@columbiabasinherald.com. He welcomes news tips on all things related to sports.
Recent Headlines
---