Murray introduces bill to protect abortion travel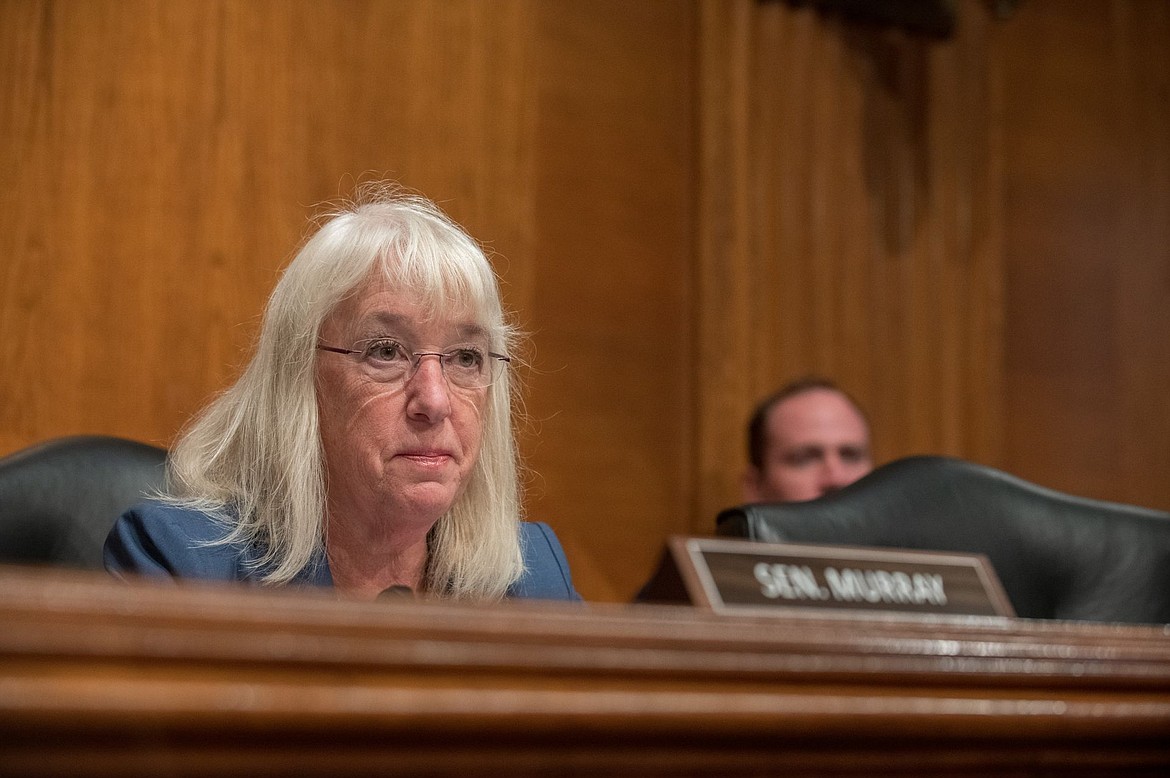 U.S. Sen. Patty Murray, D-Washington, has introduced the Freedom to Travel for Health Care Act of 2022 - legislation designed to protect women who travel to obtain abortions and the medical professionals that provide abortion services.
COURTESY OFFICE OF SEN. PATTY MURRAY
by
STAFF REPORT
Staff Report
|
July 12, 2022 4:49 PM
WASHINGTON, D.C. — In a press release on July 12, U.S. Senators Patty Murray (D-Wash.), and Catherine Cortez Masto (D-Nevada) said they had filed a bill entitled Freedom to Travel for Health Care Act of 2022.
Murray, who is Chair of the Senate Health, Education, Labor, and Pensions Committee, and Cortez Masto, along with Senators Sheldon Whitehouse (D-Rhode Island) and Kirsten Gillibrand (D-New York), said they penned the bill to protect what they called a woman's right to travel across states lines to receive abortion care, the release said. Verbiage in the bill also protects the providers that conduct the procedure for women.
"Restricting women's right to travel across state lines is truly radical—and un-American. Our bill would protect Americans' constitutional right to travel across state lines to get a lawful abortion — and protect the providers who care for them. Even as Republicans go to the ends of the Earth to strip away our constitutional rights, Democrats are fighting back to protect them," Murray said in the release.
The legislation is sponsored by more than two dozen legislators of whom most are Democrats and one is an Independent.
The release states the Freedom to Travel for Health Care Act of 2022 underscores the Constitutional protections for interstate travel and provides redress for women whose rights are violated. The legislation would also protect health care providers in states like Washington from prosecution, in which abortion is legal, and lawsuits for serving individuals traveling from other states.
However, a recent decision by the U.S. Supreme Court reversing Roe v. Wade has nullified Constitutional protections Murray is referring to in relation to abortion.
"As women's reproductive rights are attacked across the country, we must do everything we can to protect women who will be forced to cross state lines to receive abortion services," said Cortez Masto. "This legislation would make it clear that anti-choice states can't prosecute women who travel to another state for reproductive care, and it would also protect reproductive health care providers and others who help women travel for the care they need and deserve."
In a release from Senator Maria Cantwell (D-Wash.), who supports the bill, at a roundtable event at Planned Parenthood – Spokane Health Center last month, Planned Parenthood officials noted to Cantwell that they have already seen a 60% increase in patients traveling across state lines from Idaho.
The full legislation can be found at https://bit.ly/3AOrX6X.
Recent Headlines
---