Possible return: Warnick bill aims to help REC start up again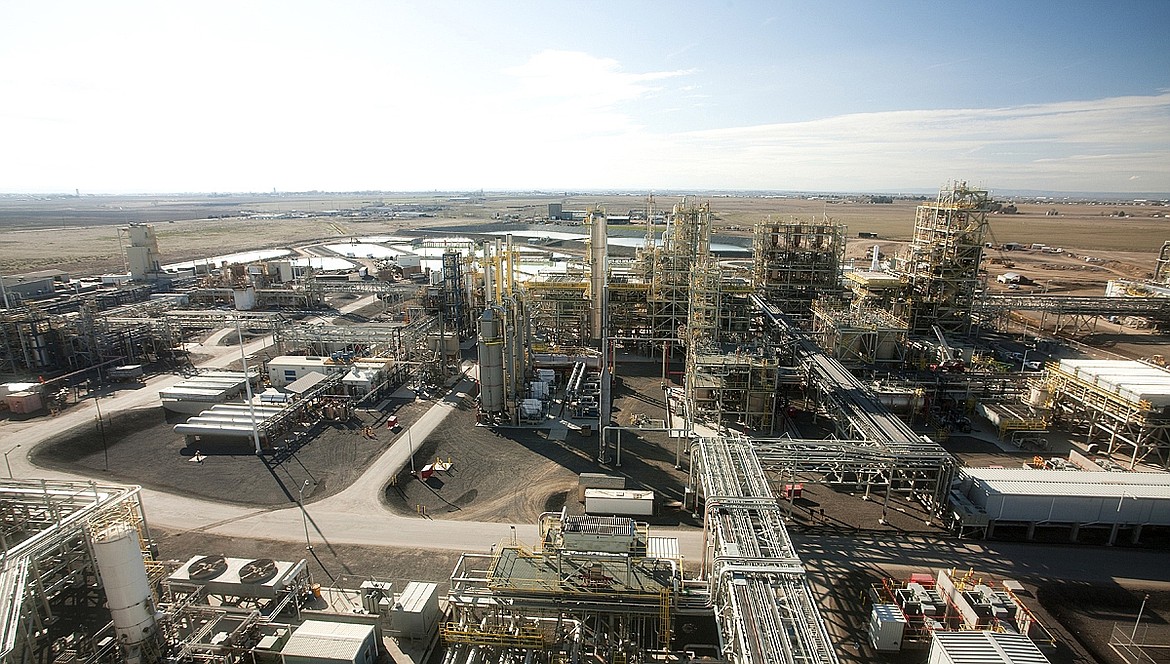 The REC Silicon plant in Moses Lake, shown here, has been shuttered since 2019. A bill sponsored by Sen. Judy Warnick, R-Moses Lake, could allow the plant to resume production.
File photo
by
CHARLES H. FEATHERSTONE
Staff Writer
|
January 27, 2022 1:07 AM
OLYMPIA — Legislation proposed by Sen. Judy Warnick, R-Moses Lake, and currently being considered by the Washington State Senate Committee on Business, Financial Services and Trade, could make it possible for REC Silicon's Moses Lake plant to resume production.
Senate Bill 5849 would extend a targeted 43% business and occupation tax cut for manufacturers of solar panels and components another five years past the original expiration date of 2027 to 2032. The bill is scheduled to be in executive session with the Senate Committee on Business, Financial Services and Trade today.
In addition, the bill would allow for the construction or improvement of existing industrial buildings.
Warnick said the legislation is tied to a potential investment in the works in Moses Lake that would allow REC Silicon, which halted production in 2019 following a lengthy trade dispute with China that blocked access to that country's solar panel market, to restart polysilicon production.
"They want this company to come in and they want to get REC up and running," Warnick said. "And they are real serious."
Chuck Sutton, vice president of fluid bed reactor sales for REC, testified at a committee hearing on Tuesday and said the bill is "a great bill" with bipartisan support that is part of the company's strategy to get back in operation.
"It's one of the projects that we are working on," Sutton told the Columbia Basin Herald. "There are different things that we've got to get in place to be ready to restart, and this is part of that."
Fluid bed reactor is the patented technology REC uses to produce solar-grade polysilicon in a continuous, rather than a batch, process. This makes REC one of the most efficient producers of solar-grade silicon in the world, and REC's product is some of the least expensive silicon available for solar panels.
Neither Sutton nor Warnick would give any details about the potential investment, though Warnick noted her legislation would help the company "with that decision."
"It extends the tax break five extra years, and the company is assured it will get the tax break if it locates here," she said.
Charles H. Featherstone can be reached at cfeatherstone@columbiabasinherald.com.
---