Othello Unified basketball team bests Ephrata, 63-45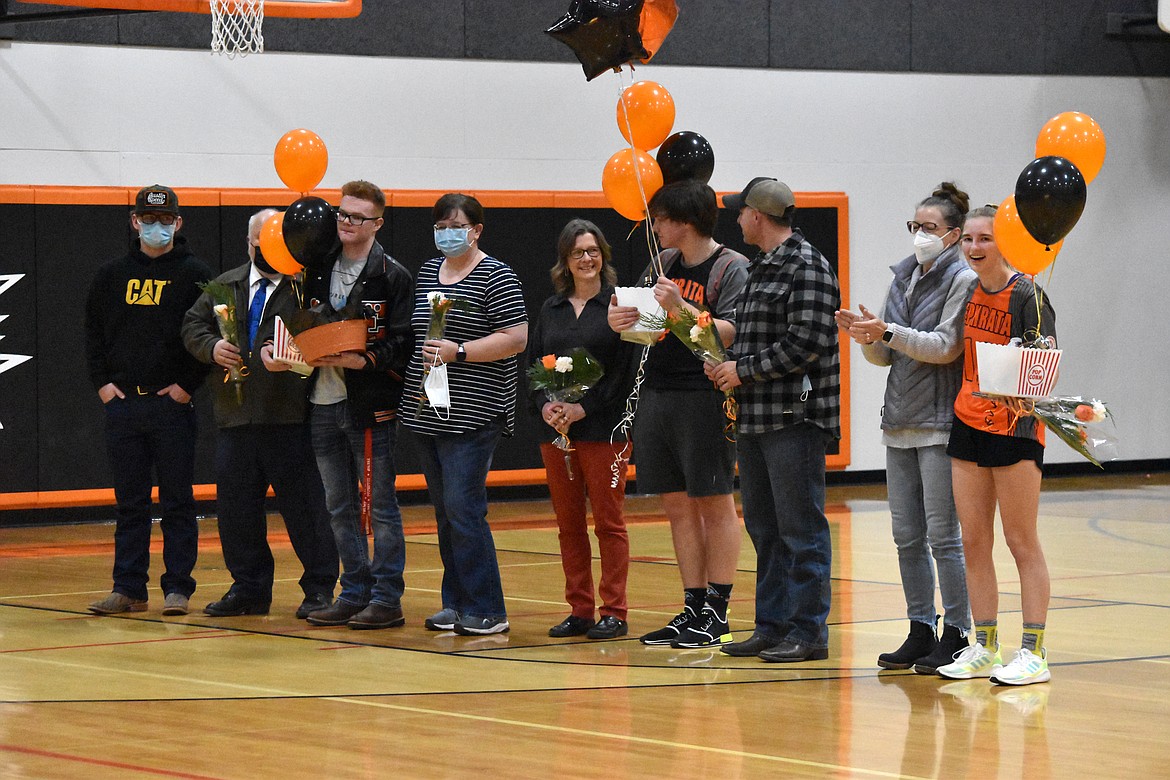 Three Ephrata High School seniors were honored at the Unified basketball game on Wednesday. From left to right: Christopher "Gunnar" Allen, Brock Hussey and Samantha "Sam" MacNeil.
Rebecca Pettingill/Columbia Basin Herald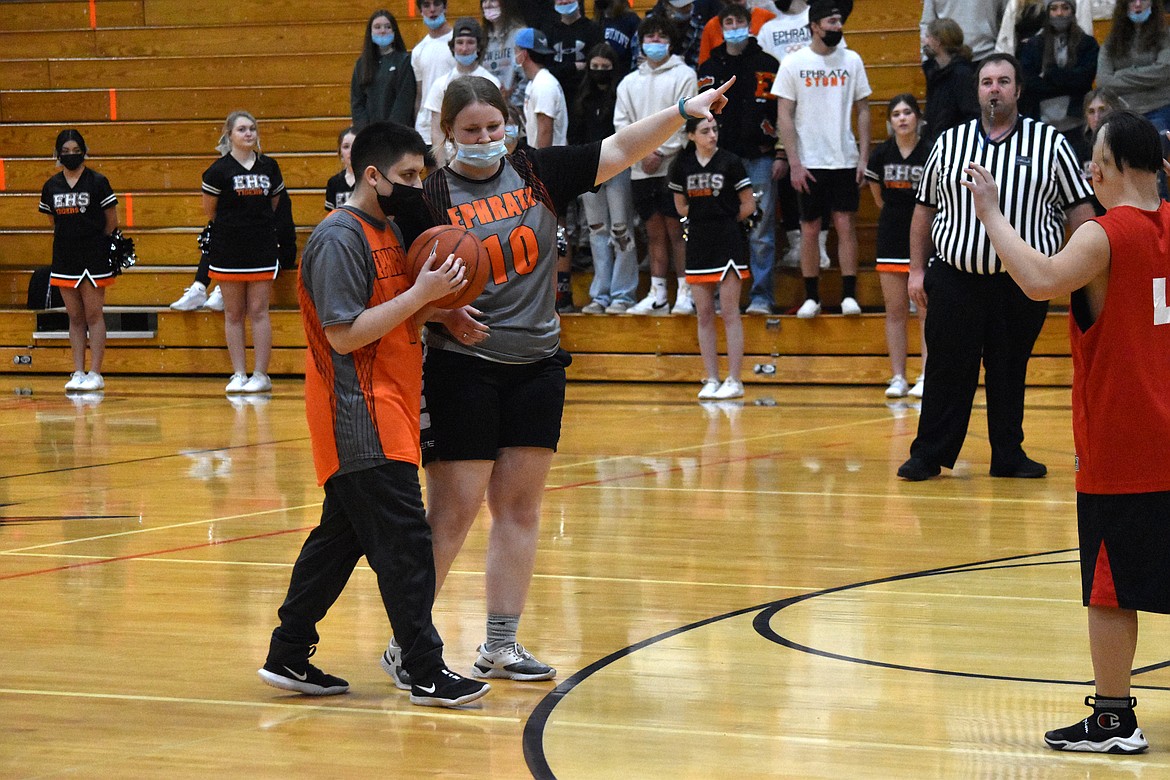 Ephrata High School's Kacie Shannon (10) helps direct Johnny Graham (11) toward the hoop during the Unified matchup against Othello High School on Wednesday.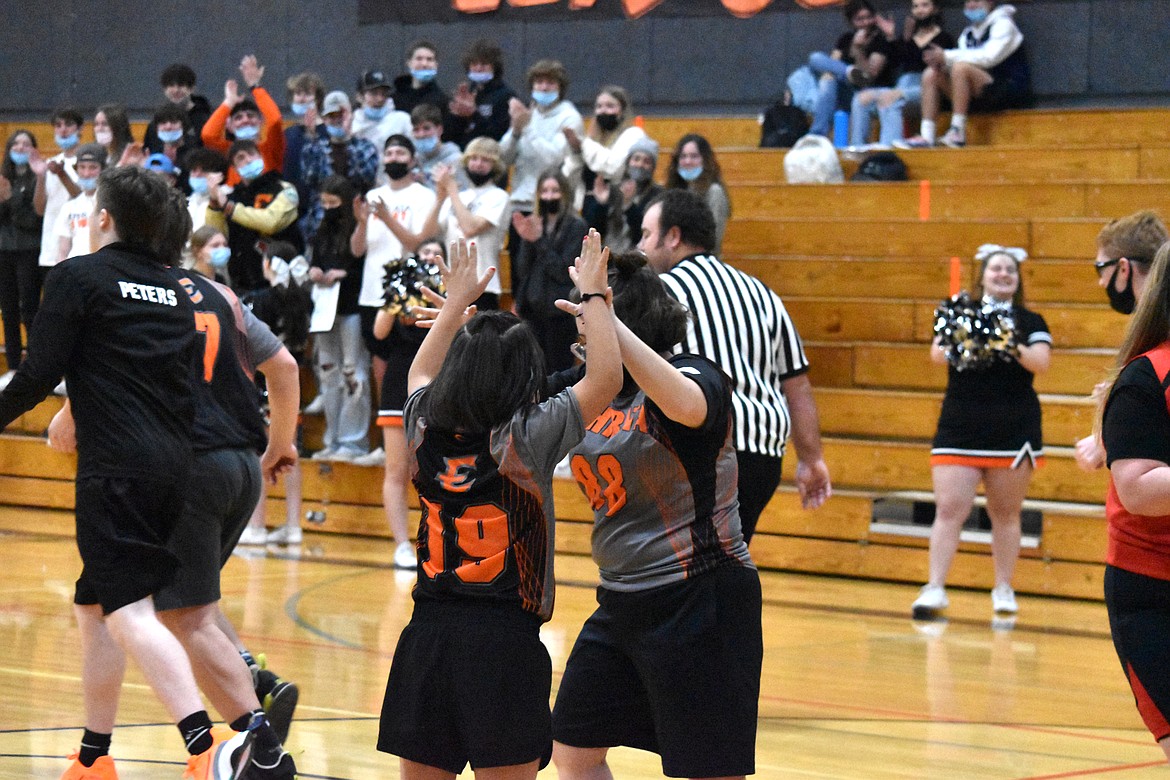 Bertha Rodriguez (19) and Emily Williams (88) high five after their team scores on Wednesday at the Unified basketball game against Othello High School.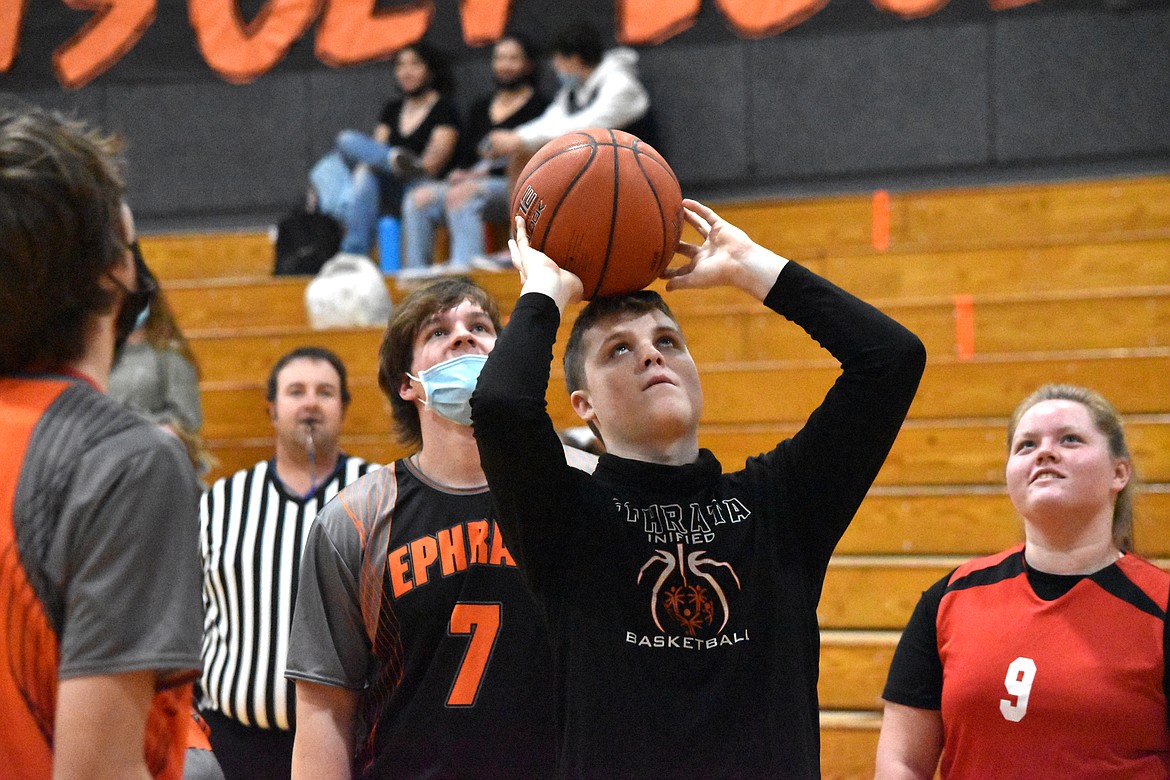 Ephrata High School's Parks Peters shoots the ball at the Unified basketball game on Wednesday.
Previous
Next
by
Rebecca Pettingill
Staff Writer
|
January 21, 2022 1:00 AM
EPHRATA – The Unified Sports teams of Ephrata High School and Othello High School went head-to-head Wednesday night at Ephrata High School, and Othello came out on top with a nearly 20-point victory.
"Unified Sports joins people with and without intellectual disabilities on the same team," according to the Special Olympics Washington website. The Special Olympics organizes the teams.
That night also was senior night for Ephrata Unified's team. Christopher "Gunnar" Allen, Brock Hussey and Samantha "Sam" MacNeil were the three senior Ephrata Unified athletes recognized.
The teams played two, 20-minute halves with breaks about every five minutes.
In the first half, Othello made quick work to score and get a leg up on its opponents. By the first break, five minutes in, Othello was ahead 8-2. Halfway through the quarter, it was clear Ephrata would have an uphill battle against Othello. Othello had the lead at that point, 20-10. Ephrata pushed on and by halftime it was able to score 20 points. Othello; however, was already at 37.
In the second half, both teams continued to put the ball up and score over and over again. Despite Ephrata more than doubling its score in the second half, it wasn't enough to catch up to Othello. Othello managed to keep the pace and beat Ephrata 63-45.
Ephrata High School Unified's Ryan Thomas was the highest scorer of the game, with 16 points.
"We've really worked a lot on shooting, and you can see, it's paying off," said Othello Unified head coach Mark Bailey.
Bailey said the team works on the basics of basketball, such as shooting, dribbling, passing and a little bit of defense, essentially the motor skills of basketball.
"With this here, we really focus on number one, having fun and just learning the game of basketball,"
Bailey explained the Unified athletes watch other high school varsity teams and want to play like they do, so the coaches are trying to give the kids the tools to be able to play the way they want.
Ephrata's next match is against Moses Lake High School at Moses Lake High School at 6 p.m. Tuesday.
Ephrata and Othello are set to play each other again on Feb. 2 at Othello High School.
Box Score
Ephrata - 20 25 - 45
Othello - 37 26 - 63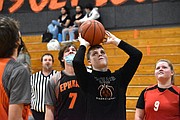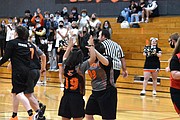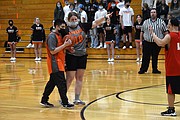 ---