New bill could reduce prices for insulin, other medications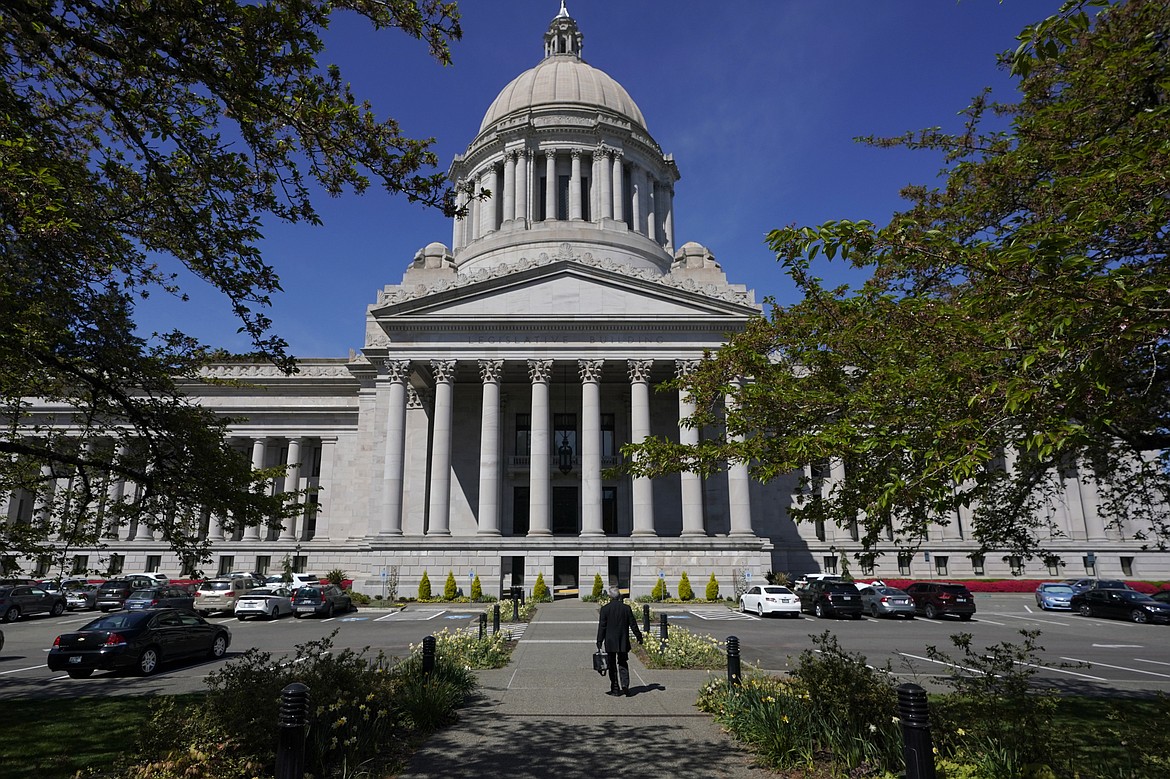 The Legislative Building, seen April 21, 2021, at the Capitol in Olympia.
AP Photo/Ted S. Warren, File
by
TIMOTHY FAIRBANKS-CLOUSER, Herald Legislative Writer
|
January 20, 2022 1:03 AM
Insulin prices and other drugs could drop in 2023 if the state passes two bills, which had public hearings by the Washington State Senate Health & Long Term Care Committee on Wednesday.
Senate Bill 5532 would establish the Prescription Affordability Board, said Sen. Karen Keiser, D-Des Moines. She advanced similar legislation to the governor's desk in 2020, but it was vetoed when the pandemic ramped up and the legislature scrambled to respond.
The board would identify prescription drug prices above a certain threshold and determine whether upper payment limits are needed. The bill requires the Department of Revenue to impose penalties on increased revenue for some prescriptions.
"A Prescription Drug Affordability Board is a practical way," Kieser said, "to reduce costs to the state and to patients and to pursue value in prescriptions."
The bill received mixed reactions during testimony; some people applauded the effort to address rising costs of prescription medications while others questioned the integrity of the legislation and cited concerns about potentially losing availability.
Almost 20 years ago, state 7th Congressional District constituent Veronica Chase was diagnosed with multiple sclerosis. She said her medications cost more than $17,000 a month, more than the annual disability check she receives.
She said she could not walk, talk, or live independently without her medications; and testified in support of SB 5532.
"Finding out that you will need to consistently fight to pay for life-saving medications is debilitating," Chase said.
Determining the price of prescriptions is not easy, though. The cost of a medication relies on a complex network of wholesalers, manufacturers, purchasers and rebates, said Jenny Arnold, Washington State Pharmacy Association CEO.
"There is no true single drug price," she said. "That's like referencing a sticker price for a car that no one truly pays."
The WSPA met with the Prescription Drug Affordability Board chair from Maryland to discuss how similar legislation affected their state. Arnold said based on the feedback, the group moved forward with supporting SB 5532 with intentions of strengthening the bill to ensure efficiency.
"Nobody should be forced to choose between paying bills or filling a prescription," said Dharia McGrew, Pharmaceutical Research and Manufacturers of America (PhRMA) director of state policy.
PhRMA opposes the proposed legislation though. McGrew said the bill goes too far and could unintendedly limit access to medication. Legislators built the bill upon penalties on wholesale prices, not the negotiated price, which does not account for the middlemen.
Insurance plays a significant factor in what person pays for medication; three people could pay different prices for the same medication at one list price because of differing providers, said Brian Warren, Biotechnology Innovation Organization director of government affairs.
The organization opposed the legislation; it thinks SB 5532 would not benefit consumers how its supporters believe. He said the bill does not address the price paid at a pharmacy, rising costs of copayments or where rebates go.
Chris Bandoli, of the Association of Washington Healthcare Plans, testified in support of the bill. However, he suggested legislators add provisions to ensure consumer confidentiality and drugs impacted by upper payment limits be available through other means.
It is hard to determine whether the bill would impact access to care, but Bandoli does not think it's likely. He said there are protections within the legislation, making sure the state can prevent the pharmaceutical industry from exiting the market.
Sixty-three people signed in to support Senate Bill 5532, with 14 in opposition and one stating otherwise.
Another piece of legislation, Senate Bill 5546, could reduce the out-of-pocket expense for a 30-day insulin supply from $100 to $35. It also requires the Health Care Authority's Total Cost of Insulin Work Group to provide eligible Washingtonians with an annual emergency 30-day supply.
The out-of-pocket expense for insulin is only one cost associated with diabetes, said Madison Johnson, Washington Insulin for All volunteer chapter leader. People with diabetes require insulin pumps and continuous glucose monitoring supplies on top of insurance and insulin.
Johnson said many uninsured, underinsured, and disadvantaged people struggle to pay for insulin at the current price on top of all their other medical expenses. An emergency supply would help alleviate this financial stress to a degree.
"An emergency insulin supply is the difference between life and death," she said.
The legislation passed through its public hearing with 57 people in support and zero in opposition. Other Washingtonians who testified suggested increasing diabetic representation in the work group to prevent their views from being drowned out and increasing accessibility.
---