Royal High School girls basketball team splits games; Wahluke girls lose two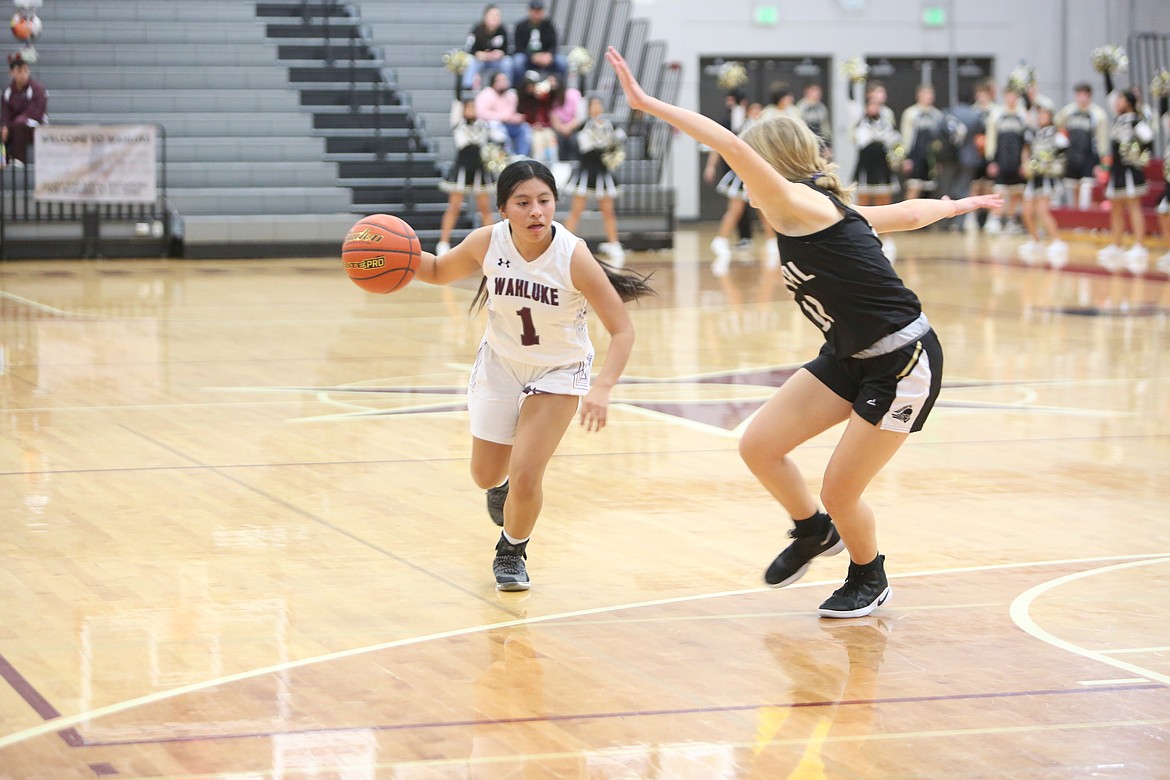 Abigail Nieves (1) of Wahluke High School drives against Addi Lawrence (12) of Royal High School during a league game Friday at WHS.
Cheryl Schweizer/Columbia Basin Herald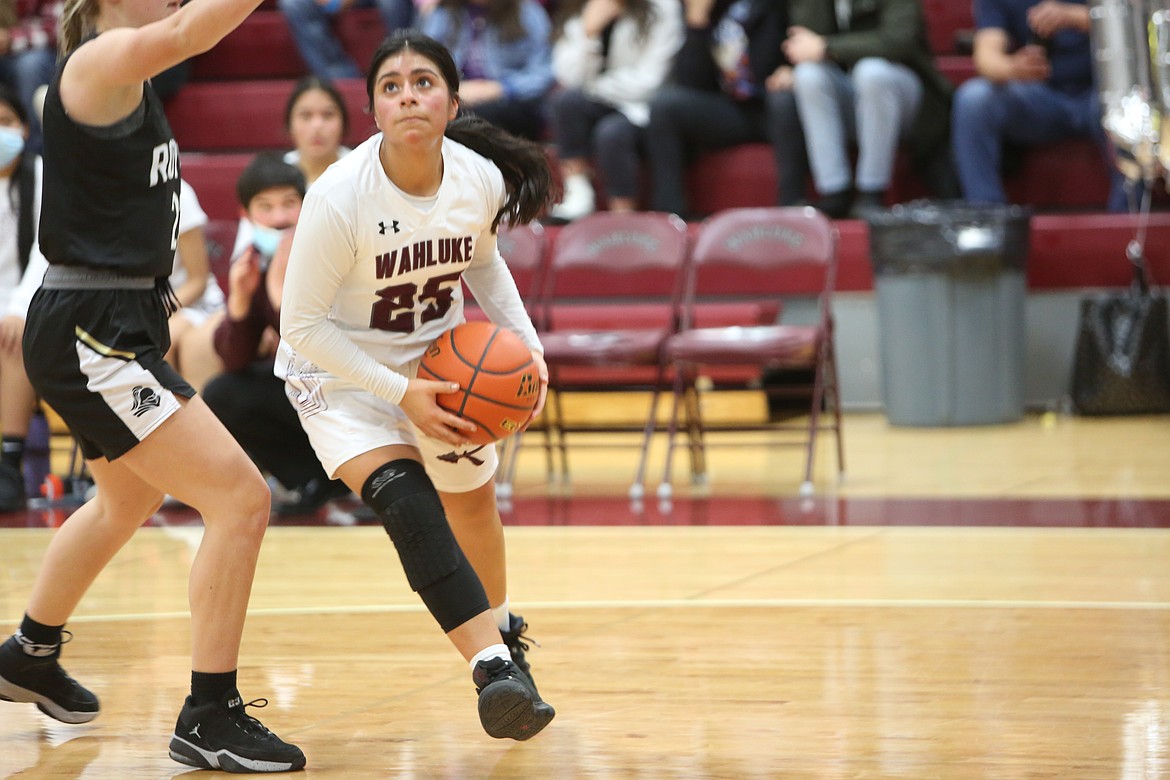 Salma Martinez (25) of Wahluke High School goes up for the shot in the Friday league game with Royal High School at WHS.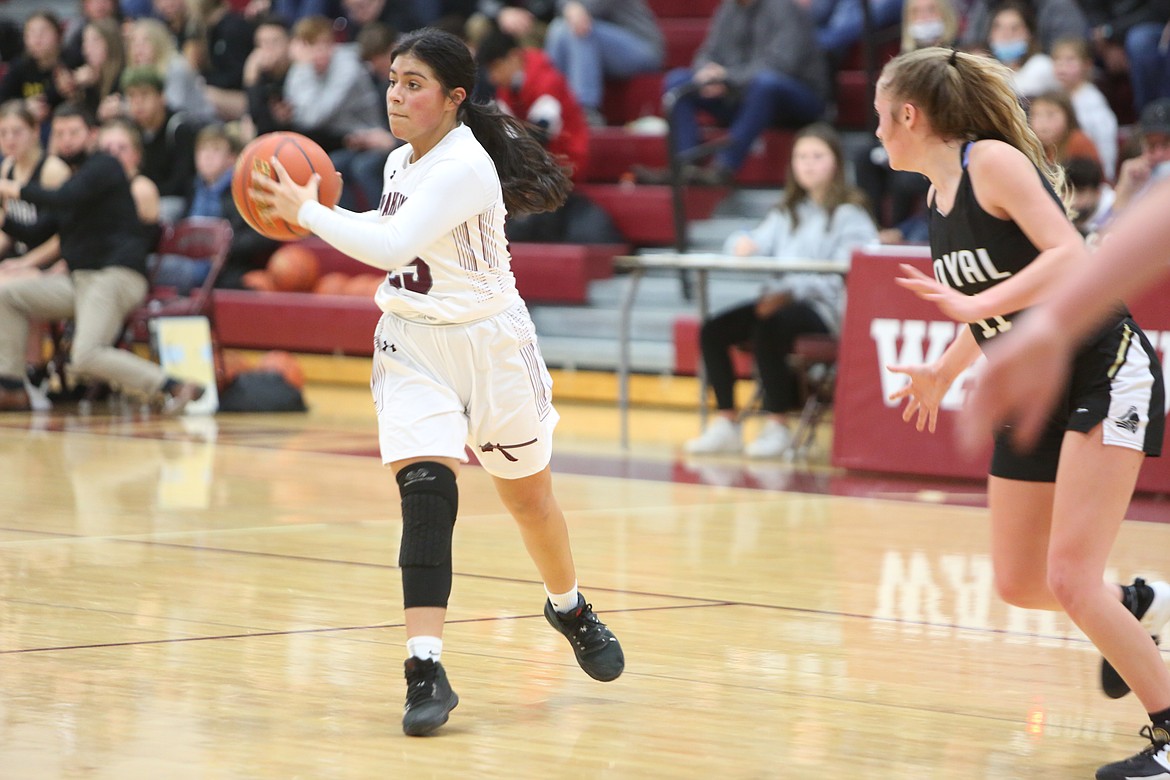 Salma Martinez (25) of Wahluke High School looks to pass during the game with Royal High School Friday at WHS.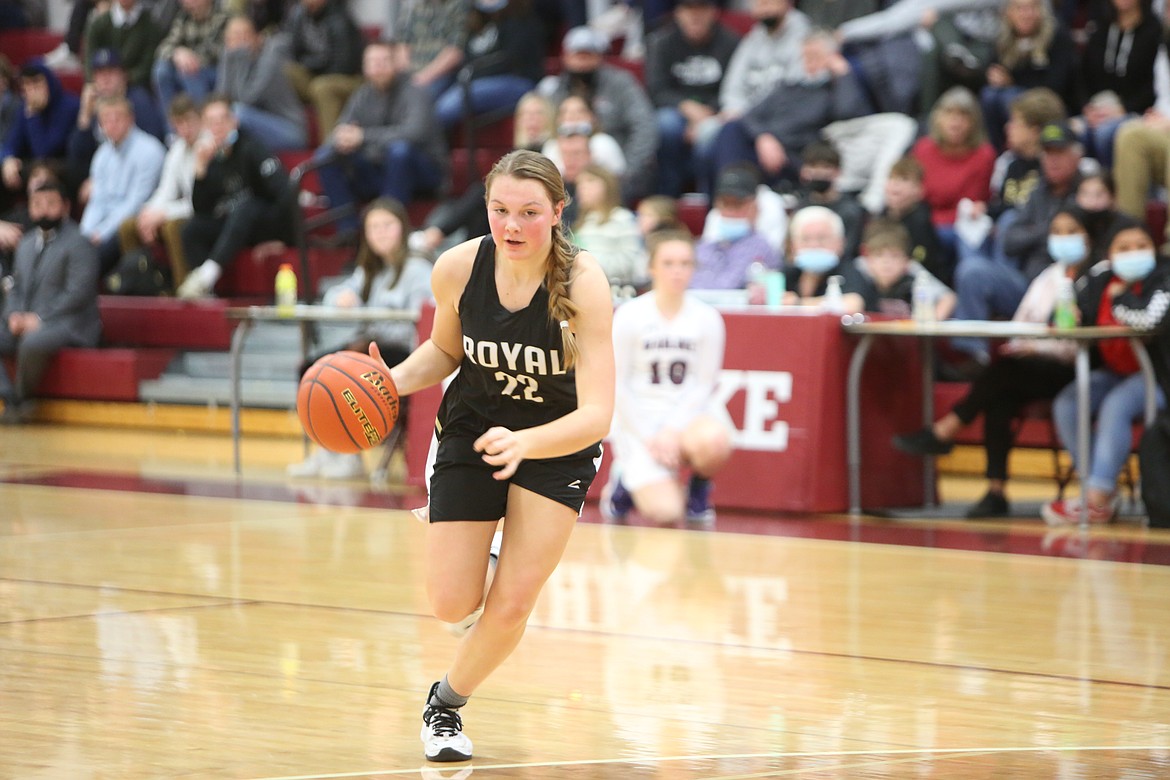 Kenia Orth (22) of Royal High School brings the ball up the court during the Friday game with Wahluke High School at WHS.
Previous
Next
by
CHERYL SCHWEIZER
Staff Writer
|
January 19, 2022 1:00 AM
MATTAWA — The Royal High School girls basketball team split a pair of games, defeating Wahluke High School 57-18 Friday, but losing to College Place High School 46-40 Saturday.
Royal coach Steven Harris said his team played well Friday at Wahluke, and the press led to some steals, some turnovers and as a result, some easy baskets.
"We certainly didn't play a perfect game. We have areas to improve in. But it went well," Harris said.
Royal took an 18-0 lead to start the game, with the first Wahluke basket coming at two minutes, 48 seconds left in the first quarter. The score was 18-5 at the end of the first quarter.
Royal held a 33-7 lead at the half, and a 52-11 lead at the end of the third quarter.
Royal took the early lead in its game with College Place, leading 16-4 at the end of the first quarter, and it had a 16-point lead early in the third quarter. But College Place came back, outscoring Royal 20-5 in the fourth quarter.
"It was kind of a tale of two halves," Harris said. "They owned the second half."
Royal will play a league game against Kiona-Benton City High School in Benton City on Friday, and will play Naches Valley High School at home Saturday. Saturday's game will feature a ribbon-cutting ceremony for the newly refurbished RHS gym.
Wahluke lost both of its Friday-Saturday games, including a Saturday loss to Brewster, 60-22.
Wahluke coach Jeffery McClelland said his team includes a number of freshmen and sophomores, and they haven't had as much time to practice or get more experience. In addition, Friday's game against Royal was the second since Christmas, McClelland said. In light of that, Royal's press was difficult for his young team to handle.
"Once we got past that, good things happened," McClelland said.
McClelland said the Warriors showed improvement in their next game Saturday against Brewster.
"We played a lot better Saturday than we did Friday," he said.
The Bears got off to a quick start, leading 17-10 at the end of the first quarter. The Warriors had trouble with Brewster's press, as well, McClelland said, but did a better job of adjusting to it.
The Warriors played a good third quarter, and finished the game more strongly than they did Friday, McClelland said.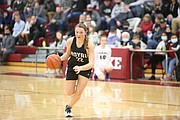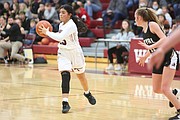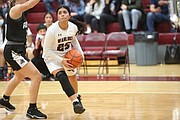 ---