Heading for the top: Moses Lake wrestler aims for state championship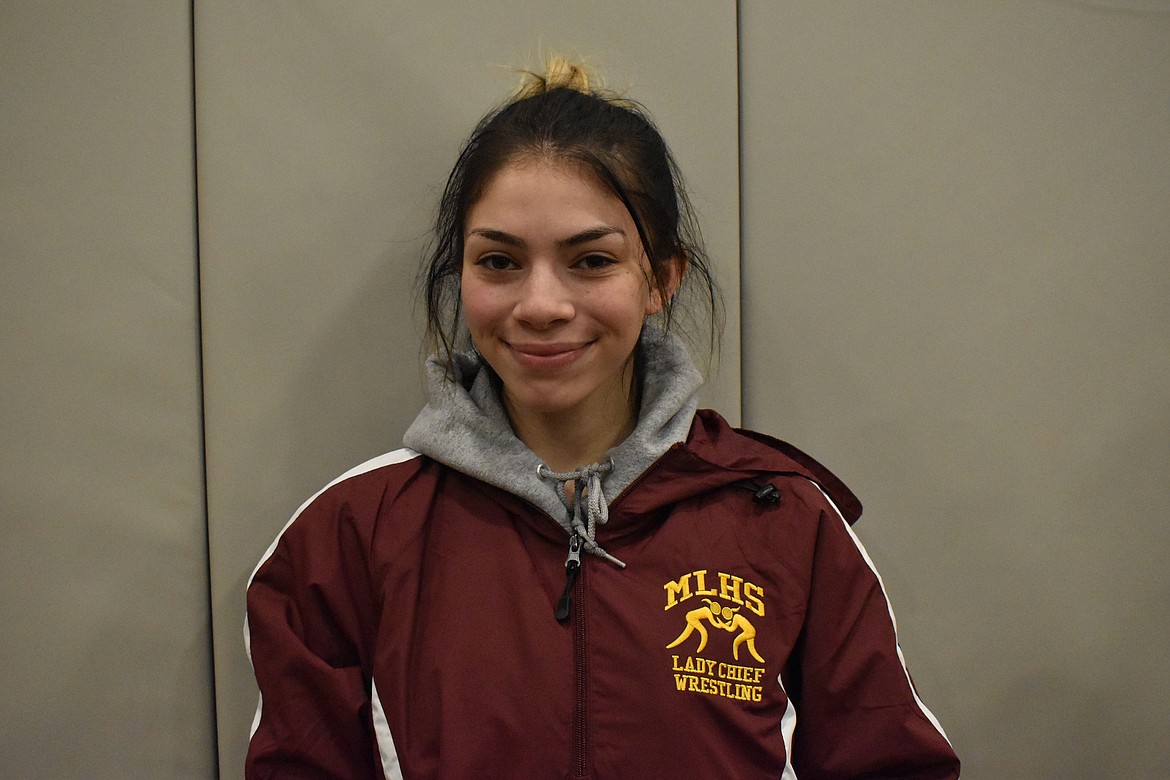 Moses Lake High School Junior Brianna Martinez, shown here, has wrestled all three years of her high school career and hopes to place at state this season.
Rebecca Pettingill/Columbia Basin Herald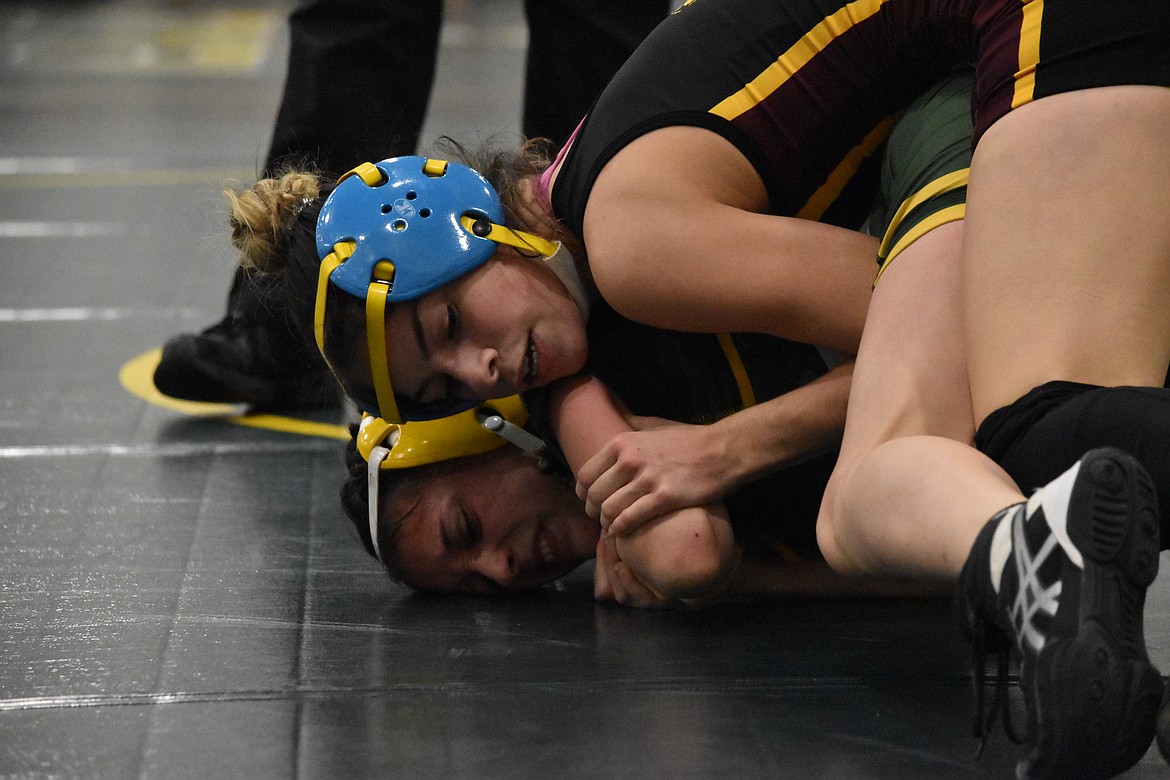 Richland High School's Constance Fuentes is beaten by Moses Lake High School junior Brianna Martinez at the Quincy Bring Home Da Beef tournament Saturday.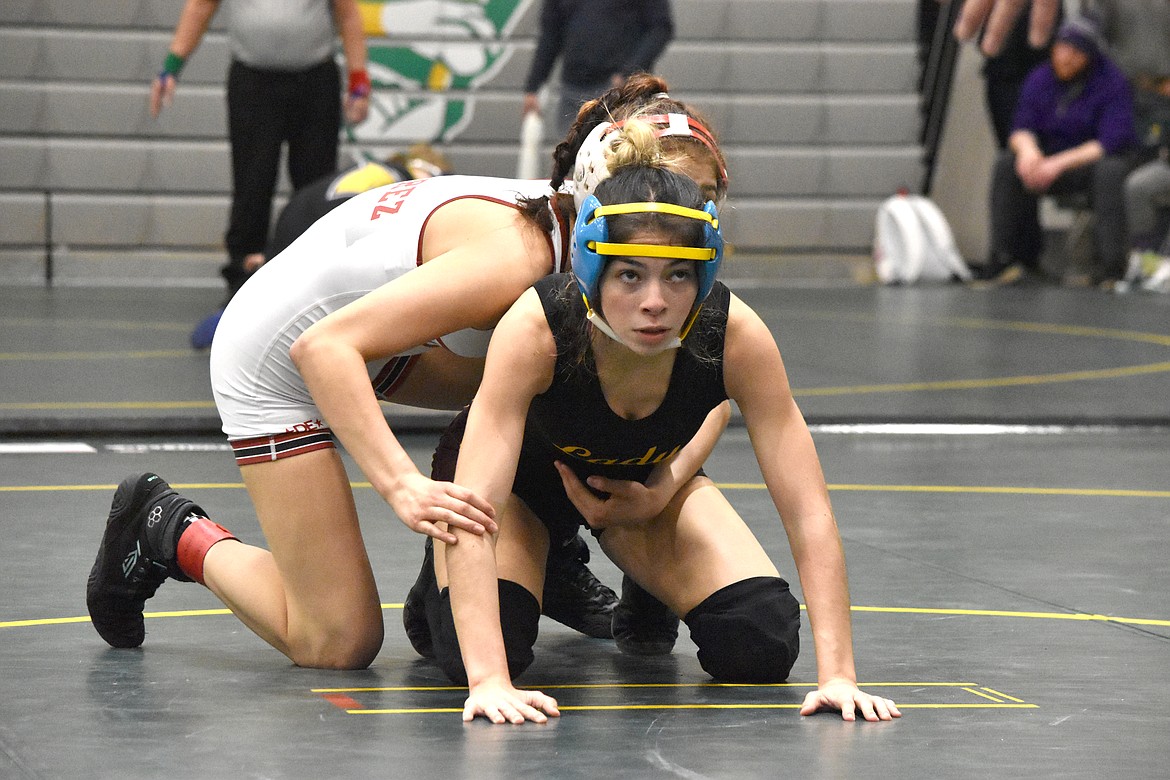 Kendra Perez of Toppenish High School prepares to take on Brianna Martinez of Moses Lake High School at Quincy on Saturday.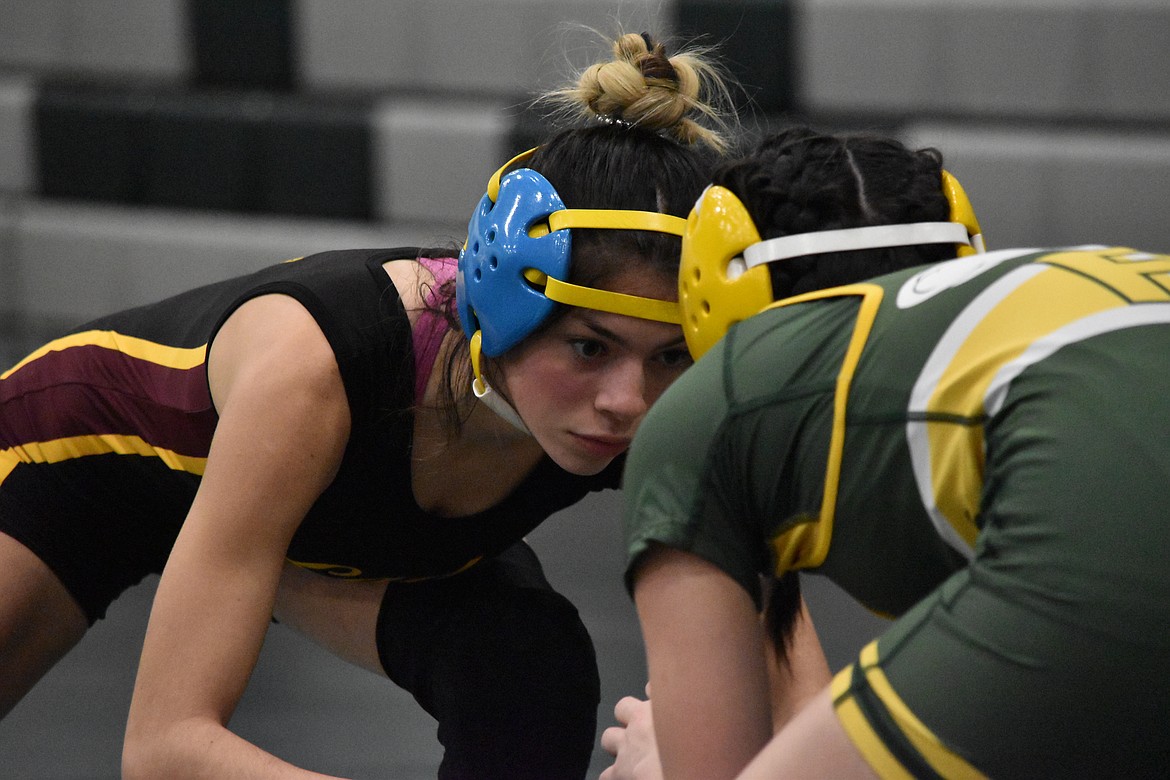 Moses Lake High School junior Brianna Martinez faces Richland High School opponent Constance Fuentes at the Quincy Bring Home Da Beef tournament on Saturday.
Previous
Next
by
Rebecca Pettingill
Staff Writer
|
January 18, 2022 1:00 AM
MOSES LAKE – Moses Lake High School junior Brianna Martinez is a third year wrestler with the girls wrestling program. And with the challenges of canceled matches, she is making the best out of the situation and aiming for state competition.
Wrestling is the only sport Martinez participates in at MLSD. She said she got into wrestling because most of her family wrestled and she had wrestling experience as a child in Warden before she moved to Moses Lake in 2012.
"I just like the push, like the motivation it (wrestling) gives me to push myself to my limits," said Martinez.
Her favorite part of wrestling is the support and push from coaches, teammates and her family because she said it makes her more confident and helps her believe in herself. She said it also helps get her in shape.
Martinez called this season "weird," with the large number of cancellations the team faced so far, as well as adjusting to a new coaching staff. Some of the cancellations were due to COVID-19 and others due to bad weather.
"It's just like, you get excited because you have something coming up and then it gets canceled and it's just like, all of that for it to get canceled," said Martinez.
"We're continuing to work and push through no matter what happens," she added.
Despite that, she is not letting it deter her from her goals.
Martinez said her aspirations for this season are to place at the Washington Interscholastic Activities Association (WIAA) state wrestling tournament. And ultimately, she wants to continue to improve her season records.
"I have been extremely impressed with how tough Brianna has been since the beginning of the season. Brianna is a fighter and pushes herself in every aspect of the sport. Win or lose, she walks away knowing she gave it everything she had and learns from it. She's been putting in extra work and I believe it's been showing," MLHS wrestling head coach David Peralez said.
Martinez's least favorite part of wrestling is cutting weight, but said she has not struggled with dropping weight much this year. She explained freshman year was hard for her, as she dropped from 120 pounds to 110 pounds right before postseason. This year; however, she started the season at 112 pounds, so going back to the 110-pound weight class wasn't as big of a drop for her.
Martinez said wrestling is a sport, which helps set up athletes up for the future, a sort of life guide. She said the skills she has learned and continues to learn from wrestling, such as weight management, prioritizing, goal setting, time management and decision making, are skills she will continue to use throughout her life.
When asked if she would turn out for wrestling next year, she had no hesitation.
"Oh yeah, most definitely," she said.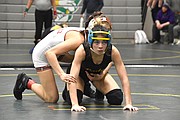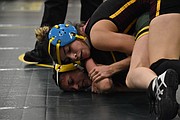 ---