Wilson Creek boys dominate in home game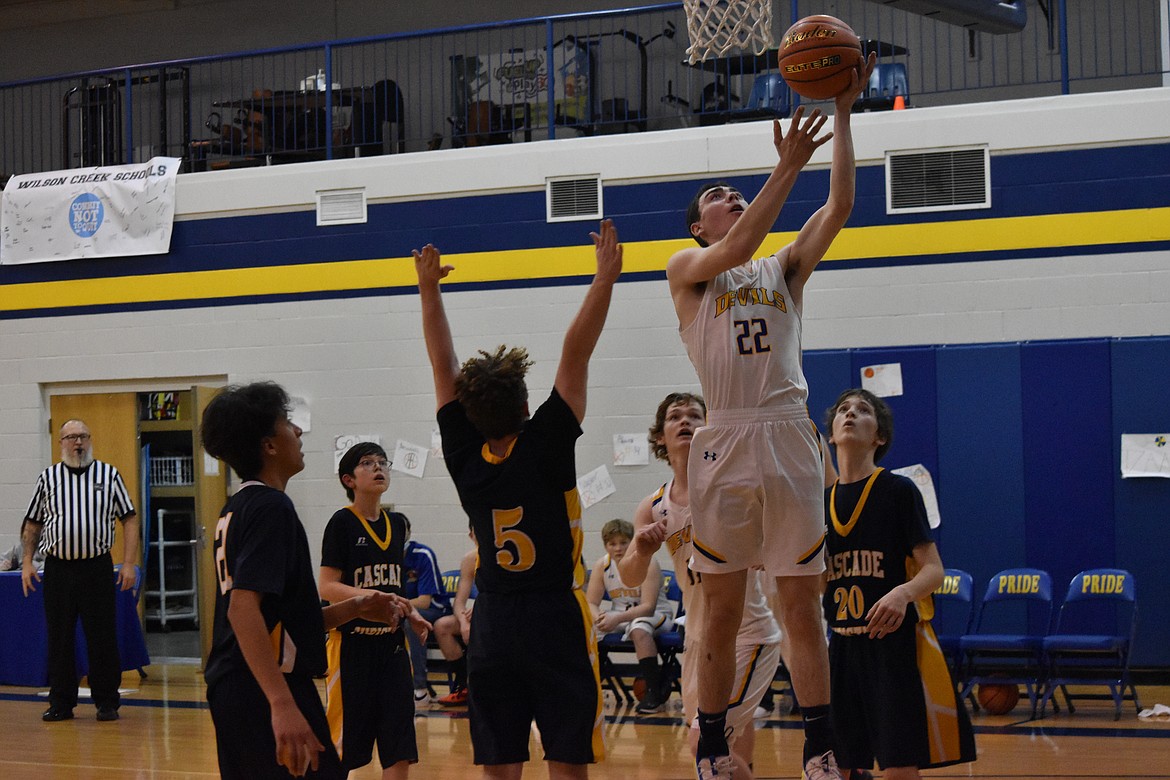 Wilson Creek High School senior Kass Newman (22) goes in for a shot and draws a crowd of Cascade Christian Academy defenders Wednesday.
Rebecca Pettingill/Columbia Basin Herald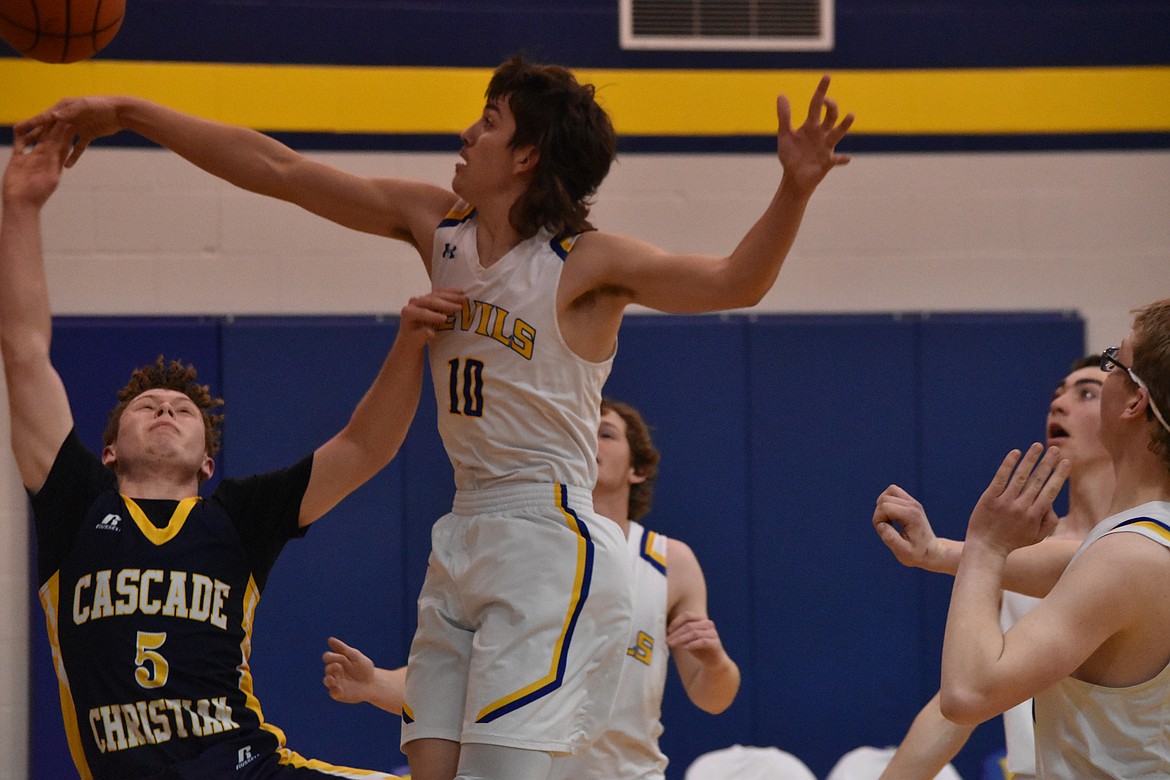 Wilson Creek High School sophomore Zane McMillan (10) swats the ball from the hands of a Cascade Christian Academy player (5) Wednesday.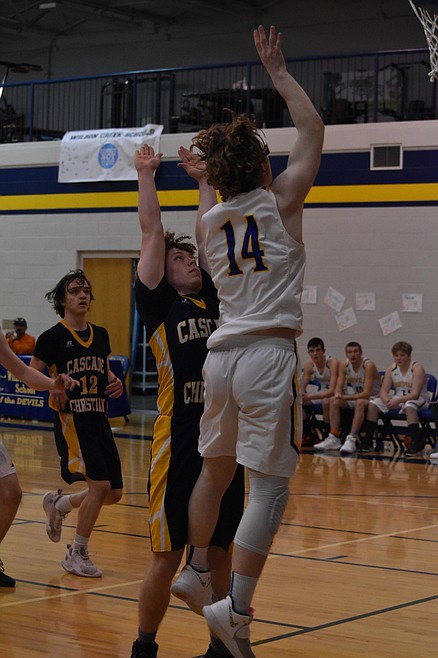 Wilson Creek High School senior Davey McMillan (14) goes in for a layup as a Cascade Christian Academy opponent tries to block his shot Wednesday.
Previous
Next
by
Rebecca Pettingill
Staff Writer
|
January 17, 2022 1:00 AM
WILSON CREEK — The Wilson Creek High School boys basketball team blew Cascade Christian Academy (CCA) out of the water at its game Wednesday at Wilson Creek.
Wilson Creek won 61-16.
Both schools on the smaller side, and CCA missing half its roster, left Wilson Creek with eight players and CCA with five for the matchup.
From the opening minutes, Wilson Creek flew past CCA. By the end of the first quarter, it was clear CCA would have to work really hard to stand a chance of catching up to Wilson Creek, which held a 21-point lead. The first quarter ended with Wilson Creek at 22 points and CCA at one.
At the half, Wilson Creek had a sizable lead of 38 points. But the scoreboard didn't stop Wilson Creek from continuing to play its game and put baskets up.
By the end of the third quarter, Wilson Creek had let up on the gas and given CCA space to get on the board. Wilson Creek scored 10 points in each of the third and fourth quarters, while CCA scored seven and six points, respectively.
Wilson Creek senior Kass Newman had the game high of 40 points, nearly two-thirds of the team's total 61 points.
Head coach Ross Buchert said while it seemed like the team ran the score up, it never pressed CCA, and he wanted to give his boys the room to play the game and practice their skills.
"My boys need practice just as much as their boys do, so I can't tell them to not try hard," Buchert said.
This is Buchert's second season coaching in the past three years because Wilson Creek did not hold a basketball season in the 2020-21 school year.
Buchert said missing that season was frustrating, but the team in his first year compared to his current team are night and day. He mentioned players who returned this year have made huge improvements, namely Newman and senior Davey McMillan.
"When I first started, Kass (Newman) was a sophomore, small kid, and now I see him and he's a tall kid, he's confident, he's a senior, he's making shots," Buchert said. "It's good to see that growth and … it just happened. I can't take any credit for that. He practiced on his own and got good in the off-season, and it's showing right now."

Buchert called McMillan the heart and soul of the team. He said McMillan hustles more than anyone and without him the team's energy would be down.
When asked if there was anything people should know about the team, Buchert encouraged fan support.
"Come watch us and find out. Come down to Wilson Creek and support us," he said.
Box Score
Wilson Creek - 22 19 10 10 - 61
CCA - 1 2 7 6 - 16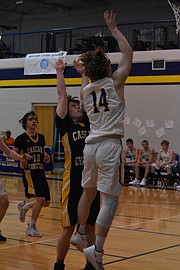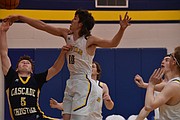 ---