Marilyn Joan Hallberg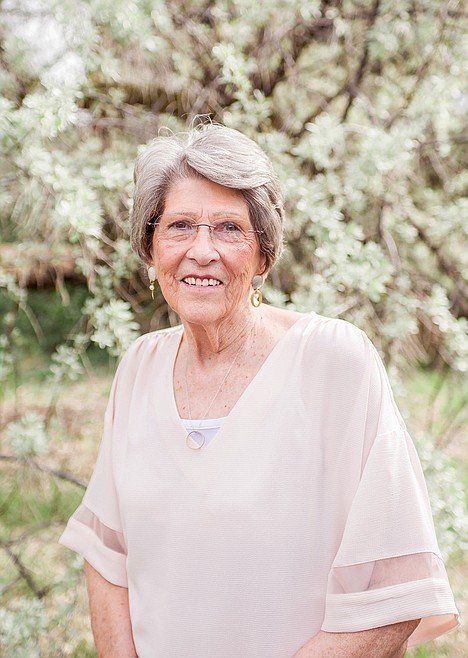 In the very early hours of Jan. 9, 2022, under the care of her daughter and several grandchildren, Marilyn Joan Hallberg left this earth to meet her precious Savior.
|
January 13, 2022 1:00 AM
December 8, 1936 – January 9, 2022
In the very early hours of Jan. 9, 2022, under the care of her daughter and several grandchildren, Marilyn Joan Hallberg left this earth to meet her precious Savior.
Marilyn was born on Dec. 8, 1936, to Alvin and Beatrice Trautman in Kingston, Washington. Early in her life, Marilyn demonstrated a bright intellect, a love for helping others and a heart to serve Jesus. She joined every club she could in high school but built her deepest relationships through her church's youth group and at summer Bible camps. After graduating from Everett High School, Marilyn followed her sister Janice to Eugene Bible College. Marilyn felt a deep calling to help those less fortunate. She envisioned a life of service as an opportunity to share her love for Jesus by introducing others to his deep and rich grace experienced through salvation.
During the summer of 1955, Marilyn and her friend Lucille offered vacation Bible schools in Nebraska and South Dakota. During this trip, Marilyn met a young man who knew quickly that Marilyn was the one for him. It took Marv Hallberg a couple of years to convince Marilyn that he was the best choice for her. They married on Aug. 10, 1957 and loved each other deeply for nearly 62 years.
In preparation for life on the mission field, Marilyn pursued her registered nurse designation at Everett General Hospital. During nurse's training, daughter Mishal was born followed by Mark two years later.
Marv and Marilyn received a call from their mission board in 1961 to serve the Bassa tribe in River Cess, Liberia, West Africa. Marilyn supported the medical clinic at the mission station and as she often stated, provided care that was well beyond her training including delivering babies, suturing deep wounds and caring for poisonous snake bites. Listening to Marilyn tell the Liberia stories is like reading an adventure novel. Unfortunately, Marv contracted polio in 1965 and although Marilyn and Marv loved their life in Liberia, Marv's health required significant medical treatment and rehabilitation, so they returned to Everett, Washington.
Following Marv's recovery, they moved to Moses Lake where sons Matthew and Marshall were born. Marilyn applied her nursing skills while employed by local physicians. After spending time at home with her children, Marilyn worked alongside John Browne to grow Moses Lake Community Health and then Quincy Valley Community Health.
Following her retirement from Moses Lake Community Health, Marilyn accepted the executive director role at Crossroads Pregnancy Resource Center. She transitioned from the role of executive director in 2019 and began serving as their event planner and director of fundraising until September 2021.
Marilyn and Marv opened their arms to help several men and women over the years. Marilyn stated that she counted 62 different people who had lived in their home. She and Marv purchased 360 acres on the edge of Moses Lake where they used farming as a means to support their love for helping others. Marilyn's heart for God's work across the globe led her on several international trips, including two visits to Ukraine, two return trips to Liberia, visits to Kenya, China, Guatemala, Mexico, South Korea and several European countries and six trips to Israel.
Marilyn moved to Spokane following her diagnosis of pancreatic cancer in early September 2021. Many, many friends visited Marilyn through the fall of 2021, expressing their appreciation for her impact on their lives, her Christian wisdom and to join her in prayer.
Marilyn was preceded in death by her parents, sister Sandy, and husband Marv. She leaves behind her sister Janice Sandberg (Ken) and brother Gary Trautman (Roberta). Marilyn and Marv leave a legacy of their four children Mishal Dietzen (Scott), Mark Hallberg (Robbin), Matthew Hallberg (Lisa) and Marshall Hallberg (Adrianna); 15 grandchildren and 22 great grandchildren.
A celebration of Marilyn's life of impact will take place at 11 a.m. on Saturday, Jan. 15 at Moses Lake Christian Church, located at 200 Yonezawa Blvd., Moses Lake, Washington. A Livestream version of the service will be available at YouTube.com/c/MosesLakeChristianChurch/videos.
The family expresses their deep appreciation to Horizon Hospice for their timely and caring support.
In lieu of flowers, please follow Marilyn's example of helping others by contributing to Crossroads Pregnancy Resource Center at pregnancywa.com.
Recent Headlines
---