Construction company fined over Moses Lake operation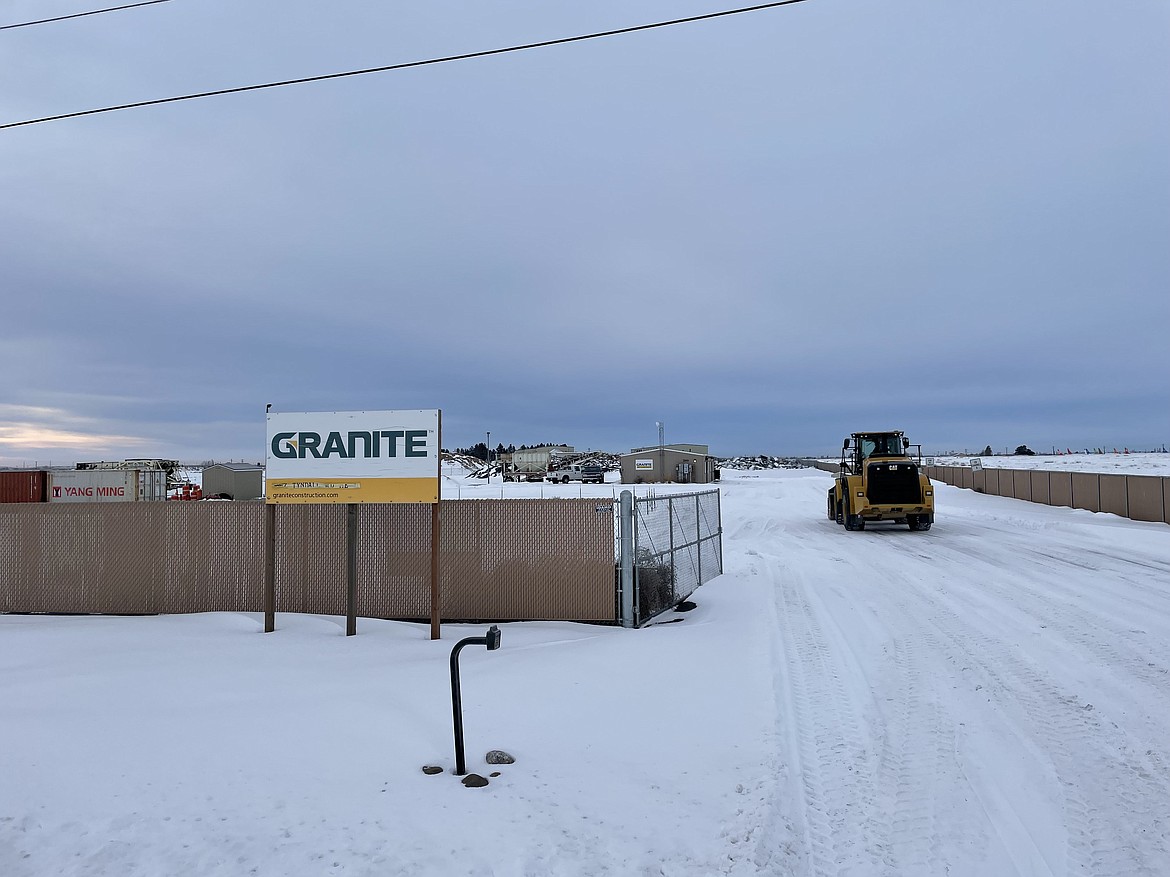 The entrance to Granite Construction's Moses Lake gravel pit and asphalt plant is shown.
Charles H. Featherstone/Columbia Basin Herald
by
CHARLES H. FEATHERSTONE
Staff Writer
|
January 12, 2022 1:05 AM
SPOKANE — The Washington State Department of Ecology on Thursday announced it was fining construction giant Granite Construction $36,000 for air pollution released from the company's Moses Lake asphalt plant.
According to a press release, the Department of Ecology said Watsonville, California-based Granite Construction was required to keep the production plant's conveyor belts covered in order to control the emission of volatile organic compounds from asphalt as it is moved around the plant.
"Ecology inspectors found the company operated the asphalt plant for eight days in September (2021) without the covers installed," the press release said.
In addition, the Department of Ecology found the company operated "an exhaust point closer to the ground than was allowed" at its Moses Lake facility on Tyndall Road, just east of the Grant County International Airport, reducing the ability of pollutants to disperse higher in the air.
"Businesses that produce air pollution have an obligation to protect their workers and the public," Dave Knight, manager of the Department of Ecology's air quality program in eastern Washington, wrote in the press release. "We're working with Granite Construction to make sure they follow the law and minimize pollution from their operations.
According to the press release, this is the second time in less than two years the Department of Ecology has found violations of air quality guidelines at Granite Construction's Moses Lake facility. In June 2020, Granite Construction operated its asphalt plant in the gravel pit without the required pollution control equipment.
"After being contacted by Ecology about their excessive air emissions in June 2020 and September 2021, Granite Construction corrected the issue," the press release said, adding Grant Construction has 30 days to appeal the fine to the Washington Pollution Control Hearings Board.
Granite Construction did not respond to requests for comment.
While publicly traded Granite Construction operates across the United States, the company's operations are located primarily in the west, with facilities in Alaska, Washington, Oregon, California, Nevada, Arizona and Utah. The company's stock fell 60 cents on Friday to close at $38.62 per share.
Recent Headlines
---