Bobbie Jo Peters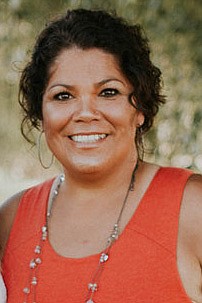 Bobbie Jo Peters was born Dec. 10, 1970, and passed away on Jan. 5, 2022, surrounded by her loving family.
|
January 12, 2022 1:00 AM
December 10, 1970 – January 5, 2022
Bobbie Jo Peters was born Dec. 10, 1970, and passed away on Jan. 5, 2022, surrounded by her loving family.
She was born in Wenatchee, Washington, to Tony and Tomasita Mora who preceded her in death. She was the youngest of their 14 children and special to all who knew her.
She is survived by her husband David Peters; daughter Jordyn (Jeremy) Martinez; daughter Rylee Peters; son Parks Peters; and siblings Trish (Patrick) Quinn, Christina (Homer) Garces, Veronica (Ray) Molesbarger, Debbie (Tony) Reyes, Tony (Susie) Mora Jr., Henrietta (Bob) Luna, Judy (John) Lindquist, Bonnie (Dan) Robinson, Jackie Mora, Isabel (Ruben) Puente and Cindy (Roy) Echavarria. She was preceded in death by her daughter Reece Peters, brother Frank (Sonia) Mora and sister Sandra (Rudy) Trevino.
Bobbie Jo grew up in Quincy, Washington, where she attended school and met the love of her life and husband, David, of 31 years. They raised their children in both the Quincy and Ephrata communities until they finally settled into David's childhood farmhouse. There, she dreamed of creating "Freebird Farms," a fun farm animal atmosphere for her grandkids Jonah Jamisyn and Jett to enjoy and make memories in the years to come.
Bobbie Jo was a beloved daughter, sister, wife, mother, grandmother, auntie, and friend. She touched many lives with her caring soul, humor, ability to connect with people and change their lives for the better. She inspired so many girls with her love of softball as a player, coach, mentor and role model. Bobbie Jo made an impact not only on her family but on her community.
For years, she was a girls fastpitch coach in Ephrata. She founded the Xtreme Fastpitch organization to provide young female athletes in her community the opportunity to pursue their passion for fastpitch. Many of these athletes went on to college and excelled in a sport that began with Bobbie Jo.
She was very proud of the Mora family softball tradition. She was the heart and soul and organizer of many tournaments. Bobbie Jo had a gift with people. She had a special way of making you feel like family, if you met her, you would feel that special quality. She was truly one of a kind.
She devoted herself to making people more aware of autism and sharing her knowledge. Like everything else, she made the world a better place by her tireless efforts.
A celebration of life service for Bobbie Jo will be held at the Free Methodist Church, 301 I Street SW, Quincy, on Wednesday, Jan. 12, 2022, at 1 p.m.
In lieu of flowers, donations can be made to the Grant County Autism Society.
Please leave a memory for the family or sign the online guestbook at www.scharbachs.com. Scharbach's Columbia Funeral Chapel, Quincy, is assisting the family with arrangements.
Recent Headlines
---