Moses Lake police investigate drive-by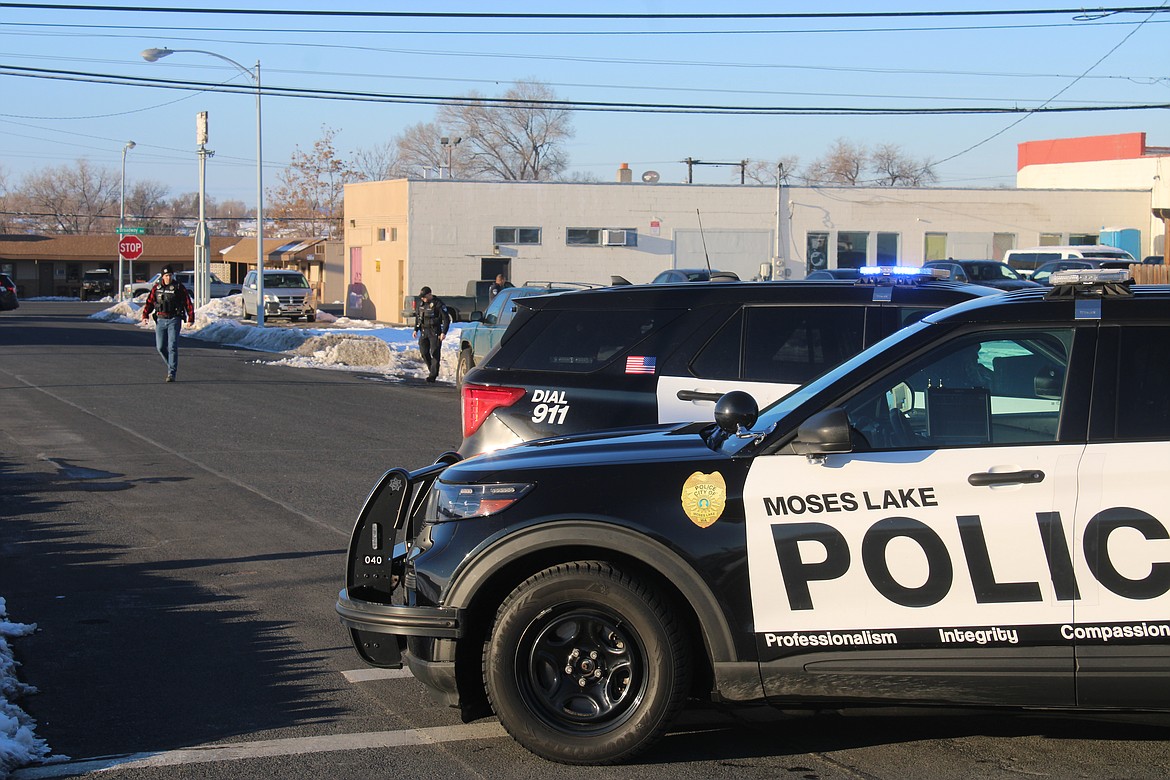 Moses Lake Police Department officers look for shell casings after an alleged drive-by shooting Monday afternoon on Gumwood Street.
Dave Burgess/Columbia Basin Herald
by
EMILY THORNTON
Assistant Managing Editor
|
January 10, 2022 3:35 PM
Moses Lake Police Department officers are investigating an alleged drive-by shooting, which occurred at about 2:45 p.m. Monday on Gumwood Street, between Broadway and Third avenues.
The area was blocked to through traffic between 30-45 minutes because officers were looking for a spent casing, but were unsuccessful, MLPD Chief Kevin Fuhr said.
He said he couldn't yet identify the suspect vehicle, from which someone fired once at another vehicle, as detectives were looking for the suspects and their vehicle Monday night and didn't want the suspects to flee or hide the vehicle. Nearby surveillance video footage allowed detectives to identify which car and who to look for, he added.
"I'm hopeful we'll have an arrest," he said Monday evening.
He also said it was too early to tell whether the shooting was gang-related. No one was injured and it didn't appear any property was damaged, he said.
Recent Headlines
---