Open air fare: A pod of food trucks proposed for downtown Moses Lake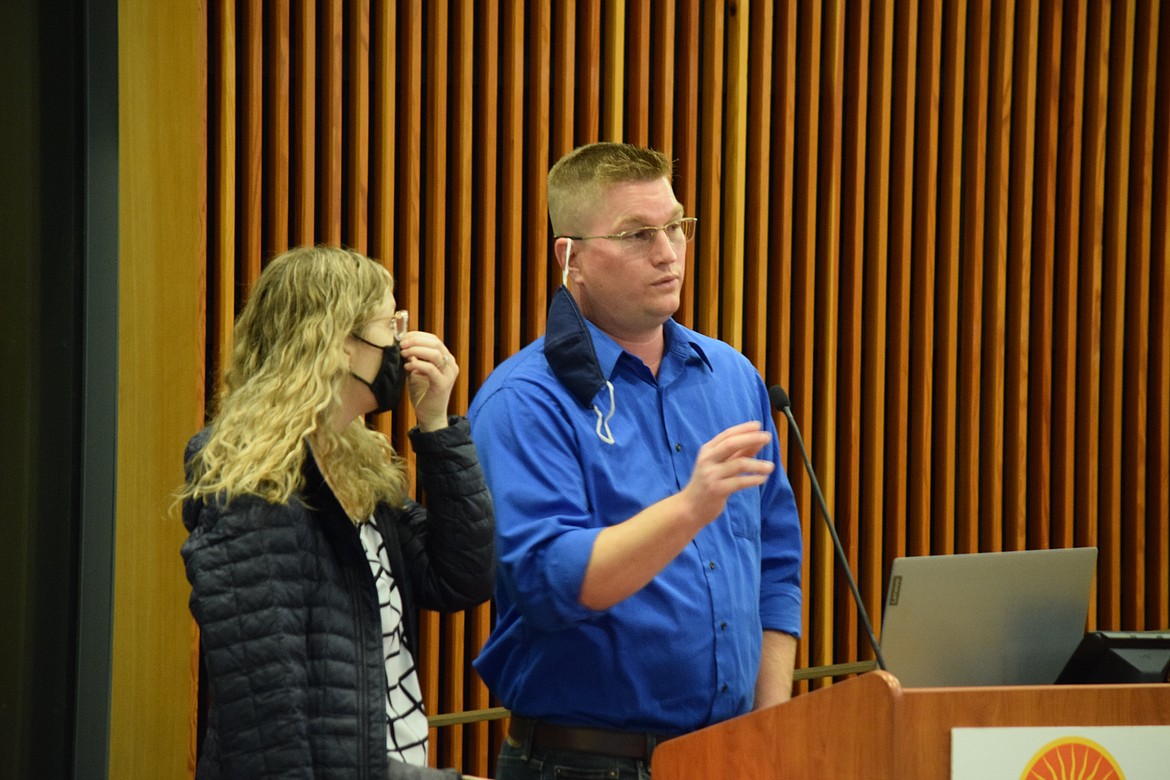 Carrie Hoiness, left, and Levi Bisnett present a plan for a proposed food truck park set to occupy the corner of East Fourth Avenue and Alder Street in downtown Moses lake at a city council meeting on Tuesday.
Charles H. Featherstone/Columbia Basin Herald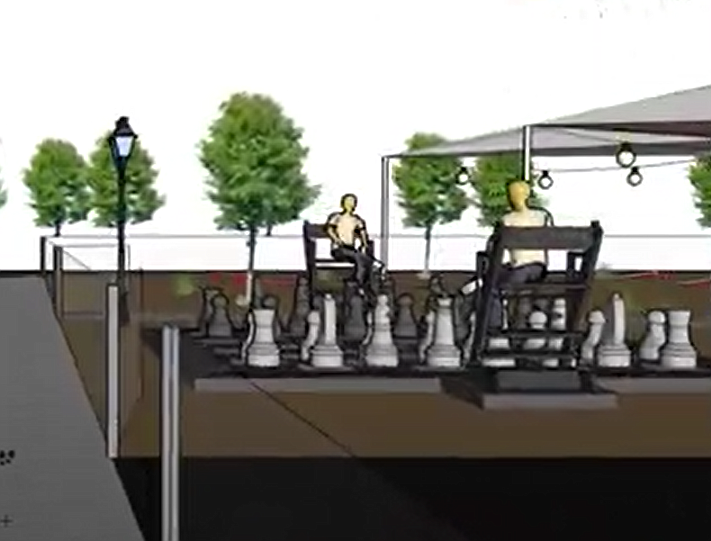 The food court is envisioned as a space convenient to downtown where people can hang out and enjoy Moses Lake's sunshine.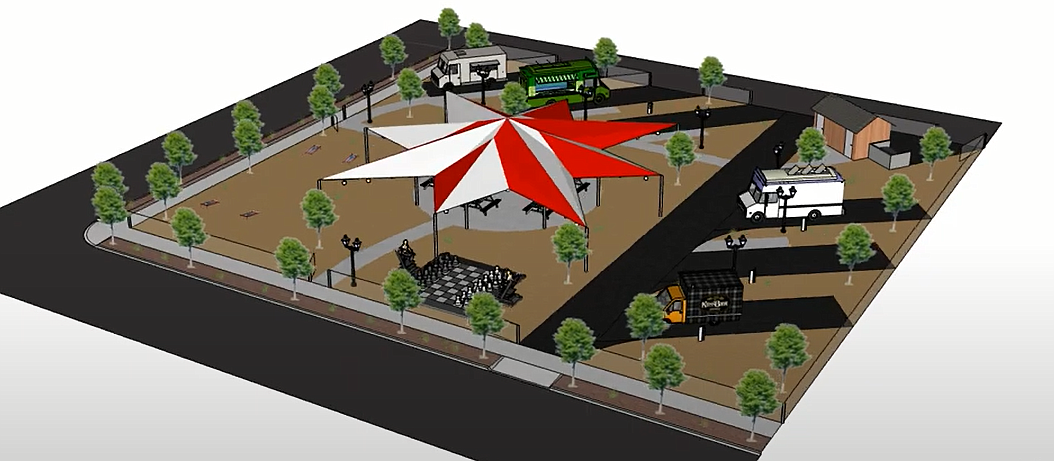 A graphic rendering of the proposed food truck court.
Previous
Next
by
CHARLES H. FEATHERSTONE
Staff Writer
|
February 24, 2022 1:00 AM
MOSES LAKE — Dining in downtown Moses Lake is likely to get a great deal more interesting.
On Tuesday, the Moses Lake City Council approved using $120,000 in 2022 to build a food truck plaza at the southeast corner of Fourth Avenue and Alder Street.
Funds to pay for the project will come from the city's share of roughly $6.7 million in federal funding appropriated to Moses Lake under the federal American Rescue Plan Act, which provided money to local governments across the country to help cover costs incurred during the COVID-19 pandemic as well as promote economic recovery.
"It's centrally located near the heart of downtown," said Levi Bisnett, a project surveyor for the city, during a presentation to the city council at a regular meeting on Tuesday.
Bisnett proposed the creation of a 140-foot by 150-foot park with space for six food trucks, permanent seating, signs to other attractions in the area like the Grant County Fairgrounds and the Sand Dunes, and a large covered area in the center in the shape of a compass rose — something that will be seen easily on Google maps and serve as a city landmark.
"Moses Lake does not run north and south," Bisnett said. "You tend to run into the lake with any road you follow."
Bisnett said food truck parks — called pods — are popular in places as varied as Canada, Japan and South Korea, and are readily patronized by both the young and the old.
"It's how Millennials and elders want to consume their meals," Bisnett said.
With an average of 300 days of sunshine per year, Bisnett envisioned a food truck park would also need running water, sewer service, toilets and even shade trees, and could be up and running as early as July.
"It would put Moses Lake on the map, and entice people to explore more of what Moses Lake has to offer," he said.
Carrie Hoiness, a recreation superintendent with the city of Moses Lake, said the current plan envisions a food park being open for two days per week for lunch and dinner, depending on food truck availability. Hoiness suggested that, at least at first, a food truck court follow a schedule similar to the city's farmers market.
"There are not a whole lot of food trucks in town, yet," she said, noting that concert season at the Gorge would also draw a lot of food trucks away from Moses Lake.
Still, there is a lot of interest in creating a food truck court within the city, Hoiness added.
"But if someone wants to be there every day, we'll let them be there every day," she said.
Charles H. Featherstone can be reached at cfeatherstone@columbiabasinherald.com.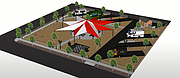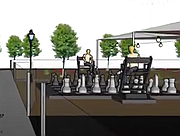 Recent Headlines
---