MLSD holds preschool art show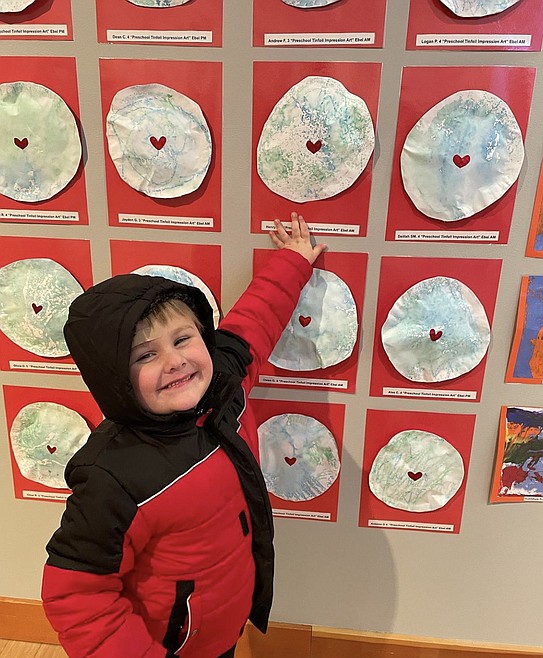 Moses Lake preschooler Henry Duvall grins broadly at the Moses Lake School District's preschool art show. Students like Duvall worked hard to put together artwork reflecting the theme: KINDNESS MATTERS!
MLSD/courtesy photo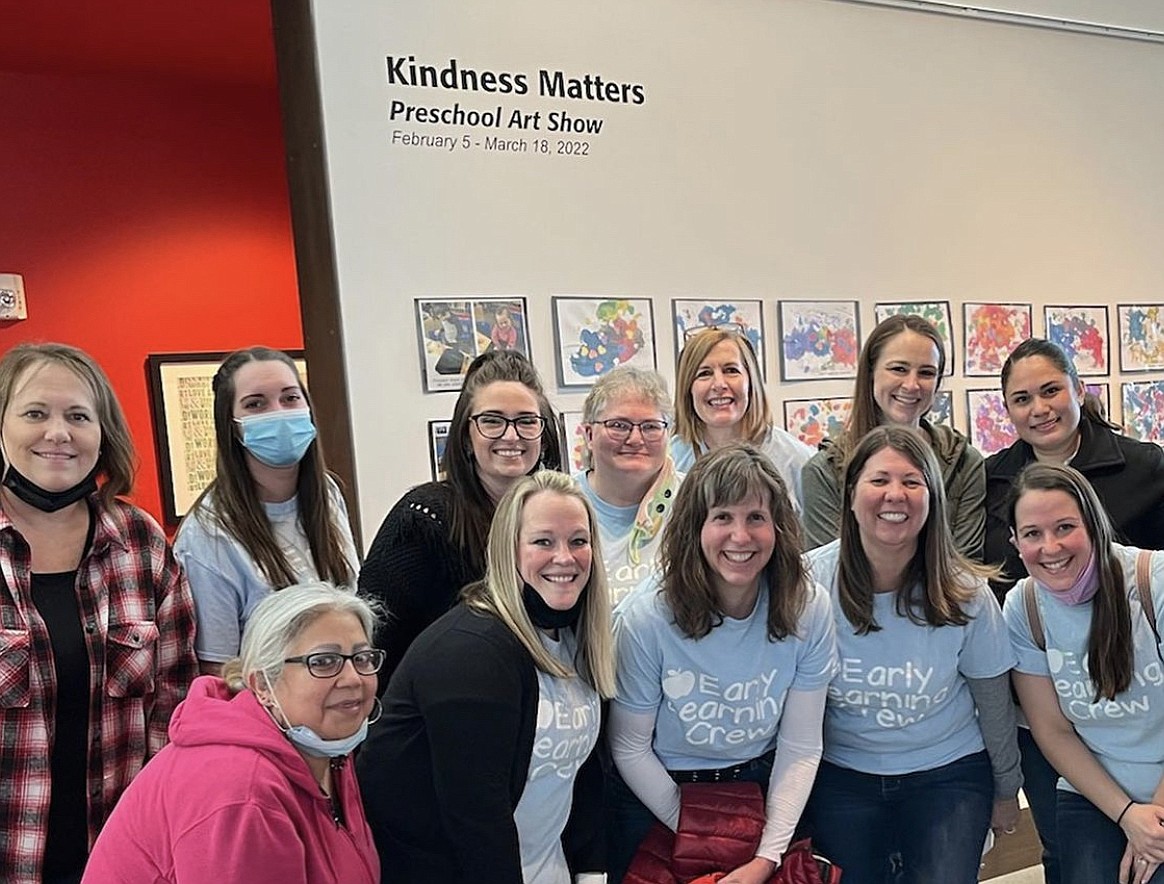 MLSD Early Learning Program staff stop for a group photo after their work putting together the MLSD preschool art show came to fruition. Front row from left to right: Naomi Luna, Amy Duvall, Arika Loeffler, Stacey Clark, Lindsay Erickson. Back row from left to right: Wendy Preston, Holly Martin, Tristin Ebel, Elaine Hamilton, Lynn Frey, Sarah Fitch, Karina Chavez.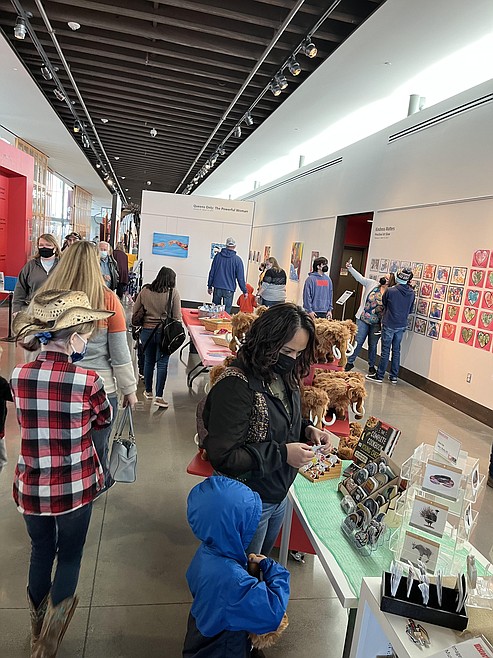 Families took the time to take selfies with their young learners and their artwork. They were also able to peruse the other displays at the Moses Lake Museum and Art Center.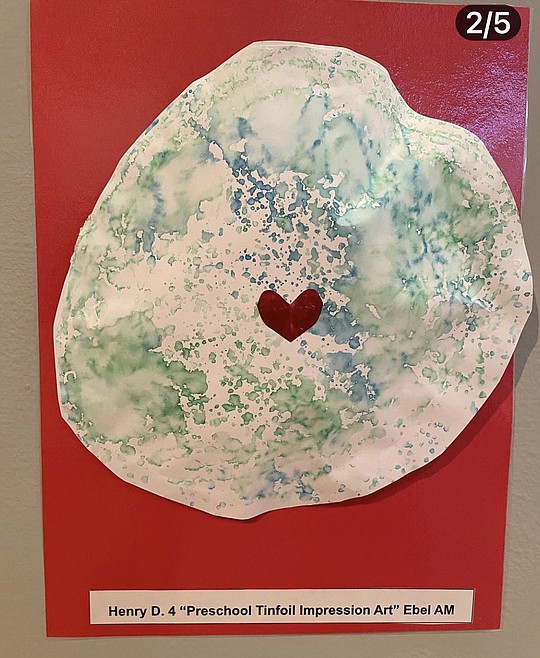 Above is a close-up of Henry Duvall's (pictured on A1) art piece that was featured in the show. The heart in the center of the piece reflects the show's theme of kindness.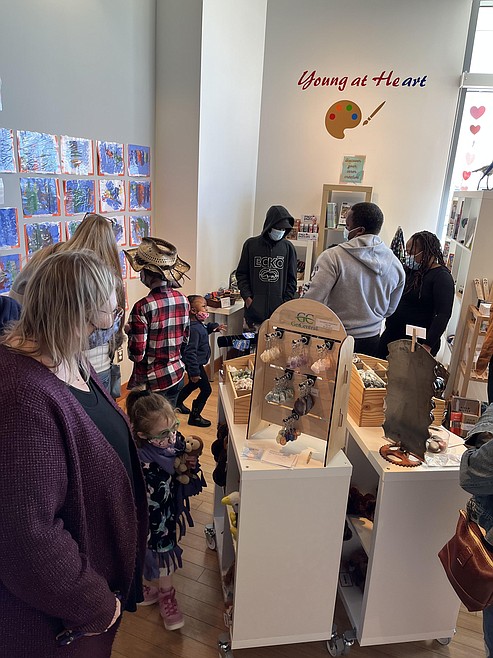 Attendees at Saturday's reception for the MLSD preschool art show admire students' art projects.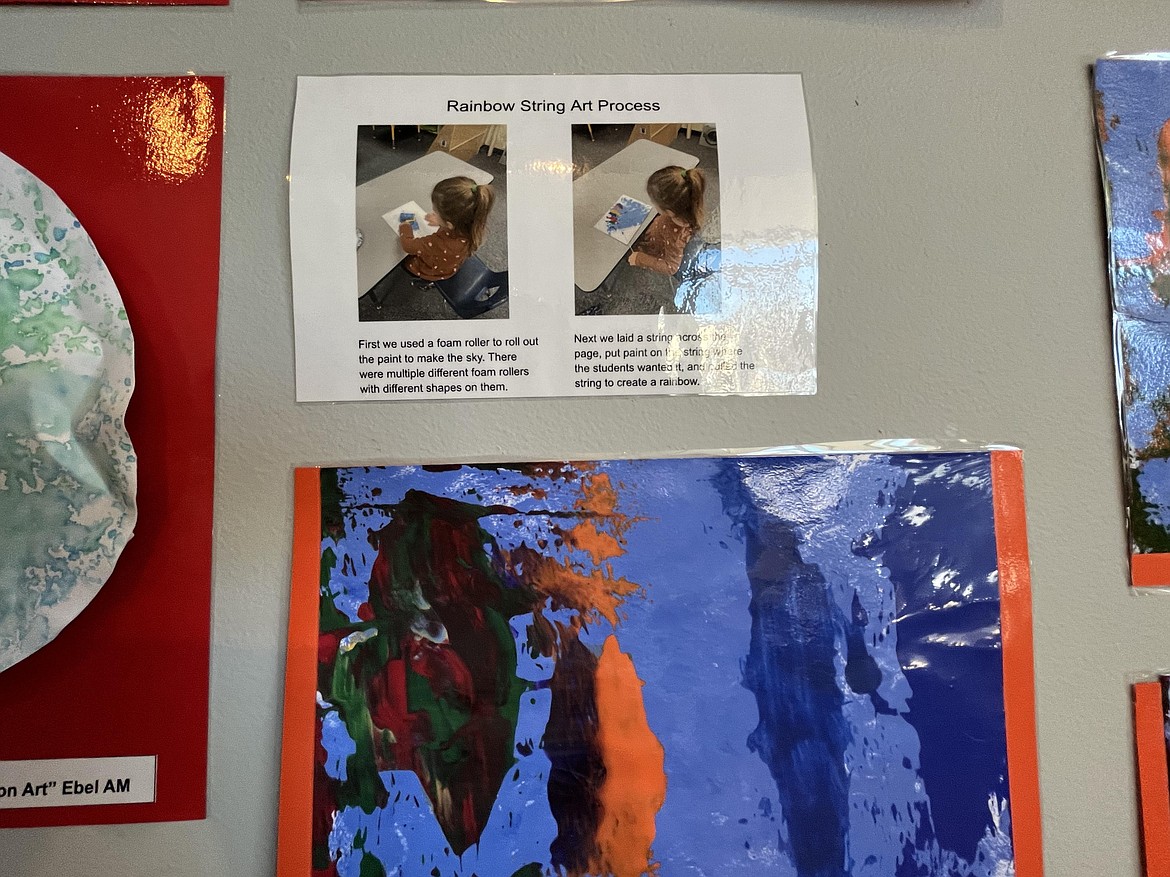 Displays included explanations of how the young artists created their work such as the one shown in the photo above. Rainbow string art projects were made using a roller to make a sky backdrop after which strings dipped in paint were drug across the canvas to create a rainbow effect.
Previous
Next
by
Staff report
|
February 16, 2022 1:07 AM
The Moses Lake School District held an art show to highlight artwork created by preschoolers from Moses Lake schools. A public reception was held Saturday at the Moses Lake Museum & Art Center.
"There were over 180 people in attendance on Saturday to see their preschoolers' art," said MLSD Early Learning Director Lynn Frey.
Each of the district's 20 preschool classes created unique art pieces using varying materials and formats with a theme of "KINDNESS MATTERS!" Frey said the support of the community was appreciated, as was the hard work of teachers, parents, students and staff at the Moses Lake Museum and Art Center.
Frey said she encourages the community to come out and support young MLSD artists by visiting the art show at 401 S. Balsam St. in Moses Lake. The show runs through March 18.
She also said she enjoyed seeing the community turn out on Saturday to support the arts.
It was absolutely beautiful seeing all the families, relatives and friends come out and enjoy the museum and celebrate the students' creativity," Frey said.
Recent Headlines
---