Bowman named GNAC player of the week for the second time this season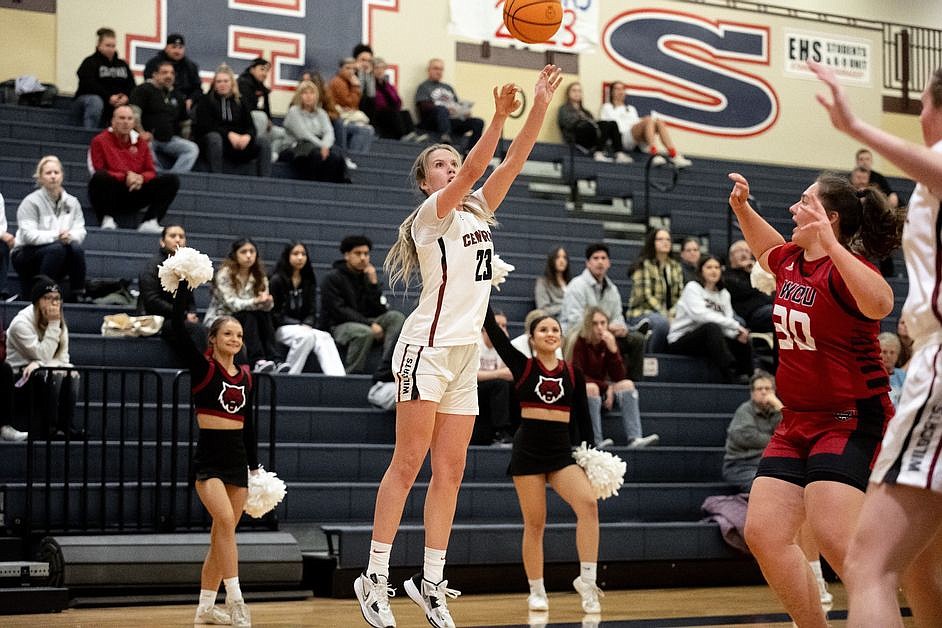 Central Washington University senior Samantha Bowman was named the GNAC Player of the Week for the second time this season.
Courtesy photo/CWU Athletics
by
Contributed report/CWU Athletics
|
December 8, 2022 2:45 PM
PORTLAND, Ore. – Central Washington University women's basketball team has earned another Great Northwest Athletic Conference (GNAC) player of the week honor. Samantha Bowman has been named the GNAC player of the week for the second time this season which marks the third time a Wildcat has earned the award so far this season.
Bowman was a driving factor in both games of the sweep this past weekend at home. She helped the 'Cats take control in the second half to give CWU a 1-0 record in GNAC play with a 69-56 victory over Western Oregon (4-2, 0-2 GNAC). She backed that game up with another stellar performance helping the 'Cats run past the Saint Martin's Saints (3-6, 0-2 GNAC) by a 74-54 score.
"Extremely proud of Sam and her performance this past week," women's basketball head coach Randi Richardson-Thornley said. "Her level of intensity in which she approached our conference openers was elite and a great way to lead our group. Her stat line and play was a direct reflection of her sense of urgency to get two wins. I'm happy for her, we were able to do that, and happy for her to receive this well deserved recognition."
Bowman led all scores in the game against WOU. She went 11 for 17 including two of two from the free throw line to add up to 25 points. She also doubled down with 17 rebounds while dishing out one assists and making three steals.
Bowman backed up her first GNAC performance of the season with another solid performance against SMU. While not the leading scorer, she did put up 17 points going six of 14 from the field and five of six from the charity stripe. She tallied 15 more rebounds to her weekend total while dishing out four assists and nabbing two steals.
The 'Cats have entered a break in GNAC play for the holiday season and will face some non-division two opponents. They first welcome the Oaklanders from Lincoln University (Calif.). The Oaklanders will make the trek to Washington on December 9th with tip-off set for 6:00 p.m. from Yakima Valley Community College down in Yakima, Wash. CWU will conclude next weekend back in Ellensburg at Ellensburg High School when they welcome the Northwest Eagles. The Eagles and 'Cats are set to square off at 6:00 p.m. on Saturday December 10th.
Recent Headlines
---