Area libraries to be redesigned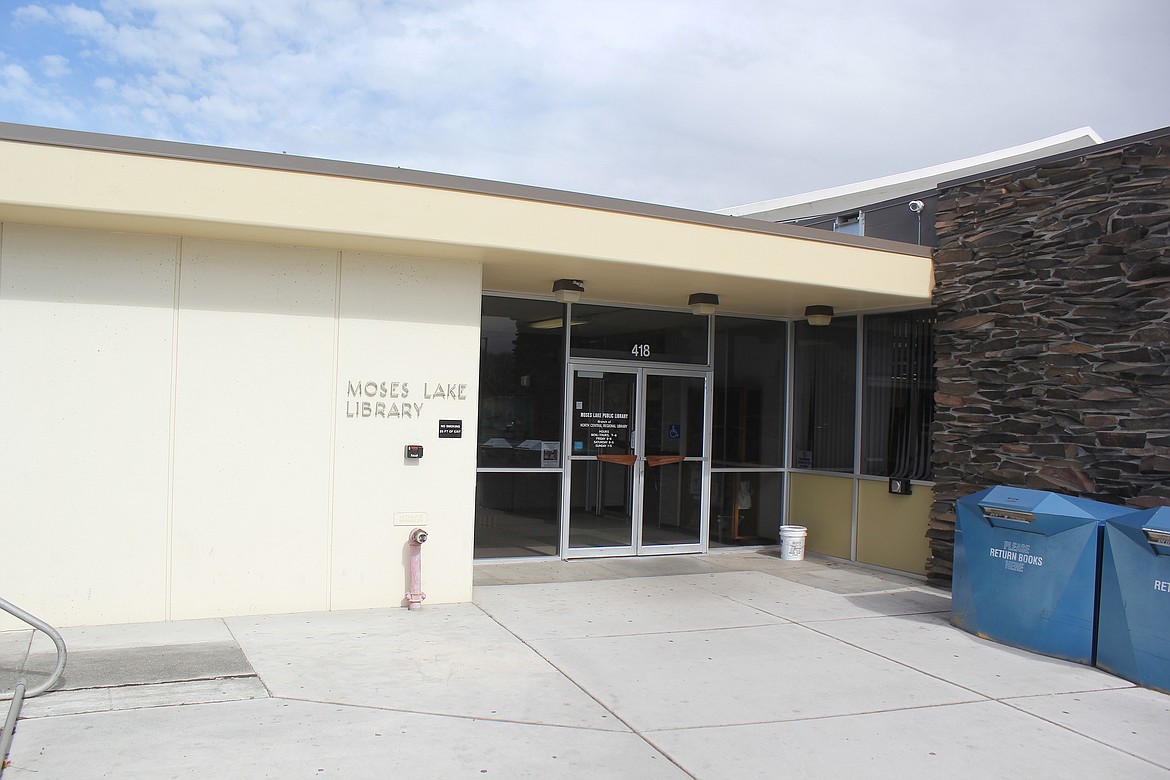 North Central Washington libraries, including the Moses Lake library shown here, will get a facelift as part of the Reimagining Spaces project.
FILE PHOTO
by
JOEL MARTIN
Staff Writer
|
December 5, 2022 4:31 PM
WENATCHEE — Libraries in the region will be getting a facelift, according to a statement from North Central Washington Libraries.
The NCW Libraries Reimagining Spaces Project represents a $10 million, multi-year redesign of all the libraries in the NCWL system, NCWL spokesperson Amanda Brack told the Herald. Twenty-seven of those libraries, including all the branches in Grant County, will be redesigned by Library Forward, out of San Francisco, in conjunction with Wenatchee-based Forte Architects. Work is already underway at the remaining three libraries, in Wenatchee, Winthrop and Brewster, also funded by the Reimagining Spaces Project.
"The extent and direction of the design improvements will be unique to each community and will be based on input gathered at the start of each project through community engagement events," Brack told the Herald in an email. "NCW Libraries anticipates that for most community libraries, the improvements will include updates to furniture, fixtures and shelving, wall coverings and flooring, lighting, ADA compliance and accessibility, staff and storage spaces, and signage and wayfinding."
"The changes will be focused on interior look and feel rather than structural," Brack wrote, adding that input from local residents will be sought in each community.
"We are thrilled to have Library Forward, along with local firm, Forte Architects, bring their expertise to our Reimagining Spaces Project," NCWL Executive Director Barbara Walters write in a press statement. "Library Forward brings national experience with reimagining library spaces. Forte Architects understands the context, diverse culture, and various needs of NCW. Together, they will help us update our library spaces to better serve our communities."
More information about the NCW Libraries Reimagining Spaces Project can be found at www.ncwlibraries.org.
Joel Martin may be reached at jmartin@columbiabasinherald.com.
Recent Headlines
---