Basin events for Dec. 2-8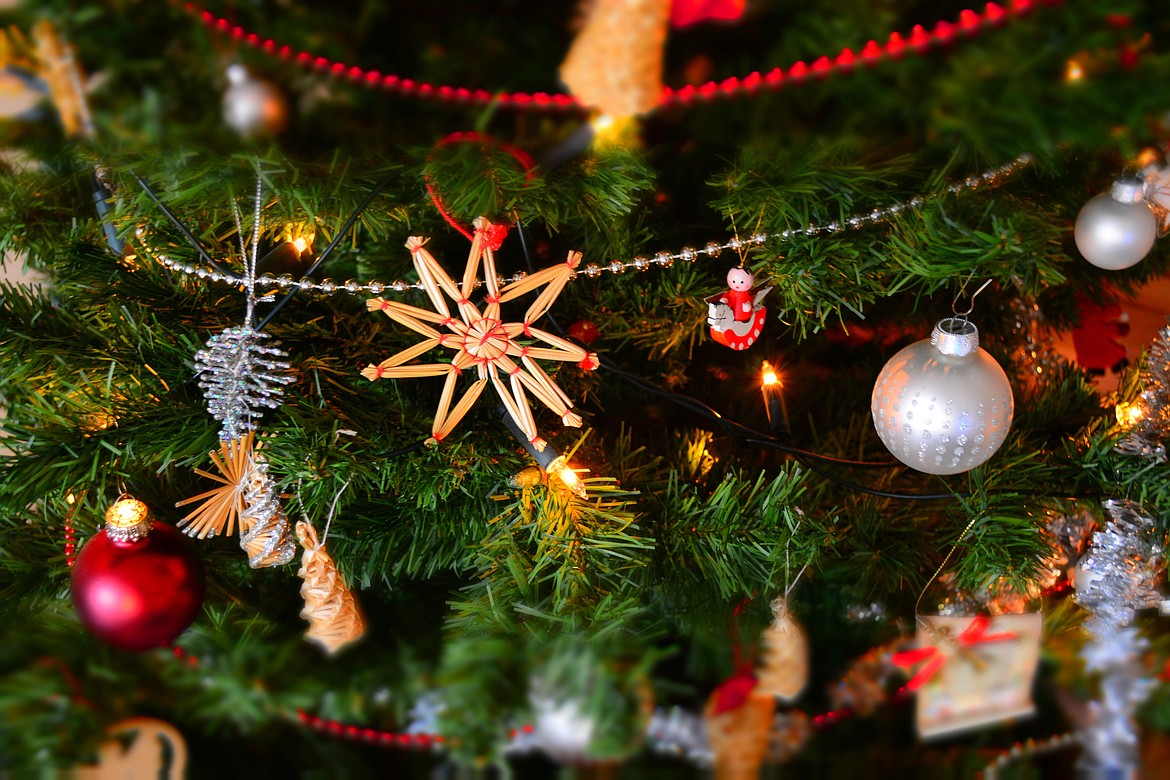 With the Christmas holiday approaching and winter-wonderland type weather, there's a ton of events in the next week for folks to enjoy in the Basin.
COURTESY PHOTO/GARY SPEARS VIA PEXELS
by
STAFF REPORT
Staff Report
|
December 2, 2022 1:47 PM
The events below are subject to change, postponement or cancellation at the organizers' discretion.
Friday
Second Annual Members Art Exhibition
4-7 p.m. at the Moses Lake Museum & Art Gallery, 401 S. Balsam St. Featuring the works of museum members in nearly all art media. Info: www.moseslakemuseum.com.
27th Annual Agricultural Parade
Join the Downtown Moses Lake Association and other sponsors for the annual street party and ag parade in downtown Moses Lake. Care Moses Lake will be serving up hot soup for $5 per bowl. The street party begins at 5 p.m. and the parade will roll out at 7 p.m. The street party will be centered around Sinkiuse Square and floats will line up in the Surf N' Slide parking lot. Free admission. Info: bit.ly/3gQUilr.
Saturday
Christmas Bazaar
9 a.m.-3 p.m. at Hale's Farm & Feed, 1510 Basin St. SW, Ephrata. Do your holiday shopping with 25-plus vendors. Santa will be there from 11 a.m. to 2 p.m. and Captain Cod will have seafood available from 11 a.m. to 7 p.m. Christmas trees available while supplies last, as well as wreaths from New Life Christian School. Info: 509-398-8554.
Moses Lake Farmers Market Winter Market
9 a.m.-2 p.m. at the Grant County Fairgrounds. Lots of vendors for your gift shopping. Santa will be there for photos with the kids. Info: www.facebook.com/moseslakefarmersmarket.
Festival of Trees
5:30-9:30 p.m. at the Big Bend Community College ATEC Building. Bid on a gorgeous tree for your home and benefit Habitat for Humanity of Greater Moses Lake. $75 for individuals or $145 for a couple. Info: habitatgreatermoseslake.org
Christmas tunes at The Bookery
Step out to the Bookery at 1 Basin Street NW in downtown Ephrata to listen to Mary Loeffelbein perform a variety of Christmas tunes. Get a new book for yourself or a loved one while you're out and support local. The event runs from noon to 3 p.m. Free admission. Info: 509-754-5321, TheBookeryEphrata@gmail.com. http://bit.ly/3ELLF3w.
Cocoa for K-9s
Love dogs? Drool a little over a cup of hot cocoa? We get it, and so do local law enforcement officers. Step out to meet K-9 officers from the Grant County Sheriff's Office, Moses Lake Police Department and Adams County Sheriff's Office during this Saturday event from 9 a.m. to 2 p.m. at 814 N. Stratford Road in Moses Lake. Photos with Santa will be available for $15 at the event. Funds raised will go toward caring for K-9 officers on and off duty.
Bravery and Santa
Join the Brave Warrior Project and get a photo of your little ones with Santa – or get one of you with Kris Kringle, we're not here to judge – and support a good cause while you're at it. The Grinch and characters from Disney's "Frozen" will also be on hand from 10 a.m. to 4:30 p.m. both days. The event will take place at 1705 N. Miller Avenue in Wenatchee and donations for photos will go toward helping children with health conditions access health care.
Monday
Quincy Valley Festival of Trees
Swing through downtown Quincy and see a beautiful display of lights and holiday spirit Monday through Saturday. The event will be held at the Quincy Valley Historical Society's Harvest Barn with a dozen beautifully decorated trees donated by local businesses to be auctioned off on Dec. 10 from 6 to 9 p.m. Tickets are $25 and may be purchased at The Cambridge Assisted Living Center, Errant Cellars, Quincy Valley Chamber of Commerce and Washington Trust Bank. Gift baskets will also be raffled off that Saturday. Proceeds go to aid The Cambridge Assisted Living Facility. For more info, visit http://bit.ly/3VfIvw8.
Wednesday
5th Annual Tip A Cop
Get some dinner at Rock Top Burgers & Brew with the Grant County Sheriff's Office, Moses Lake Police Department and students from CB Tech's Criminal Justice Program. Officers and students will be serving meals that evening and tips will go to support the Shop with a Cop program. Santa will be there for pictures. The cost will consist of the food you order and the amount of your donation to the program. The event runs 5:30-8 p.m. For more information visit http://bit.ly/3i8MtYD.
Leavenworth Holiday Lights
Alpha Omega Tours & Charters will begin picking up folks at four different locations in Spokane Valley, Northside, Medical Lake and Ritzville between 7 a.m. and 9:45 a.m. The road trip will take visitors to Leavenworth. Folks will have an opportunity to explore the German-inspired town from 11:15 a.m. to 6 p.m. There will be a brief stop in Moses Lake on the way back. Cost is $99 per person. To purchase tickets, visit: http://bit.ly/3u5otbR.
Recent Headlines
---