WSU's Ma'ake named to Polynesian Player of the Year watch list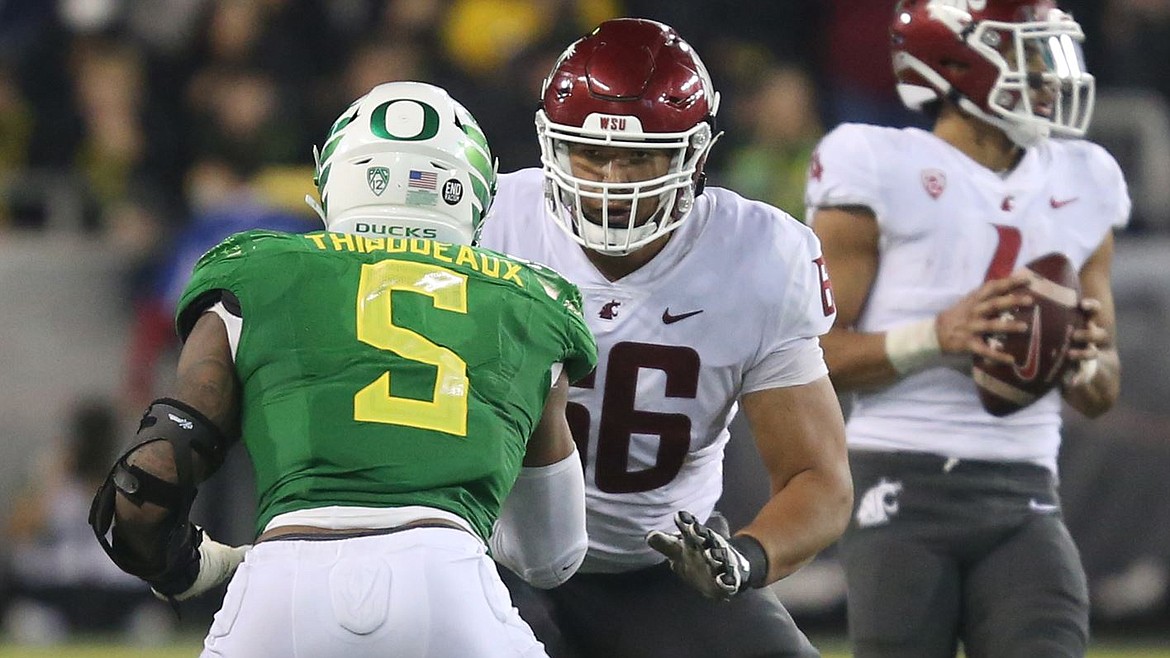 Washington State's Ma'ake Fifita was named to the 2022 Polynesian College Football Player of the Year watch list, becoming one of 85 players on the list.
COURTESY PHOTO/WSU
|
August 18, 2022 4:14 PM
HONOLULU – Washington State offensive lineman Ma'ake Fifita was one of 85 players named to the 2022 Polynesian College Football Player of the Year watch list, composed of players from 43 FBS schools.
The award is given to the most outstanding player of Polynesian ancestry and is given annually. Former Cougar quarterback Jayden de Laura was a finalist for the award in 2021, and defensive end Hercules Mata'afa won the award in 2017.
Fifita, a redshirt sophomore from Everett, made an appearance in all 13 games a season ago, starting in five of them. He made his first start against Utah, followed by starts against Oregon, Arizona, Washington and Central Michigan.
The five finalists for the award will be revealed on December 1, with the winner announced two weeks after on December 15. The winner will be recognized at the Polynesian Bowl on January 20. Finalists and winners are selected by the Polynesian Football Hall of Fame Selection Committee.
The inaugural Polynesian College Football Player of the Year award was given to Oregon quarterback Marcus Mariota in 2014. Other previous award winners were Notre Dame offensive lineman Ronnie Stanley in 2015, Colorado quarterback Sefo Liufau in 2016, Mata'afa in 2017, Alabama quarterback Tua Tagovailoa in 2018 and 2019, USC safety Talanoa Hufanga and BYU quarterback Zach Wilson in 2020 and Ohio State defensive lineman Haskell Garrett in 2021.
Recent Headlines
---