Pac-12 announces weekly conference pairings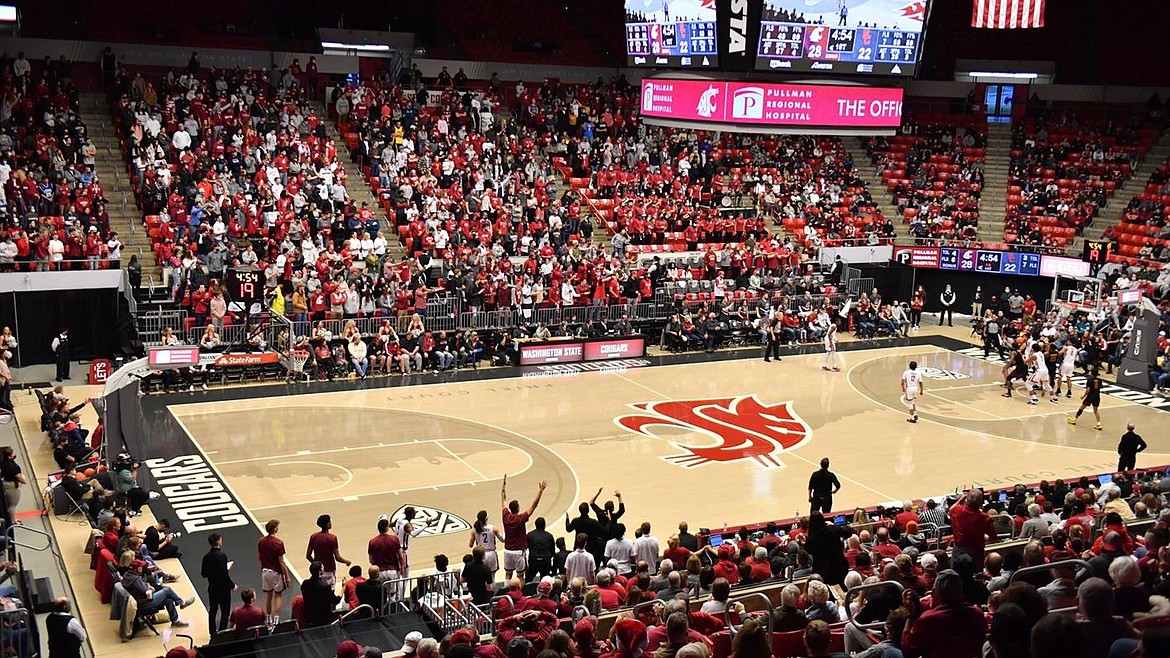 The Pac-12 Conference released its weekly conference matchups for the 2022-2023 men's basketball season.
WSU/courtesy photo
|
August 18, 2022 1:00 AM
PULLMAN – The Pac-12 Conference announced its weekly pairings for the 2022-2023 men's basketball season on Monday, with the Cougars beginning conference play at home.
The announcement contained home and away matchups during that week, with teams playing either home or away games back-to-back that week.
Game dates and times will be announced at a later date, as well as the conference's television partners.
Conference play begins the week of Dec. 29 and carries on until March 4. The Pac-12 Tournament will be held from March 8-11 in Las Vegas.
For the full weekly matchups for the Cougars, see the list below.
Dec. 29 - Jan. 2 – vs. UCLA and USC
Jan. 4-8 – at Arizona and Arizona State
Jan. 11-15 – vs. Stanford and California
Jan. 19-22 – at Utah and Colorado
Jan. 25-29 – vs. Arizona and Arizona State
Feb. 1-5 – at USC and UCLA
Feb. 8-12 – vs. Washington
Feb. 15-19 – vs. Oregon State and Oregon
Feb. 22-25 – at Stanford and California
March 1-4 – at Washington
Recent Headlines
---