Potholes Bass Club hosts event this weekend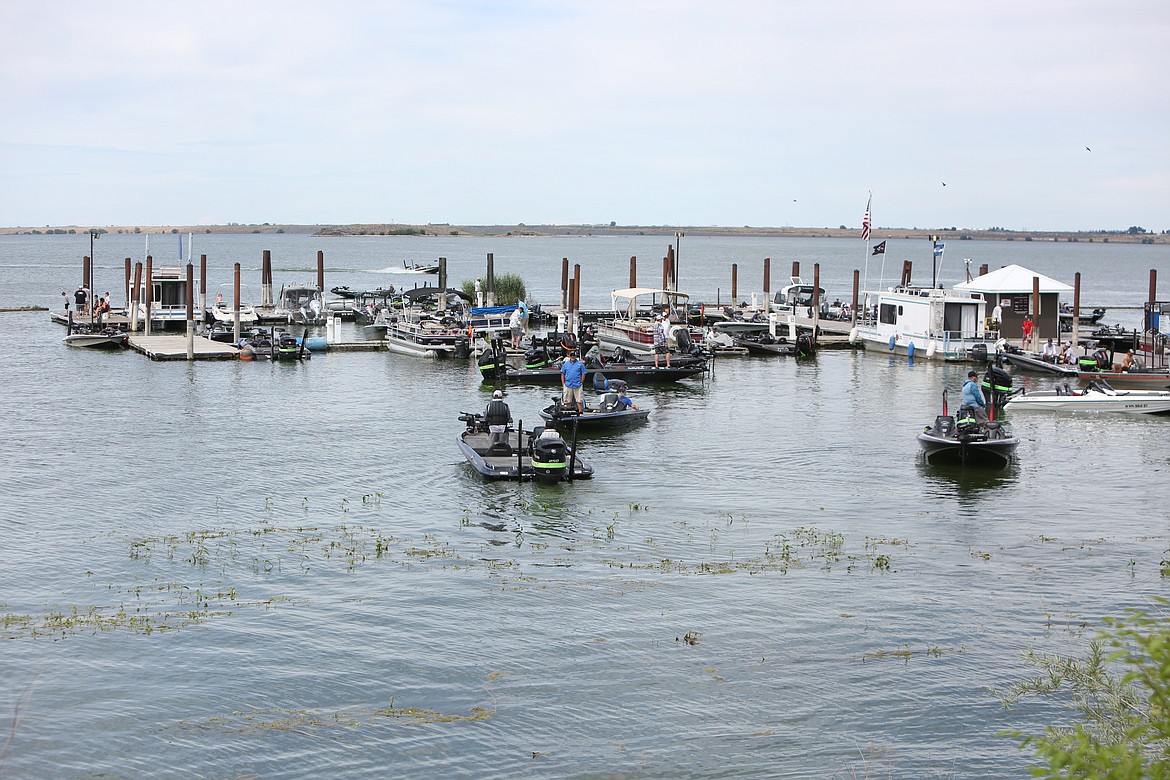 The Potholes Bass Club will be hosting one of its club events on the waters of the Potholes Reservoir this weekend.
Ian Bivona
by
IAN BIVONA
Sports Reporter
|
August 15, 2022 1:55 AM
MOSES LAKE – The Potholes Bass Club will take to the Potholes Reservoir on Saturday for their two-day tournament, part of the typical schedule the club offers.
"I believe it's been around for 50 years," PBC President and Tournament Director Paul Harmon said. "We do six regular club events every year, and then we do an open, which is invitation."
The PBC currently sits at 125 to 130 members according to Harmon, with around 30 to 35 members participating in each of the tournaments.
"A lot of people will sign up for a club member, but they won't fish," Harmon said. "They just do it to sponsor, just to keep our club going. We average 30 to 35 boats a tournament."
This weekend's tournament will begin early Saturday morning, typically blasting off at 5:30 a.m. and fishing until 3 p.m.
"We show up and have a meeting first thing in the morning on Saturday," Harmon said. "We blast the boats off by number and you go out and fish - we'll probably blast off at 5:30 a.m. and you fish 'till 3 p.m. on Saturday. And Sunday, you show up at 5:30 a.m., no meeting, we reverse the order of numbers and they blast off and come in at 2 p.m."
Harmon and the PBC take pride in providing a safe environment for not only the anglers, but the fish as well.
"Our club has been very good with keeping care of their fish when we're out in our tournaments we've had this year," Harmon said. "We've only had one dead fish, and that's a lot of fish to weigh and only have one dead fish - everything else has been released alive."
Those interested in joining the PBC can do so ahead of this weekend's tournament, with the deadline for submission being on Wednesday, August 17.
"If somebody wants to get a hold of me (Wednesday) and say 'Hey, I want to join the club and fish tournament,' they're more than welcome to."
More information on the PBC and registration can be found on their Facebook page, located at https://bit.ly/3JTt7R3.
Ian Bivona may be reached at ibivona@columbiabasinherald.com.
Recent Headlines
---