10U Moses Lake takes to World Series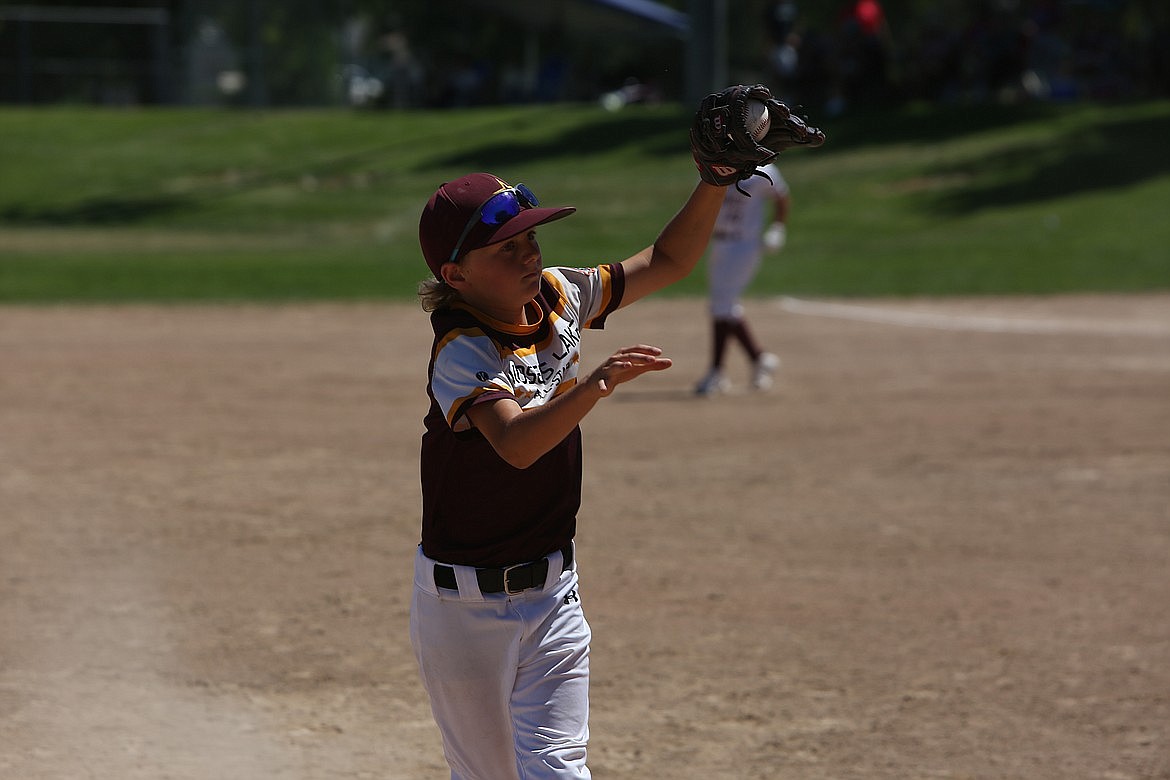 Through five games of the 10U Cal Ripken World Series in Vincennes, Indiana, Moses Lake has been spending time with one another on and off the field.
FILE PHOTO
|
August 10, 2022 1:54 PM
VINCENNES, IN – At the Cal Ripken World Series in Indiana, 10U Moses Lake has been enjoying time both on and off the diamond.
The 10U Cal Ripken World Series brought in 20 teams from around the country, spanning from Hawaii to Florida.
"There happens to be 20 of the best teams in America, and we're seeing teams with the best arms that we've seen all year," 10U Moses Lake Head Coach Steve Keller said. "Throwing 63, 64 miles an hour and guys that play defense as well as we can."
Keller credited those around the Moses Lake community and players' parents for assisting the team to get to Indiana.
"We had a lot of involvement from the entire parent group to get us there," Keller said. "It worked very well, and really exciting to get the boys all together. That experience to have 13 players all in the airport with the anticipation - very memorable."
One of the parents played a significant role in the team's travel.
"Very cool that one of our parents is a pilot, and he got to fly us," Keller said. "Just a once-in-a-lifetime opportunity for parents and family. It was really cool."
The parent was that of player Hesston Schwab.
Following a two-hour drive from the airport to Vincennes, the team arrived and checked in. The host team graciously offered gift bags for the players, something Keller was appreciative of.
"Really neat orientation from all the heads of Babe Ruth that are here running the tournament," Keller said. "Talking about the history and the expectations of doing your best, playing hard, being good citizens. Just a pretty cool orientation."
The gift bags contained World Series pins, baseballs and a player badge. The team also received new uniforms for games, with the Pacific Northwest Region's colors on them.
"We get to represent the Pacific Northwest and Washington in those uniforms," Keller said. "Really neat experience to get two sets of uniforms there."
With an off-day of games on Monday, Moses Lake took the opportunity to visit Louisville, Kentucky and the Louisville Slugger Factory.
"It's definitely super cool to see how much history was in there, and how engaged the boys were going through it," Keller said.
At the games, Babe Ruth puts on festivities that coincide with play on the field. Things like lineups being read and the national anthem are ever-present to give a "big league game" feel, according to Keller.
"Opening ceremonies before each game, lineups are called out just like the big league game," Keller said. "First pitch, national anthem, code of conduct. The pageantry of everything is very cool and memorable."
While most of these players have played against teams solely from Washington and nearby states, the competition from across the United States can be intimidating at times.
"It can be intimidating - maybe awestruck is a better way to put it," Keller said. "Where you're like, 'Oh my gosh, that guy throws real hard. Oh my gosh, look how that guy hits.' As coaches, we've been trying to remind the players 'Hey, you're the same guy.'"
Moses Lake fell in its first two games and will carry on play throughout the week.
"It's been pretty fun to see some of that challenge," Keller said. "And to realize that we just have to be confident against them. We find it all the time. Not gonna lie, we've seen some arms that are not normal 10-year-olds - and I have a team of not normal 10-year-olds."
Ian Bivona may be reached at ibivona@columbiabasinherald.com.
Recent Headlines
---