MLFD firefighter injured in Monday evening blaze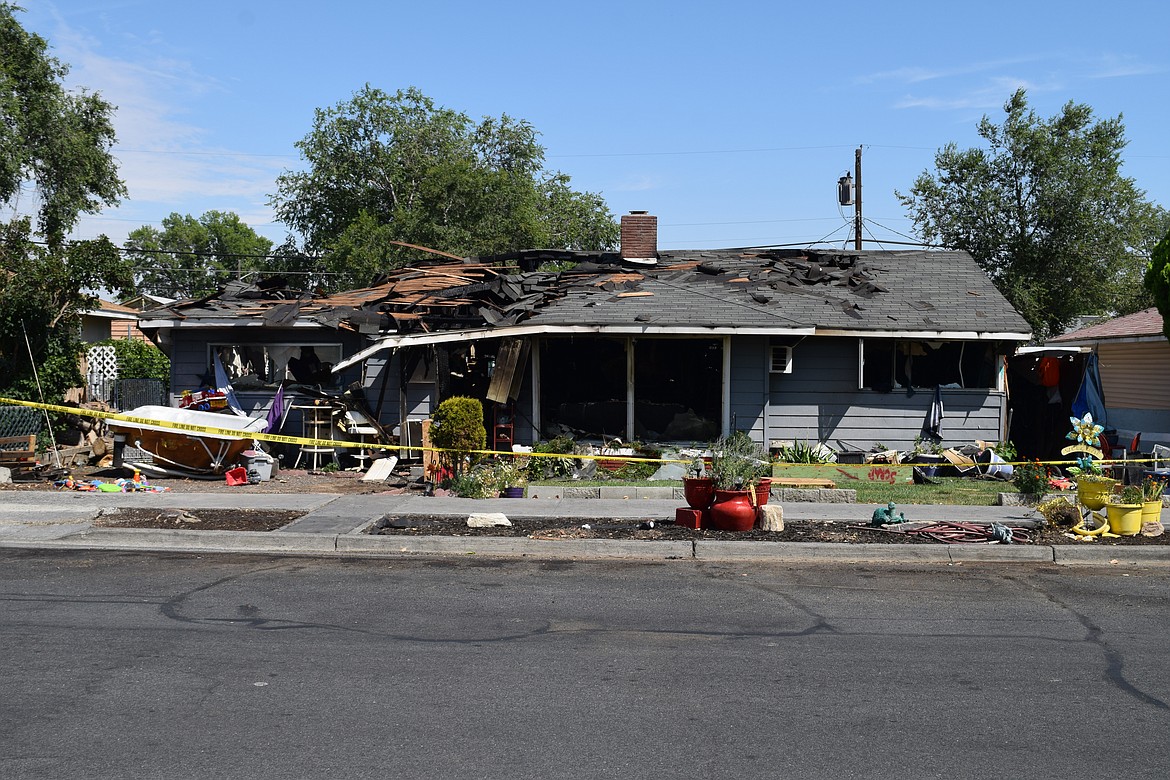 One firefighter was injured responding to the fire in this residence in the 500 block of Canterbury Street in Moses Lake on Monday, according to the Moses Lake Fire Department.
CHARLES H. FEATHERSTONE/COLUMBIA BASIN HERALD
by
CHARLES H. FEATHERSTONE
Staff Writer
|
August 9, 2022 5:00 PM
MOSES LAKE — A Moses Lake Fire Department firefighter was injured Monday evening fighting a fire that engulfed a residence, according to a city of Moses Lake press release.
At approximately 6:25 p.m. Monday, MLFD firefighters supported by units from Grant County Fire District 5 responded to reports of a structure fire in the 500 block of Canterbury Lane, the press release said. Firefighters arriving on the scene were also told that two residents were still inside the building. At that time fire crews also entered the building to look for anyone trapped in the home.
During the search, however, a resident told MLFD firefighters that no one was in the house. Crews withdrew, and in the course of fighting the fire, a support beam holding up a porch covering failed and fell. It struck a 46-year-old firefighter, the press release said. The firefighter was transported to Samaritan Hospital, was treated and released later that evening.
The blaze was extinguished and units left the scene of the fire by 9:30 p.m., the press release said.
According to the press release, MLFD investigators determined the fire was caused by an open container of gasoline sitting too close to an operating barbecue grill.
"The structure is uninhabitable and has been posted as a dangerous building due to potential collapse hazards by the City of Moses Lake Building Department," the press release stated.
Charles H. Featherstone may be reached at cfeatherstone@columbiabasinherald.com.
Recent Headlines
---