Babe Ruth World Series brings in teams from across U.S.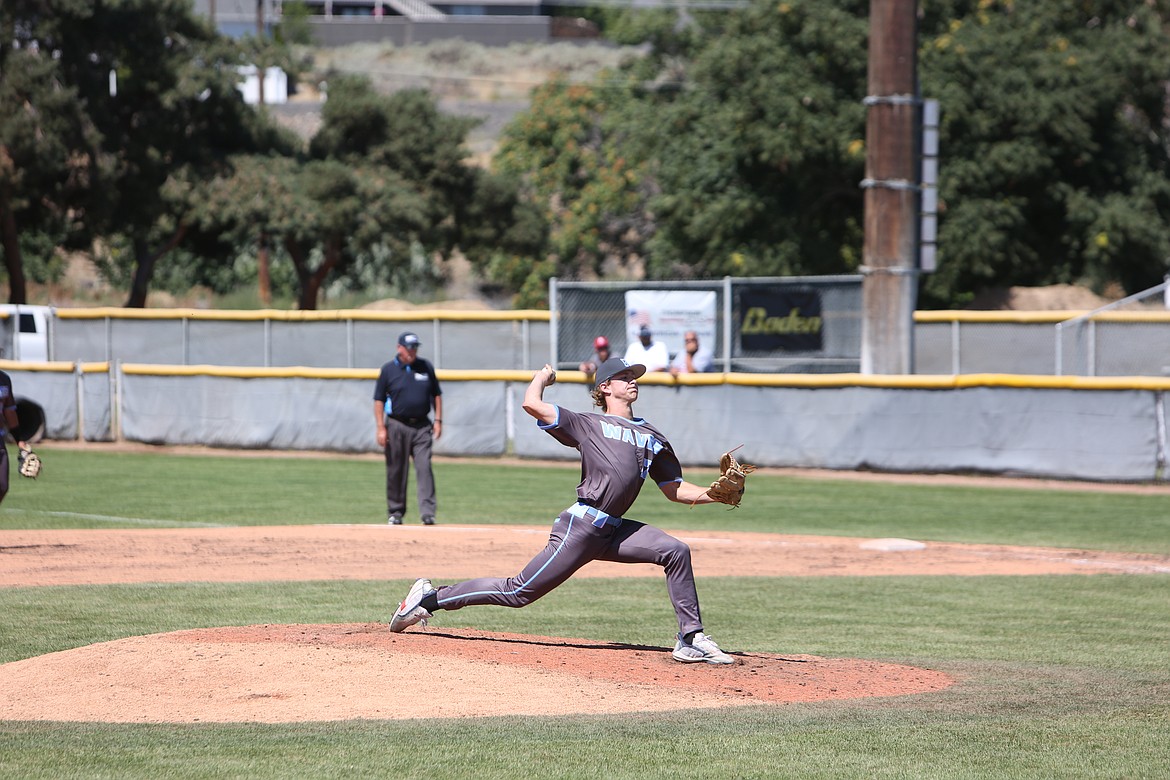 Northwest Bakersfield pitcher Luke Giotta pitches during a game against Farmers on August 8, 2022. The tournament, hosted in Ephrata this year, brought in teams from as far away as Florida.
IAN BIVONA/COLUMBIA BASIN HERALD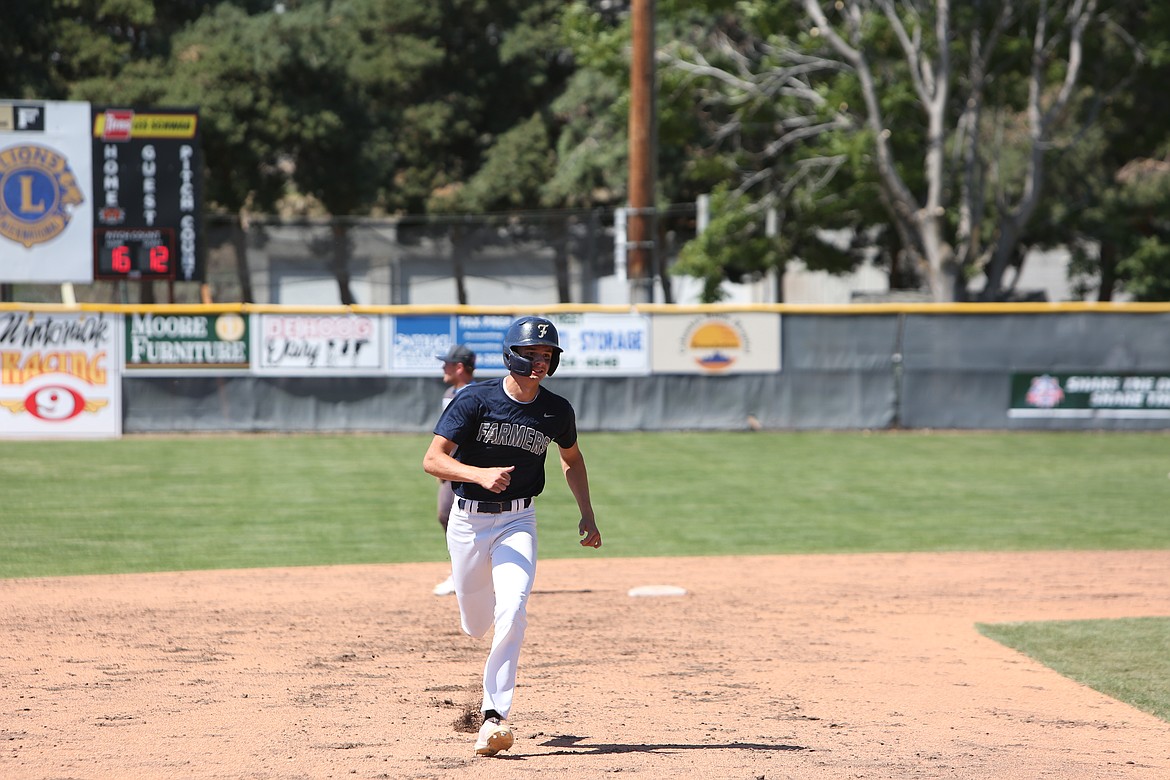 With several teams from different parts of the country, Farmers Baseball from Brewster is one of the few teams from Washington in the World Series.
Previous
Next
EPHRATA – Baseball teams from around the country gathered in Ephrata last week for the 2022 16-18U Babe Ruth World Series held at Ephrata High School.
With the Columbia Basin Riverdogs serving as the host team, they are joined by teams from Washington, Alabama, Missouri, Oregon, Connecticut, California and Pennsylvania.
"It's a blast," Northwest Bakersfield (California) Manager Jacob Brum said. "I think the best part is the experience for the kids. To be able to come out to a different state and play against other states - and just see what baseball around the world is like."
The World Series is held from Aug 6-13, with teams beginning with pool play before entering the tournament phase.
"It's a great feeling, we've been working all summer for this," Northwest Bakersfield player Andrew Sherrell said. "Finally being able to ball out with the boys two states from our hometown, showing them what Cali baseball is about."
The Lutz Hellcats, from Lutz, Florida, had the longest trek to the Columbia Basin in terms of miles traveled, more than 2,900.
"It's honestly amazing," Hellcat player Aiden Coffey said. "It's such an experience just being able to come out here and play against teams that we've never even met. I lived in the Northeast coast, the Southeast coast, and now we're playing against teams from the Midwest and hearing about their experiences."
With the long travel times to reach Central Washington, teams have the chance to bond with one another off the field.
"It was fun," Hellcat coach Russ Humphreys said. "For some of our kids, we had one kid who had never been on a plane before - never really left Florida before, other than going to Virginia for the regional tournament. It's been cool."
Humphreys said his son, Ethan, took a liking to the mountains in Washington.
"My son especially, he loved the mountains," Humphreys said. "Never really seen the mountains before, and he's like 'I'm retiring up here.'"
While some teams had to make cross-country flights to get to Ephrata for the World Series, teams like Farmers Baseball from Brewster had a much shorter travel time.
"Most of these kids have older brothers that have played here," Farmers Baseball Manager Dan Vassar said. "So, they're kind of been there and done it."
Vassar said that playing baseball with different teams outside of the Pacific Northwest will help in college.
"For about five of (our players), they're going to be playing in college in a year," he said. "I think that experience, that understanding of hey, this is what is around the country - that's a big one."
Many of the coaches and players were complimentary of the Basin and support for local teams.
"The amount that they love their local sports has been really impressive," Humphreys said of Columbia Basin sports fans. "We stayed here (Sunday) night for a (Riverdog) game against the Waves, and the stands were packed. Everyone was having a good time."
Pool play for the World Series carries on until Wednesday, and bracket play begins Thursday.
Ian Bivona may be reached at ibivona@columbiabasinherald.com. For more sports coverage, download the Columbia Basin Herald app.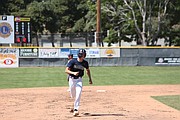 Recent Headlines
---