Rolando Martinez Adame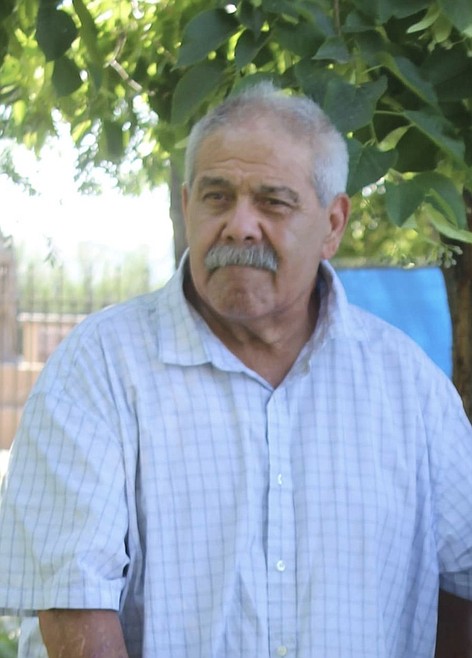 COURTESY THE ADAME FAMILY
On Aug. 2, 2022, Rolando Martinez Adame was welcomed into the Kingdom of
Heaven. He was born in Crystal City, Texas, on January 25, 195,2 to Concepcion and Maria Estela Adame.
He was proud to be a Tejano, even after his family moved to Washington in the late 50s. Rolando spent a lot of time in Texas because of his very special relationship with his grandmother, Maria Martinez.
Rolando graduated from Moses Lake High School in 1970. He went on to graduate from Big Bend Community College, Central Washington University and Gonzaga Law School. He was very inspiring to those within the Mexican/Latino community. He graduated high school at a 4th-grade reading level and defied odds by becoming an attorney, having his own practice in Yakima, Wash. Before finishing his schooling, he was a manager at Northwest Rural Opportunities (NRO) which helped promote prosperity in the Mexican community. He also worked as a probation officer mentoring all those around him. In addition to these feats, he also spent many years serving as a board member at El Centro De La Raza in Seattle.
He was amazing to watch in the courtroom, but as soon as he got home, he was outside doing yard work and tending to his roosters and pigeons. He was always exaggerating stories from growing up in Westlake, illustrating his crazy adventures and how he raised his three children. He enjoyed moving back to Moses Lake to be near friends and family. He could be incredibly stubborn, but the people around him knew that he was one of a kind; very intelligent, honest, and down to earth.
Dad, you will be missed.
"Chicano Power, Viva La Raza!"
He is survived by daughter Andrea Adame, brother Roy Adame, sisters Nelvia Adame (Cliff), Patsy Adame (Gino), Sandy Valdez (Keto); grandchildren Anthony Jones, Anthony Homer, Marivel Dunagan (Ryan), Sandra Adame, Julian Adame, Isabella Anthony (Nicholas), Elysia Adame, Andrew Pannullo, Alex Matheson, Noah Adame, Elijah Peterson, Tru Adame, Koah Adame, Angel Adame, and his four great-grandchildren, Kai, Kenneth, Ava, and Charles, as well as daughter-in-law Marci Adame, special friends Charlie Zamora and Sarah Tinney, and his many nieces and nephews.
Rolando is preceded in death and welcomed into heaven by his parents, his two sons, Rolando and Gabriel Adame, his brothers, Oscar Martinez, Cesar Adame, Javier Adame and David Adame, and nephew Bryce Adame.
Services will be held Aug. 10, 2022. A viewing and rosary will be held at Kaysers Chapel at 9 am to 10 am. Mass will be held at Our Lady of Fatima Catholic Church, 200 N. Dale Road at 10:30 am followed by a burial at Pioneer Memorial Gardens. Please join us afterward for a reception at Zamora Park.
Recent Headlines
---