Rising costs, decreasing revenue have impact on Samaritan financial picture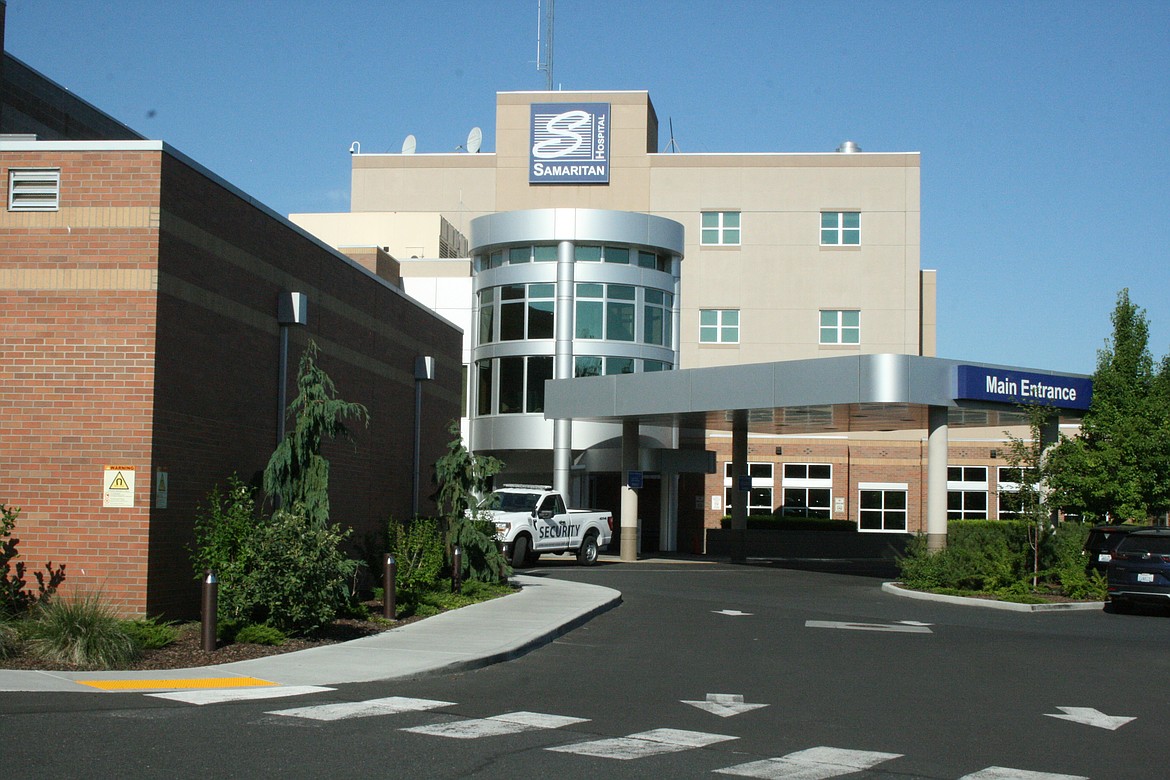 A combination of rising costs and falling income has put Samaritan Healthcare (pictured,Samaritan Hospital) in the red for 2022.
File photo
by
CHERYL SCHWEIZER
Staff Writer
|
August 5, 2022 1:20 AM
MOSES LAKE — It's been an economically bumpy 2022 for Samaritan Healthcare, and the tough economic times contributed to the decision by hospital board members to delay the start of construction of a new Samaritan Hospital.
Joe Kunkel, the consultant working with the hospital on the construction project, said the cost-benefit analysis is the same for Samaritan as for any business, or even a home loan.
"There's the capital cost of the project itself," Kunkel said. "But then there's the underlying feasibility study that says to the (lender) that you have an operation that can pay the mortgage."
A feasibility study was conducted as part of the initial project planning, prior to the COVID-19 pandemic. The pandemic, and the knock-on effects from it, changed the financial picture, Kunkel said.
"Two years ago, there were different economics happening both in terms of capital costs as well as what's happening in the industry," he said.
Chief administrative officer Alex Town said Samaritan has lost about $803,600 through the first six months of 2022. Samaritan had a profit of about $1.93 million during the first six months of 2021.
The inflationary pressure affecting the general economy is squeezing Samaritan, too, Town said - and in some operations expenses are rising faster than general inflation.
Town cited temporary labor costs as one of the most crucial components driving up expenses. Samaritan uses temporary staff, including doctors and nurses, to supplement its own employees. Hospital administrators paid about $3.81 million for temporary labor in the first six months of 2022, according to a presentation at the July 26 hospital board meeting. That's compared to about $1.36 million in the first six months of 2021, an increase of 180%.
In a presentation at the July 26 meeting, Town said Samaritan's staff was slightly smaller in the first six months in 2022, when compared with the same time period in 2021. The staff was the equivalent of about 607 employees at the end of June 2022, compared with 618 in 2021. Temporary employees increased to the equivalent of about 32 people the first six months of 2022, compared with about 21 in 2021.
The hospital is treating more patients in the first six months of 2022 than at the same time in 2021. The average number of patients in the hospital each day was about 29 for the first half of 2022, compared to about 25 for the first half of 2021.
Chief medical officer Andrea Carter said July 26 that the patients coming in are being treated for a variety of conditions.
"It's not just any one thing," Carter said. "It's just more patients, and frankly, higher acuity of everything."
Chief executive officer Theresa Sullivan said patients are staying longer in the hospital, even though they're ready to be released.
"We have patients that we need to discharge, but we can't get them to appropriate (treatment), whether that's a skilled nursing facility, behavioral health facility or whatever it might be," Sullivan said.
In addition, in the case of some patients Samaritan gets paid a set amount no matter how long the patient is in the hospital.
"We don't get paid more if we can't get them discharged," Sullivan said.
Hospitals are limited when it comes to raising fees to offset cost increases. Fee schedules only can be adjusted once each year, Town said.
The rocky general economy has had an impact on the hospital's investment income too. Town said investment income had dropped almost $1 million.
Some departments haven't been as busy, surgery being an example. Early in the year surgeries were deferred due to the late-winter surge in coronavirus cases.
"We were holding off on surgeries because we didn't have enough staff," Sullivan said. "We still had a lot of patients in the hospital, and we had to take staff from surgery to staff other areas of the hospital. So our volume was down at that point because we didn't have enough staff to do (surgery). And it hasn't picked back up as quickly as we anticipated."
Town said bad debt and charity care expenses may be higher than originally projected. A change in state law in July lowered the threshold for patients to qualify for a reduced charge, and in some cases no charge. Town estimated charity care expenses could be more than $9 million by the end of 2022.
Hospital officials anticipated business would pick up as the pandemic receded, but that hasn't happened like they thought it would, Sullivan said.
"We were expecting performance to come back but actually, it's lagging," she said.
Sullivan said the economic condition caused by rising costs and decreased income isn't just a problem for Samaritan.
"It's nationally, it isn't just us," she said. "This isn't something where Samaritan can make these tweaks and our financials will come back. No, everybody is having the same problems."
Cheryl Schweizer may be reached at cschweizer@columbiabasinherald.com.
Recent Headlines
---