Cougars named in top 25 of preseason poll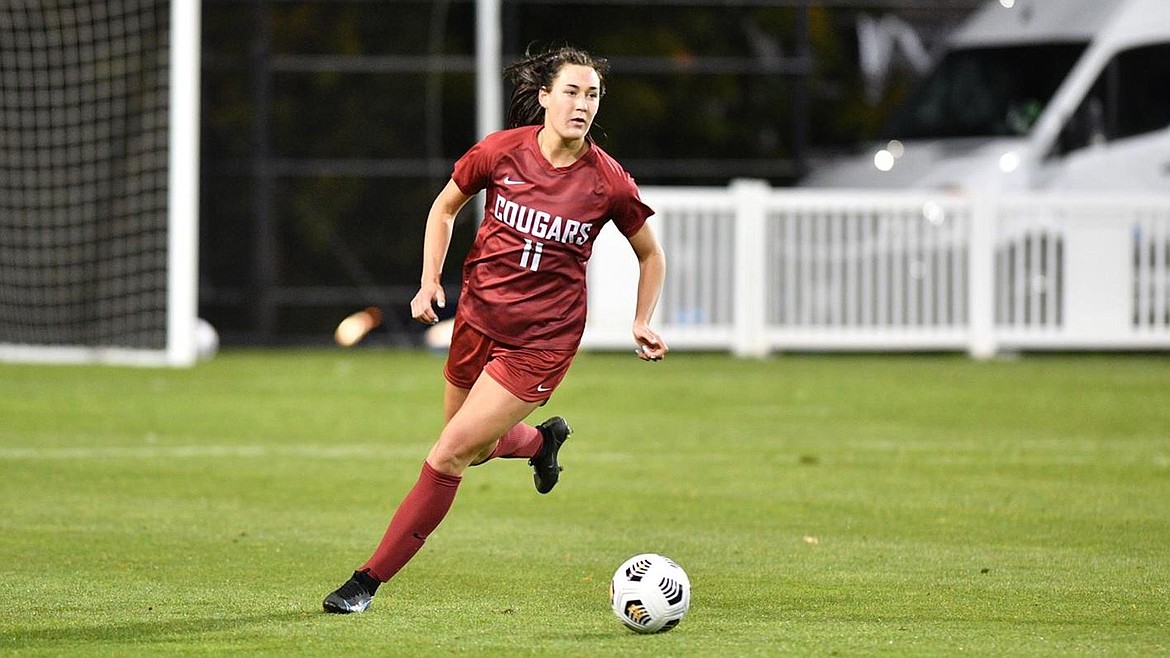 Washington State defender Bridget Rieken is one of the returning players that solidifies the Cougar's defensive unit.
Courtesy photo/WSU
PULLMAN – The United Soccer Coaches released its preseason poll for women's soccer Tuesday, with the Washington State Cougars placing at No. 20.
This is the first time since 2018 that the Cougars have been named in the United Soccer Coaches preseason poll, with the No. 20 ranking also matching its highest-ever national ranking. WSU has now received three preseason top 25 honors in program history.
One of four Pac-12 schools named in the rankings, the Cougs are joined by UCLA (No. 15), USC (No. 15) and Stanford (No. 21).
WSU's first opponent of the season, the Michigan Wolverines, were also named in the poll. The Wolverines placed at No. 9 in the preseason poll, and are one of the four teams that the Cougars will play who were also named in the top 25.
The Cougars will be returning a strong defensive unit in 2022, with All-Pac-12 honorees Mykiaa Minniss and Bridget Rieken as defenders, and Pac-12 Freshman and Goalkeeper of the Year Nadia Cooper defending the net. On the attack are returning top goal scorer Grayson Lynch and all-conference midfielder Sydney Studer.
The entire United Soccer Coaches preseason poll can be found below.
No. 1 Florida State
No. 2 Duke
No. 3 BYU
No. 4 Virginia
No. 5 Santa Clara
No. 6 Rutgers
No. 7 TCU
No. 8 Arkansas
No. 9 Michigan
No. 10 North Carolina
No. 11 Tennessee
No. 12 South Carolina
No. 13 UCLA
No. 14 Penn State
No. 15 USC
No. 16 Notre Dame
No. 17 Pepperdine
No. 18 Mississippi
No. 19 Georgetown
No. 20 Washington State
No. 21 Stanford
No. 22 Memphis
No. 23 SMU
No. 24 Xavier
No. 25 Clemson
Recent Headlines
---