Watershed brings country stars to the Gorge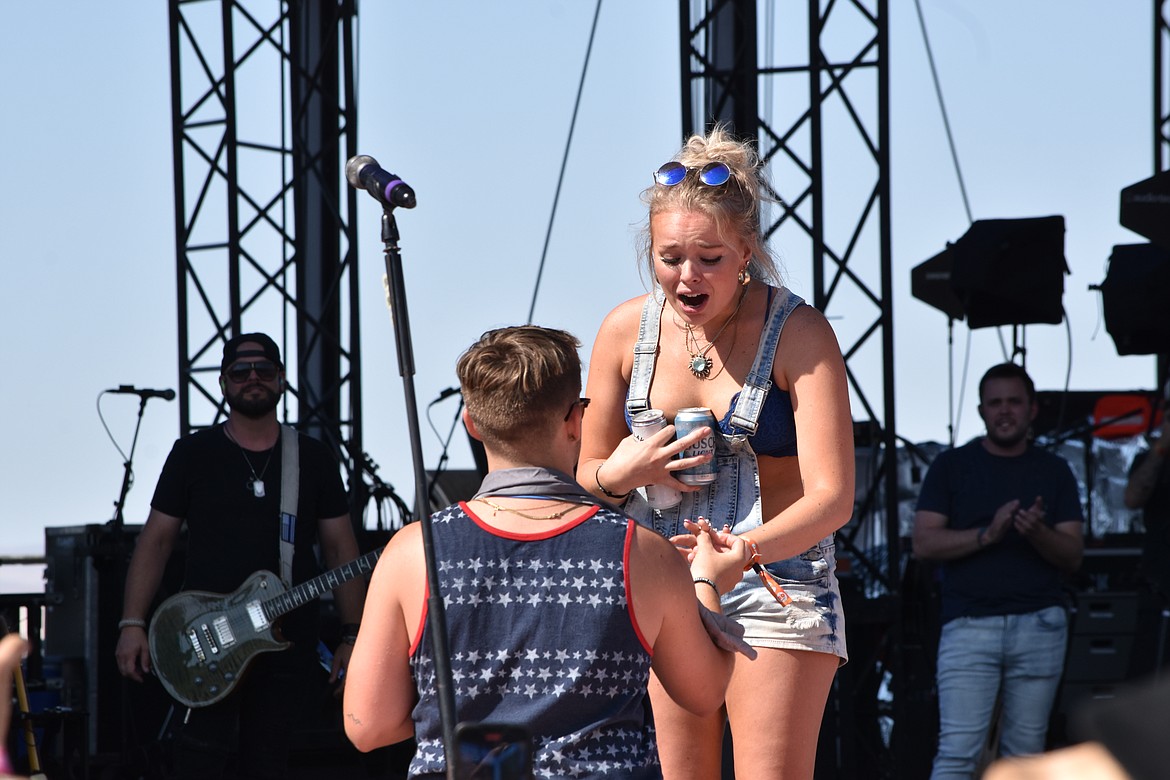 A proposal took place during LOCASH's set on Sunday at Watershed.
Rebecca Pettingill/Columbia Basin Herald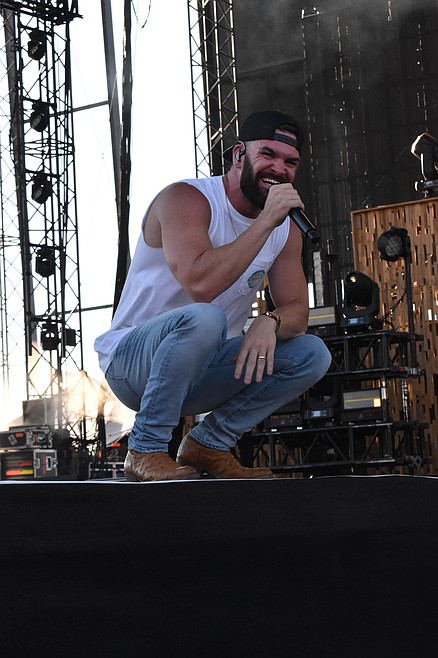 Dylan Scott rocked the main stage Saturday.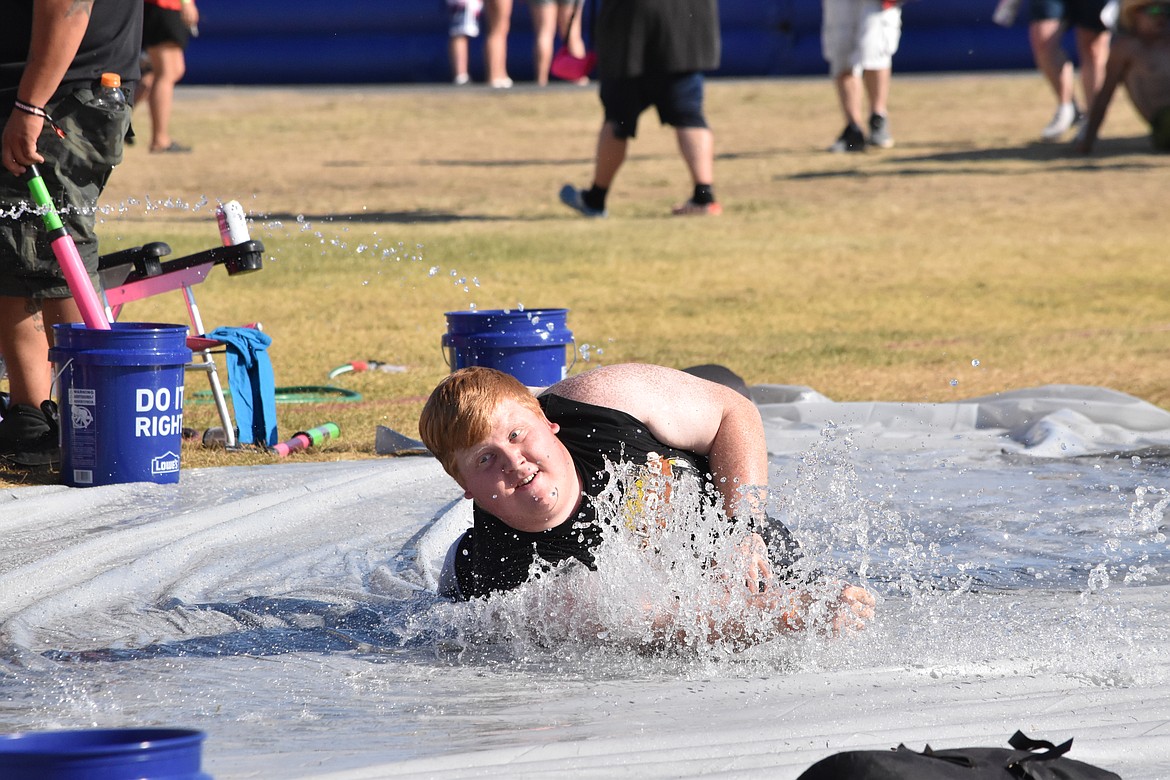 Shedders beat the heat by utilizing one of the many water activities provided by the festival including a Slip 'N Slide.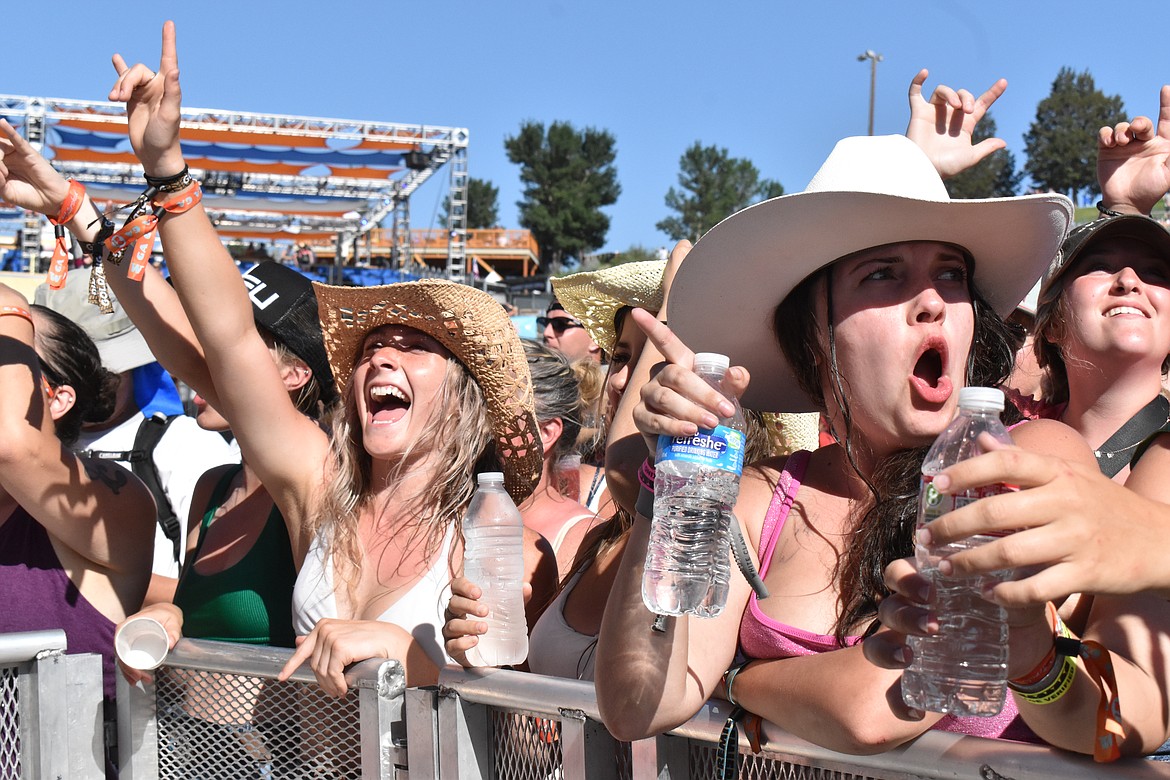 Shedders braved the over 100 degree days to see their favorite artists perform.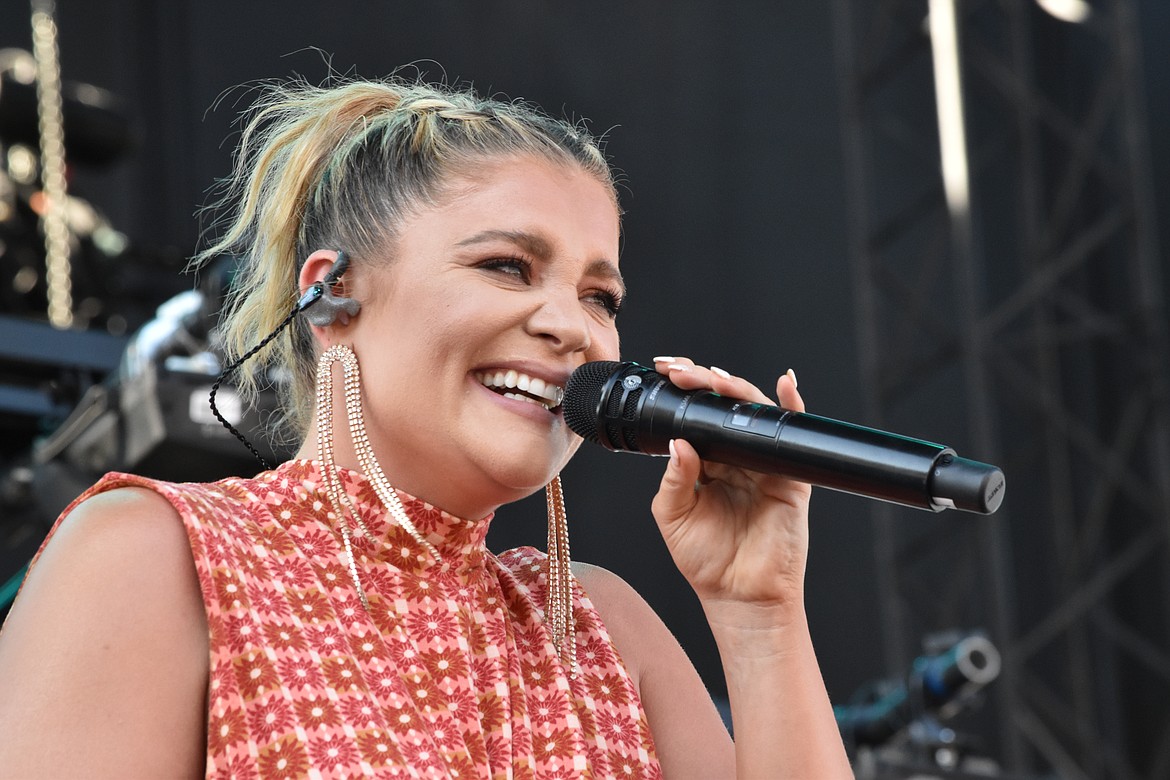 Lauren Alaina smiles as she performs. Alaina is a singer-songwriter and was the runner-up on the tenth season of American Idol.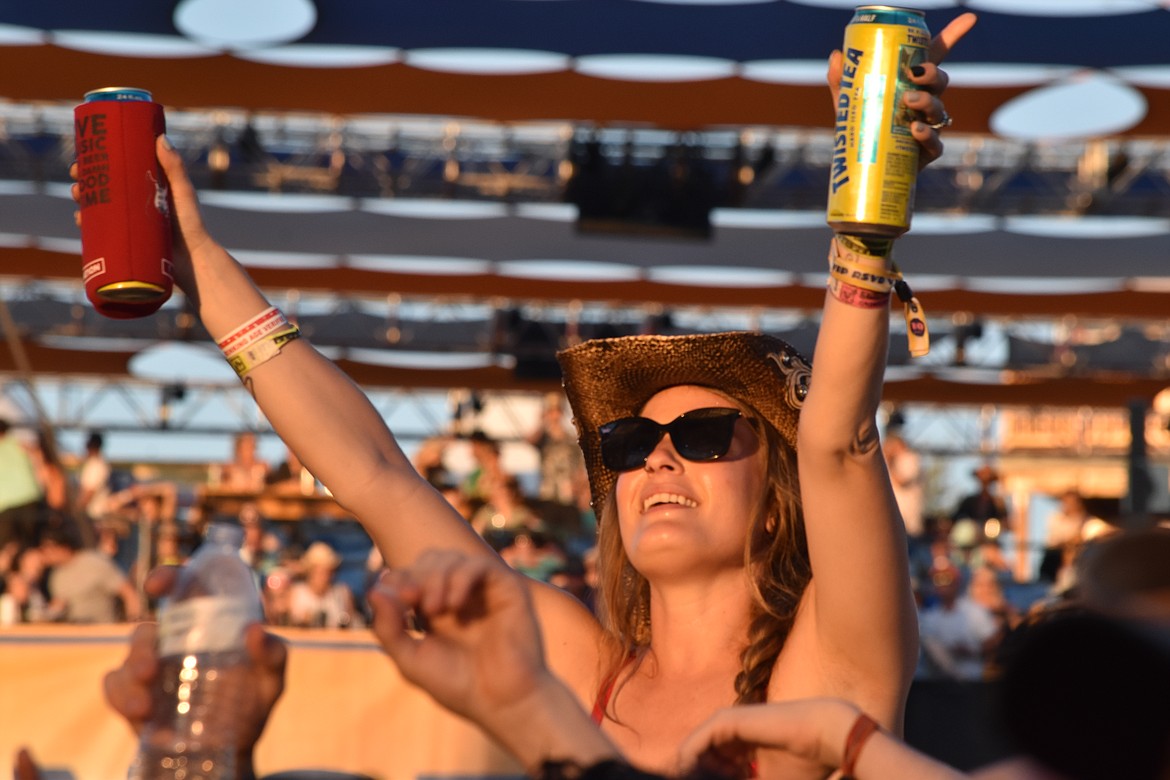 A fan holds up her drinks during one of the performances as the sun sets at the Gorge.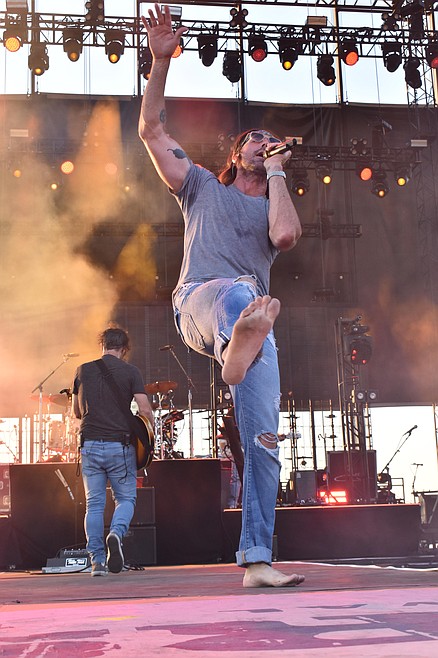 Singer-songwriter Jake Owen performed Sunday evening, the last night of Watershed.
Previous
Next
GEORGE - Watershed Festival celebrated 10 years this past weekend at the Gorge Amphitheater, bringing people from around the Pacific Northwest and across the nation together through country music.
"It's a place where everyone is free to be who they want for the weekend and let loose and forget about work for a little bit," said Reilly McDonald, an attendee from Sacramento, Calif. "Kind of just party and listen to country music and come together for that."
Shedders, as attendees are called, beat the heat but it had to have been hard for them to beat the view of the Gorge. While Watershed has only been around for a decade, the Gorge Amphitheater originally opened in 1986. When it opened, it only held about 3,000 people, but has since expanded to what it is today and now holds nearly 30,000.
Watershed's three-day festival was sold out this year and featured on the main stage artists Morgan Wallen, Miranda Lambert, Kane Brown, Jake Owen, Jordan Davis, Chase Rice, Michael Ray, Dylan Scott, Jessie James Decker, Lauren Alaina, Jameson Rodgers and many more.
Some attendees come to watch certain artists perform, some come to make new friends or see old ones and some come just to experience it.
McDonald and Rannan Shafiei of Seattle came to Watershed for the first time this year.
"I went to Washington State (University) this year for the first year, it was like a really big thing, everyone in my sorority was talking about it and I heard that Morgan Wallen was going to be here and I was like 'Okay, I'm down. Let's do it.'" said McDonald.
Shafiei said she has many friends who come to Watershed every year so she finally decided to join them and go.
"We were super close to, like, the pit and for Morgan Wallen, it was so fun," McDonald said. "It was definitely interesting to, like, be there for six hours in the heat but it was so worth at the end."
Both agreed that they want to come back next year and that lifetime memories are made at Watershed.
Speaking of making memories, this year even featured a marriage proposal on the main stage during LOCASH's set.
There is also a second stage at the venue called Next From Nashville which features up-and-coming artists. Since Next From Nashville 2015, 13 artists who played on the Next From Nashville stage have returned to Watershed to perform on the main stage, according to information at the concert.
While the main point of Watershed may be the performances, there was still plenty for people to do, especially to escape the heat. There was a Slip 'N Slide, blow-up water slide, kiddie pools, food vendors, a ferris wheel, merchants with cowboy hats and other knick knacks.
Cameron Casad and Chase Costanti of Medford, Ore. said it was their first year at Watershed as well.
"I love it," said Casad. "It's really fun to people-watch here, it's been our, like, main hobby. It's been fun, it's really hot."
A piece of advice they suggest for people who have never been to Watershed is not to be surprised that a lot of attendees wear swimsuits throughout the venue as daily attire.
When asked if they would come back to Watershed next year Casad said, "One hundred percent, I would love to. I really like it."
Grant County Sheriff's Office released a statement Monday dispelling a few rumors they said had come out of Watershed this year. The release said that nobody died, nobody lost an ear and nobody was giving out antifreeze for others to drink.
Rebecca Pettingill may be reached at rpettingill@columbiabasinherald.com.
Recent Headlines
---