Kay Frances (Honsinger) Dirks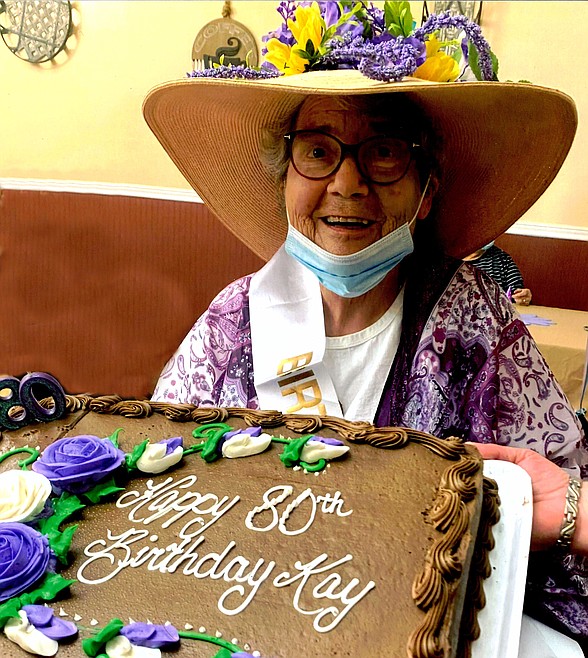 COURTESY THE DIRKS FAMILY
|
August 3, 2022 12:20 PM
Kay Frances (Honsinger) Dirks passed peacefully from this world on July 25, 2022, attended by loving family members.
Born April 2, 1942, she was a lifelong resident of Eastern Washington.
Her passion was children, and she spent her adult life encouraging their love of fun and learning.
Graduating from Palouse High School in 1960, she went on to graduate from Washington State University in 1964. She then taught for a time in Quincy schools before joining the North Central Washington Library system as the librarian of first the Quincy and then the Ephrata City Libraries, a position she held for more than three decades. Over that time, she became known to generations of Columbia Basin children, showing them how to find learning fun and important.
Her belief in the power of books began early, when as a child she would drag her younger brother and sister to the tiny library sited above the jail cells in Palouse, and when she would later bring them home books from her college readings, enlarging their view of the world and changing the course of their lives.
Two generations of her nieces and nephews knew her as "My Nanny Kay," famous for bringing games, crafts, and learning projects to family holiday gatherings.
The adults in her family shared in the fun of holiday projects, but also knew her for her dedicated pursuit of her family's genealogy, which she traced through Okanogan Valley and Northern Idaho pioneer ancestors to roots in Georgia, Canada, and eventually, Northern Europe.
She was preceded in death by her parents, Dr. Richard Honsinger and Lucille (Whitley) Honsinger; her husband, Waldo Dirks, and her sister-in-law, Marian Honsinger.

She is survived by her son, Nic Dirks, his wife Cristie (Moses Lake); her sister, Holly Cupp
(Chuck, Chewelah); brother Dr. Richard Honsinger (Los Alamos, NM); brother Bruce Honsinger (Dianne, Winthrop); longtime friend and fellow librarian the Reverend Ellie Shapton (Moses Lake); numerous beloved nieces and nephews, and generations of eastern Washington children who gained a love of learning from her.
Donations in her memory may be made to Friends of the Ephrata Library, 45 Alder St. N., Ephrata, WA, 98823.
Recent Headlines
---