Kenneth A Goodwin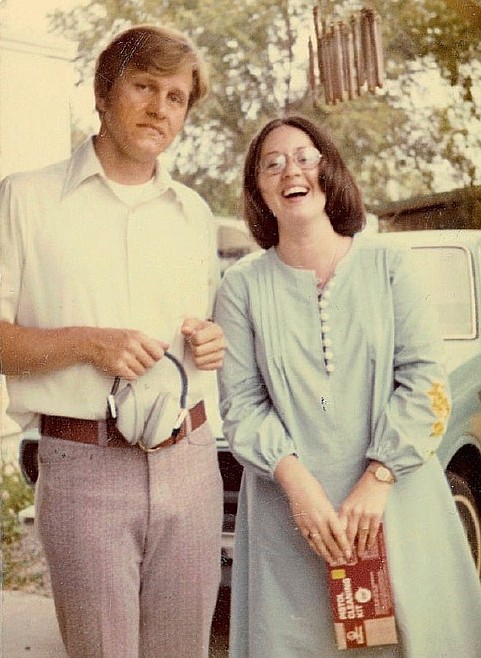 COURTESY THE GOODWIN FAMILY
|
August 1, 2022 12:46 PM
Kenneth A. Goodwin was born on Aug. 20, 1946, in Ephrata, Wash. to Betty and Robert Goodwin. Ken passed away peacefully on July 4, 2022, at Odd Fellows Home in Walla Walla, Wash.
At the time of his birth, there was no hospital in Moses Lake. After living in Moses Lake for six years, the family moved to Pullman, Wash. so his father, Bob Goodwin, could attend Veterinary College. The family lived there for seven years and in 1959 the family moved back to Moses Lake so Bob could go to work for a local veterinarian on West Broadway in Moses Lake, Wash.
Ken attended middle school and high school in Moses Lake and graduated from Moses Lake High School. After graduating in 1964, Ken moved to Hawaii with a couple of friends to work for a communications center called Page Communications. He worked there for about one and a half years and then moved back to Moses Lake where he attended Big Bend Community College for two years studying liberal arts.
After attending Big Bend Community College, Ken continued his education at Washington State University where he graduated with a degree in bacteriology.
Ken was married in 1972 to Kathi Goodwin (Strode). They had one son, David. Their son is now a middle school teacher in Western Washington.
Ken worked for several years in the medical field until he retired in approximately 2010.
Ken enjoyed fishing, hunting, gardening, ammunition reloading and gun collecting.
Ken is survived by his wife, Kathi Goodwin (Strode), his son, David, brother Gary Goodwin of Moses Lake, and sister Nanci Goodwin of Caldwell, Idaho.
No services will be scheduled as per family request.
Recent Headlines
---